Drinking buddy: A normal workday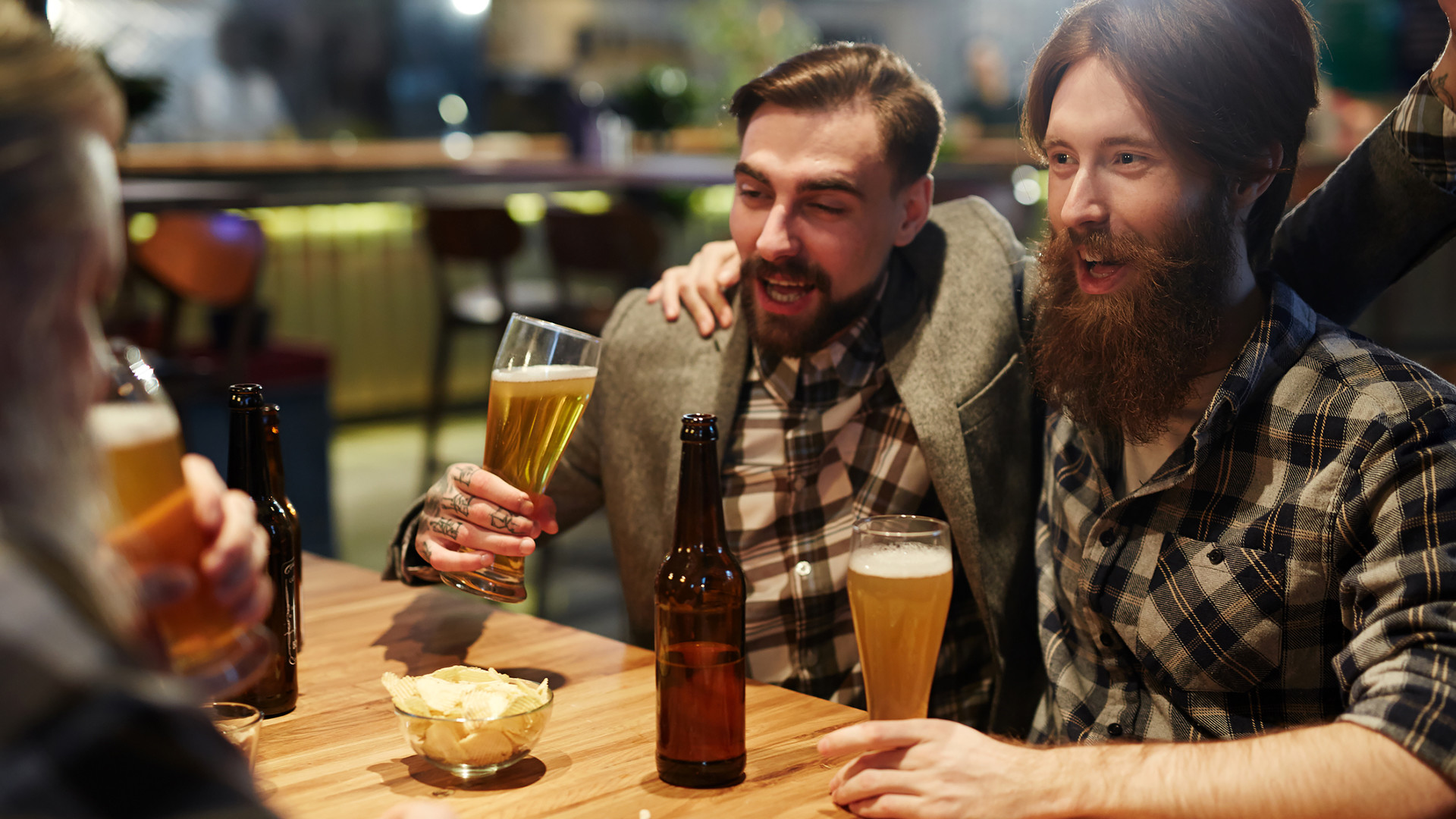 Meet the "Drinking Buddies" – people who make money by drinking with you and listening to your stories
Legion Media
They come to you in the middle of the night, tell you an amusing tale or just nod silently at your indignant monologue about the injustices of the world. After downing a couple of shots, they disappear into the night, having concealed all your secrets in the furthest corners of their memory. Meet the "Drinking Buddies" – people who make money by drinking with you and listening to your stories.
Imagine it is Friday evening and you have an irresistible desire to spend it in a way so that you will feel slightly ashamed afterwards. You call your friends but unfortunately everyone has plans that are different from yours. Sure, you can go to a bar and just hang out, looking around with the hope of finding a drinking buddy. But this is not for everyone. There must be a better solution!
This is what the people who decided to make money out of a stranger's loneliness thought. The Drinking Buddy service has existed in Russia for several years now. These drinking buddies are ready to dispel anyone's boredom for an hourly rate. "In brief, we go to your place, drink, lend you an ear and agree with everything you say. You can speak out and take a load off your chest." This is what the ad says. It was posted by Sinyaya molniya (blue lightening) in Kirov, a town 600 miles from Moscow. The service includes, for example, "a political conversation in support of your views," "keeping your innermost secrets" or just "entertaining company."
There are also private drinking buddies. The services mentioned in the ad usually include everything that a client may desire. "I can speak about any topic, I know all the drinking songs, I can dance Moldovan dances and the gopak (a national Ukrainian dance), and I have more than 100 toasts to love in my arsenal," writes "drinking buddy" Vlada, 800 rubles per hour ($14).
Ordinary people
"A year ago my friend and I decided to have some fun, and the gist of it was, 'let's make some money offering our company.' We were bored. We put an ad in a popular publication and unexpectedly people starting responding. We received jobs," says Sergei. He is 23 and during the day he works as a trainer in a Moscow fitness center and at night he is a "drinking buddy," making 1,000 rubles per hour ($17.50). He has a soft voice and is not very talkative on the phone, but each evening he gets two or three jobs.
"I usually work after being reserved. I spend about two to three hours on one person. I go anywhere they ask: restaurants, apartments, etc. I drink, listen to them and go home. Sometimes I just sit there and don't drink anything. Ordinary people call me – men, women. And their conversation is also completely ordinary: they speak about work, they complain about the crisis, their family lives. There were three foreigners who called me: an American, a Spaniard and a Frenchman. They asked me to show them the city and drink something with them. They thought the idea of taking money for alcohol-company was incredibly funny," says Sergei.
Since the beginning Sergei has not used any readymade phrases or jokes. For many people it was enough just having someone in front of them. "In all this time I have had only one provocation. It was when I started. I took a job from a female journalist. I arrived at the café. She came with a cameraman, said I had stolen her money and harassed her and then called the police to check my reaction. Now this video can be seen on YouTube and since then I've become the leading drinking buddy in Moscow, the so-called "tested person." People are not afraid of me because they know that drinking with people is my real occupation and not anything else."
Trash and chaos
But more than anything else, the drinking buddy service is more of psychological support or a call friend.
"Once a middle-aged woman called, saying that she wanted to go to the cinema with a young man in order to feel what it is like going to the cinema with a son. She had been diagnosed with infertility. They went to the cinema, then another time. Afterwards they did not see each other again," says Dmitri, founder of Sinyaya molniya.
"Another time a man called. He was very drunk and was preparing to commit suicide. But all our 'specialists' had been trained by psychologists and knew how to handle critical situations. Therefore, everything went well. They sat around, talked and the man changed his mind."
According to Dmitri, more often than not people just want somebody to entertain them. In better times his agency earned 60,000 rubles per month ($1,050) and it would employ 10 people. "I received calls at three in the morning when I was already sleeping and would call my guys to see who could go to see the person. It was all very chaotic. You can't make a system out of this business. And you can't make your employees drink. Even though they are drinking buddies, they don't have to drink."
Recently, Dmitri closed his agency and invested everything in crypto currency. The main problem was that the demand was too big and there were too few people who wanted to work as drinking buddies. "Usually, these are party people who like meeting new people and are not against taking money for it. But the job's peculiarity is that after the first meeting you can come home more emotionally drained than physically; the human contact can be exhausting. Strangers burden you with all their problems and madness."
If using any of Russia Beyond's content, partly or in full, always provide an active hyperlink to the original material.