Sergei Guschin, a PR and communications expert, once visited the Venice Biennale with an artist friend. "We bought a catalogue and went round different countries' pavilions to evaluate them. It was like a game of art criticism." Later, while renovating his apartment, Sergei realized he'd quite like some contemporary art. He bought a couple of works, but his soul yearned for something more.
So, after two months of hard work, he opened a new gallery called Fragment in the center of Moscow. In the 18 months since, the gallery has held 12 exhibition projects, and its artists have taken part in Russian and international art events. We asked Sergei about the secret of his success.
Don't expect a quick profit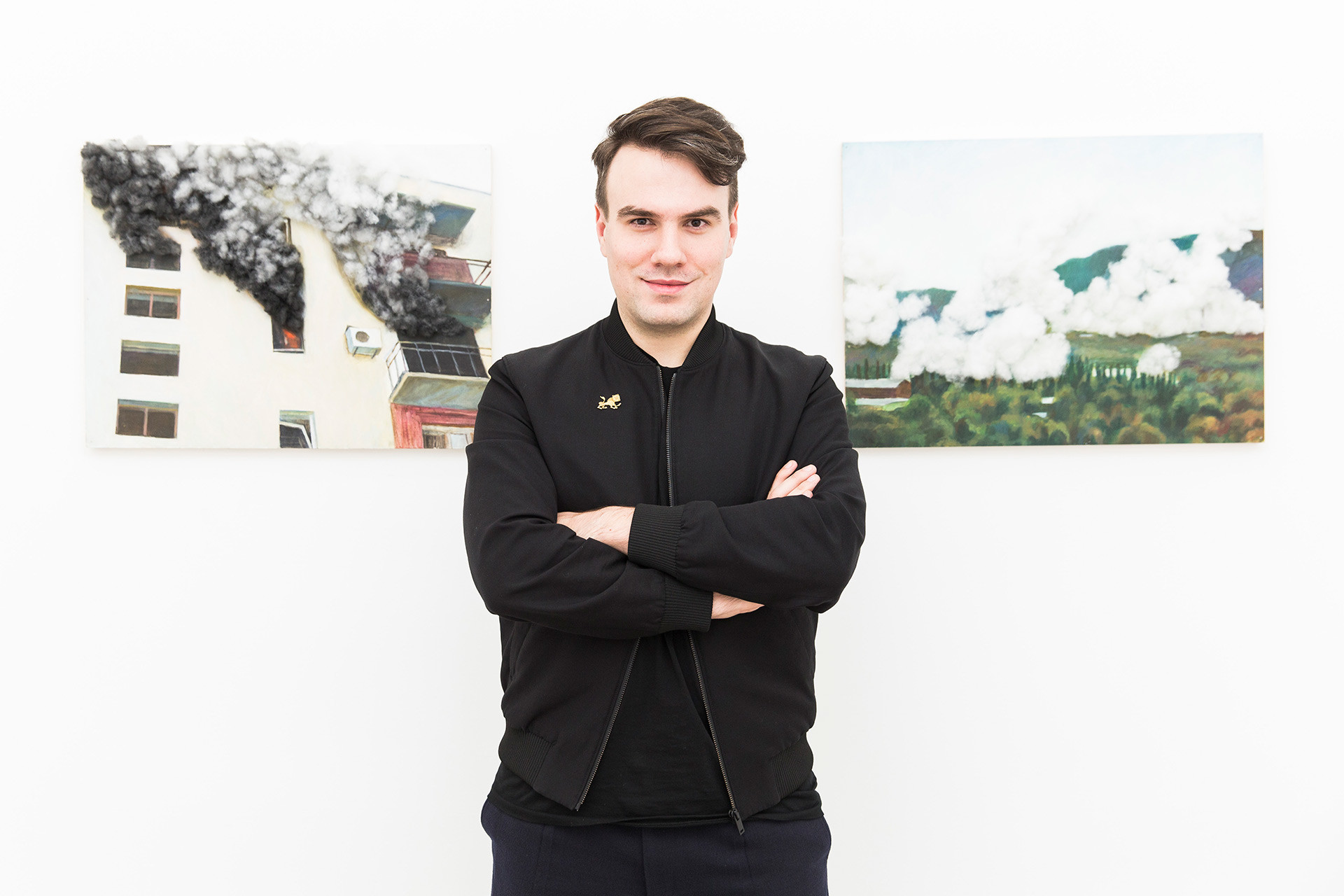 Everything Sergei invested—and is still investing—came from his own pocket. It is said in the art world that a modern gallery can only hope to break even after 3-5 years minimum. The gallery's monthly outlays primarily cover the production of artists' works, employees' wages, and rent, which in central Moscow is 100-300,000 rubles ($1,500-4,500) a month.
"It's a myth that a gallery can turn a profit overnight. The first year's result was 60% invested funds and 40% proceeds. For a modern art gallery, that's quite exceptional." Sergei considered 80-20 to be an optimistic year one forecast. "It means we exceeded our target—maybe because we have a crop of great artists, and maybe because there's public interest in our young gallery."
The price range at Fragment averages from 1,000 to 6,000 euros, but in rare cases some graphic art can sell for 300, while large-format works can fetch 15,000.
Find a place with the 'right' neighbors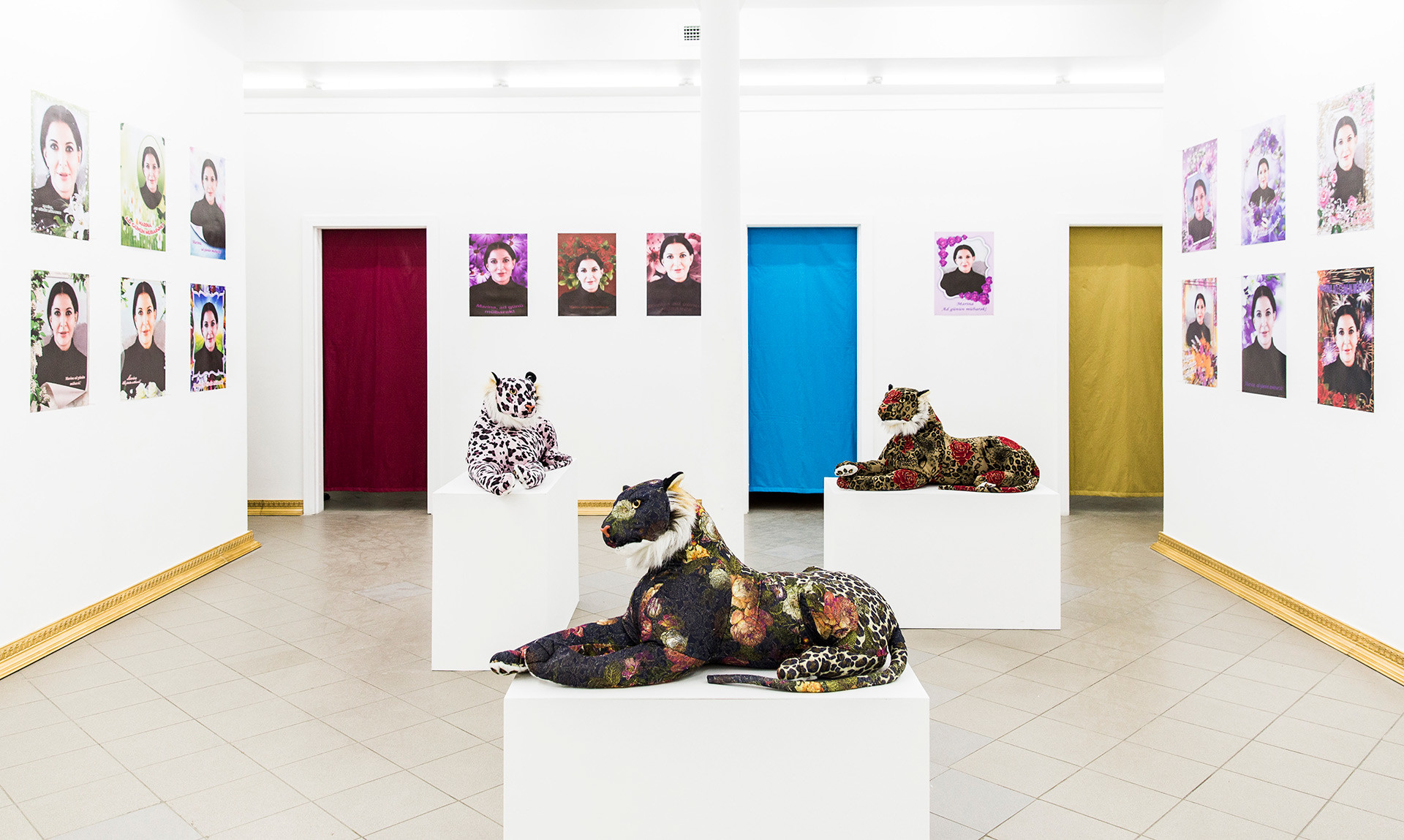 'Azerbaijan Baroque' exhibition, artist Farhad Farzaliyev
Press photo
Sergei looked at various sites, but central Moscow was always top of the list. There are, for example, large art clusters such as Winzavod where you benefit from being close to other cultural institutions. But in the end, Sergei's eye rested on a small former office building at Patriarch Ponds, with its own separate entrance. The old walls were demolished and new windowless ones were built.
Now Sergei is even glad that the gallery stands separate, not part of a cluster. What's more, Patriarch Ponds is a superb location full of restaurants and teeming with people, especially on weekends and warm evenings. The building next door houses the Praktika Theater, which shows modern drama, hence supplying potential clients for Fragment.
In the past 18 months the gallery's footfall has been around 9,000 people—not bad for a new art space. "They come to us specially, because there's no other art institution in the district. Only recently the educational center of the Museum of Modern Art opened nearby."
Think the concept through and handpick your artists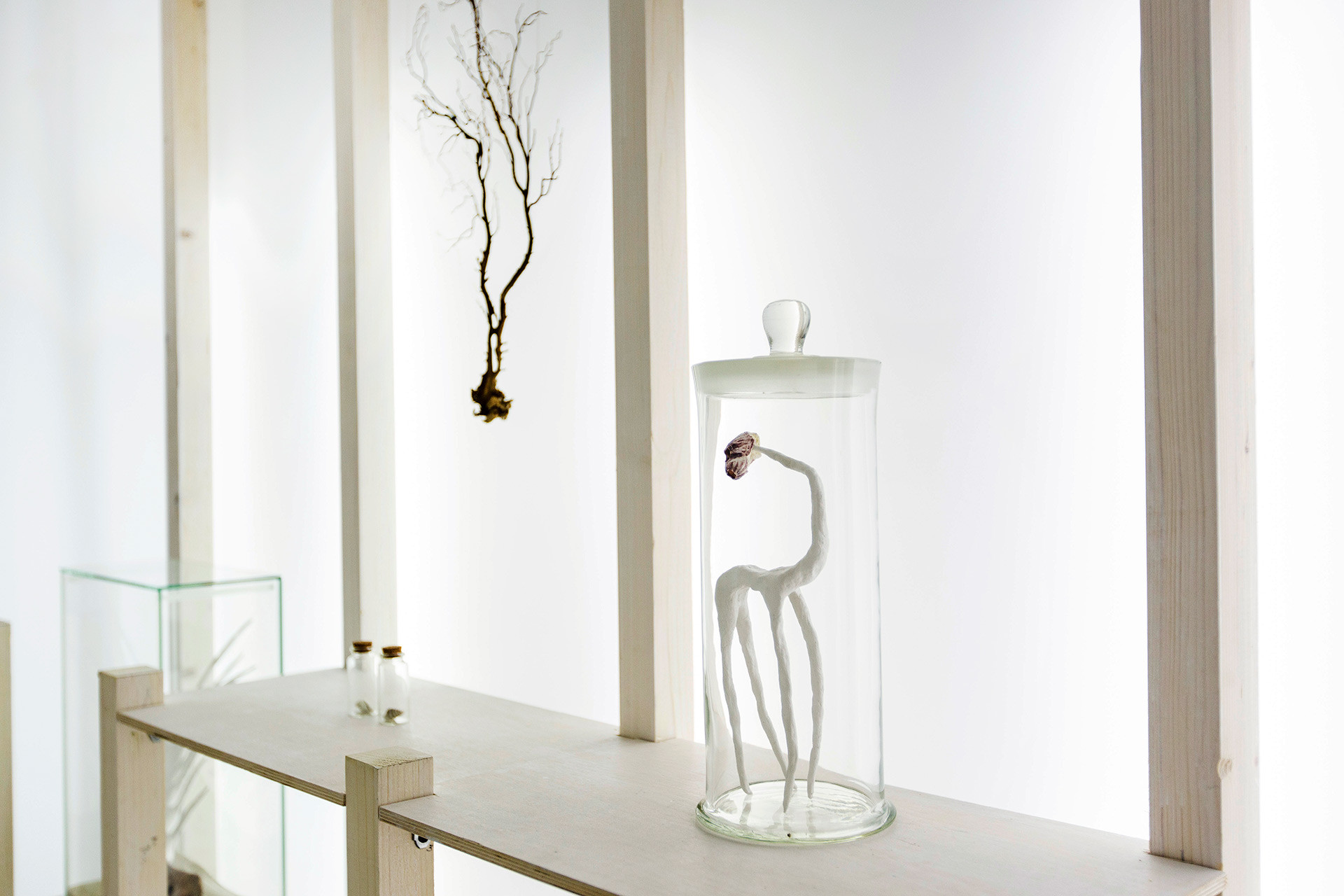 'Preservation Instinct,' Ilya Fedotov-Fedorov
Press photo
Sergei believes that galleries can operate in one of two ways.
The first is to recruit 30-40 artists and constantly rotate their works in the exhibition space. "They spin like balls round a roulette wheel. Some might land lucky, others not. It's a game of chance."
Sergei chose the other route: select 4-5 artists and build their careers. The gallery additionally hosts exhibition projects with special guest artists and curators, as well as open calls. In such cases, the gallery can only sell the works on display and for a limited period.
Sergei works only with young artists all under the age of 35. In search of his team, Sergei perused the lists of all art school graduates and nominees of all awards.
He signs a contract with every artist recruited, specifying the gallery's percentage straight up. "We currently have exclusive rights contracts with two artists, Ilya Fedotov-Fedorov and Alexey Martins. Their participation in third-party exhibitions is coordinated with us."
Come up with a communications strategy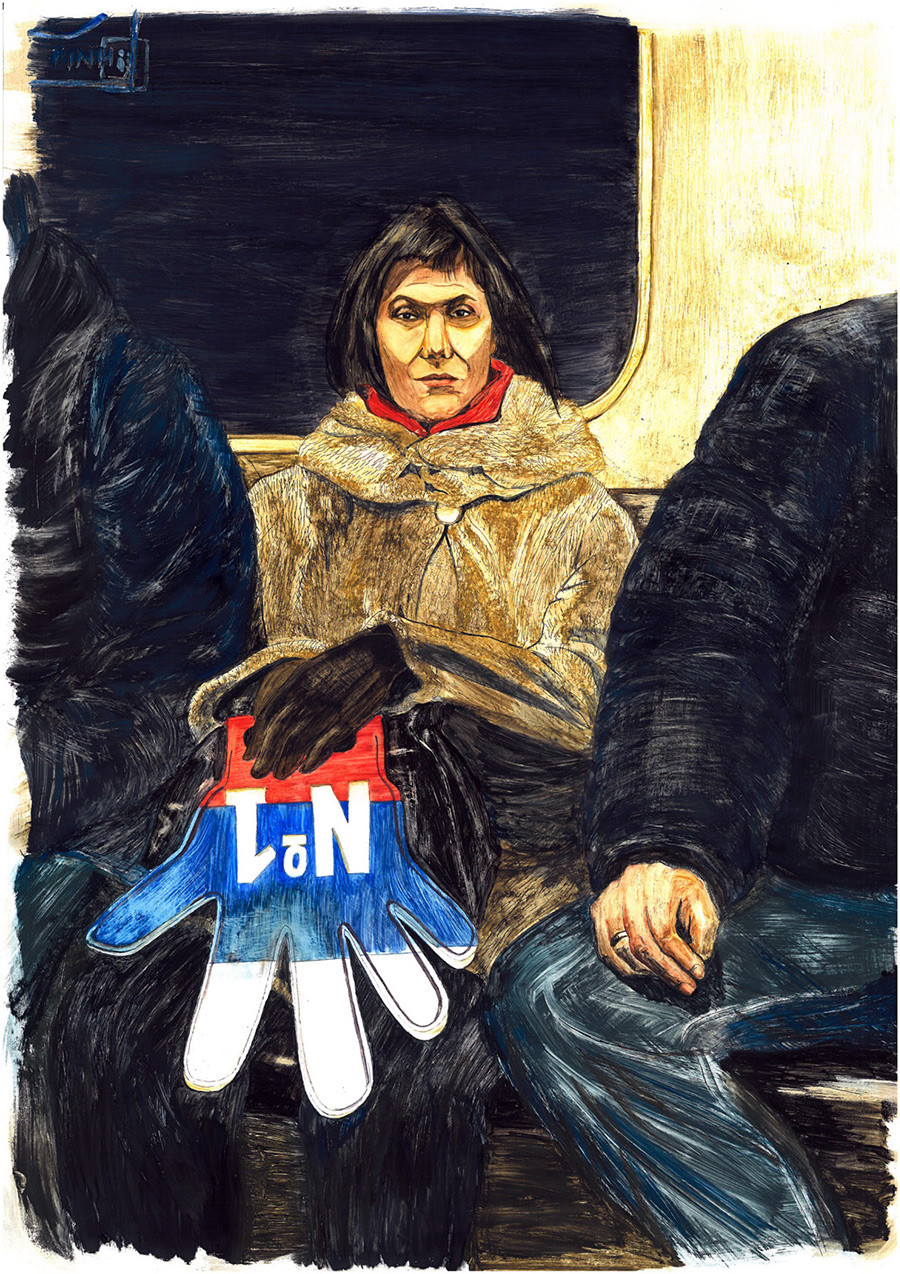 'Metrorealism,' Ilmira Bolotyan
Press photo
Sergei believes that the Russian art market is still weak, so it's important to find a good art consultant and a PR insider who knows the terrain. After that, the imagination is free to roam.
Don't shun media with no direct link to art: for example, the newspaper Metro devoted a full spread to the opening of our first exhibition and wrote about Ilmira Bolotyan's series of works "Metrorealism." Many readers visited the gallery on the back of that.
Make use of social media. "My Instagram account @guschin has more than 350,000 followers. I use it to talk about modern art and the well-known Black Square in plain language. And I hold 'Artist's drawing or child?' competitions, etc. Many followers are just interested in art, but maybe after a while some might start collecting."
Sergei also utilized Telegram, creating the Art Fragment channel as an alternative media platform for professionals, publishing translations of foreign news and useful info about what's going on in the world.
Establish a pool of collectors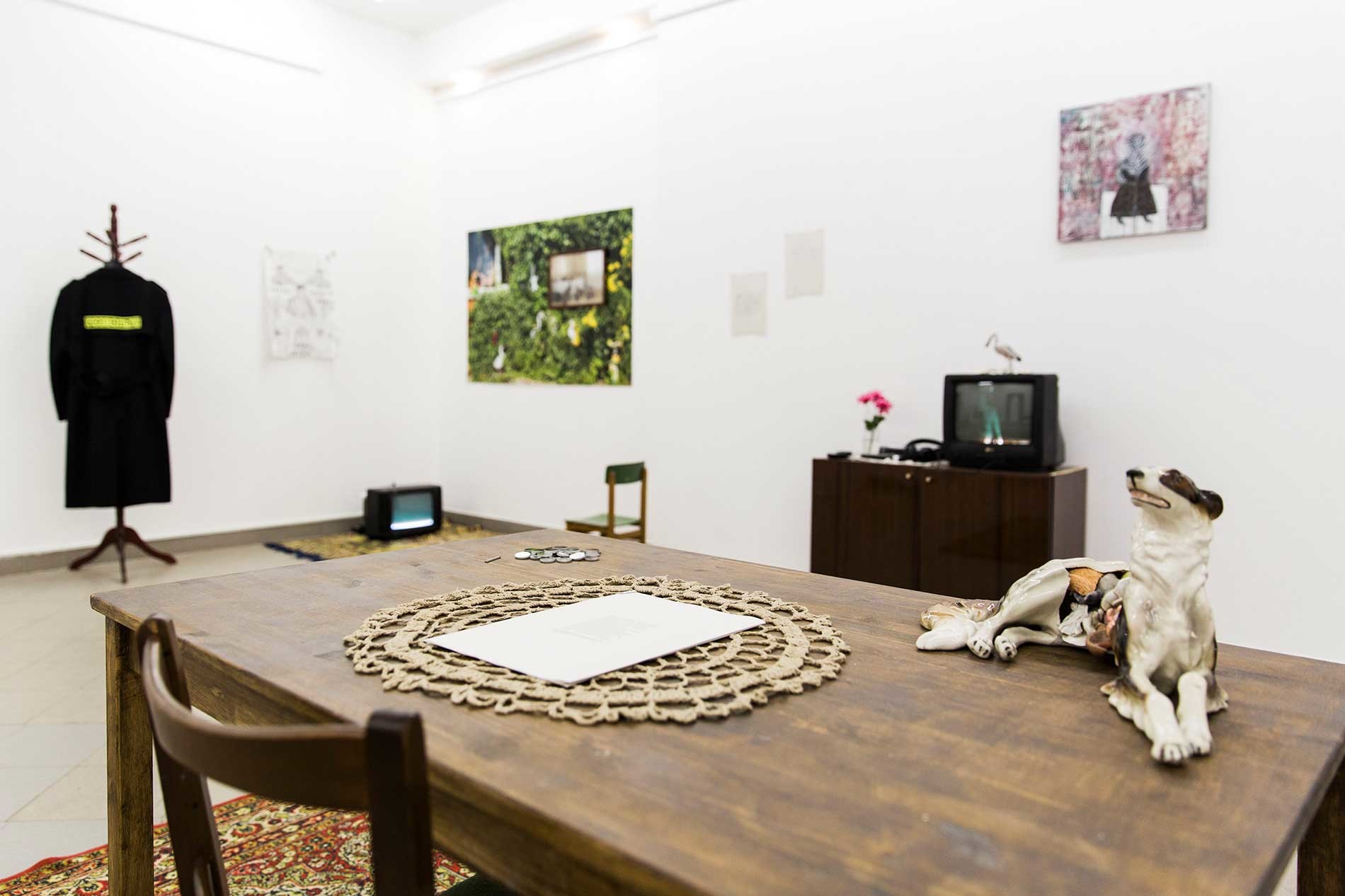 "Cemetery Dialogue," group exhibition of winners of the open call
Press photo
The gallery's main objective is to reach out to potential buyers of contemporary art. "Our task for the first three years is to form a pool of collectors who we can do business with. At present we have about 30 people who periodically buy things. Like our artists, they are mainly young people aged 30-40. We share the excitement of getting together and the excitement of discovery. Together we develop our general interest in modern art."
Do more projects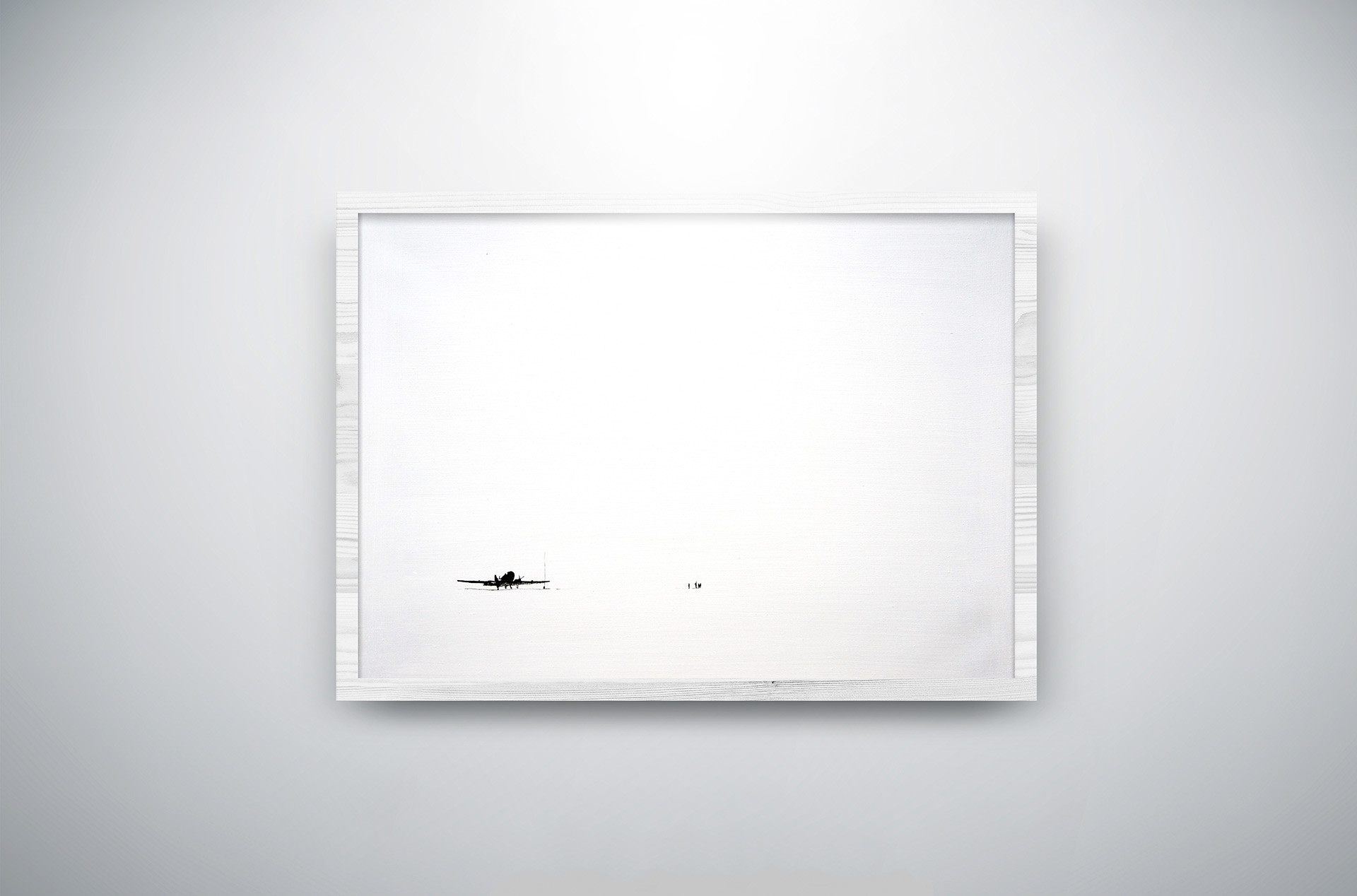 From the series 'Polar explorers,' Alexey Martins
Press photo
A new gallery can't get by on 4-5 projects a year; it has to do far more than that. Over time, the number of exhibitions can be reduced and each given a longer run.
"The best-selling works are painting and graphic art—the simplest and most lucid, something that can be hung on the wall. Next in line are other two-dimensional works, but this time more abstract and conceptual, followed by art objects." But Sergei believes that collectors aren't ready yet for complex art—it's more difficult to store, more breakable, a light bulb might die somewhere.
Take part in international exhibitions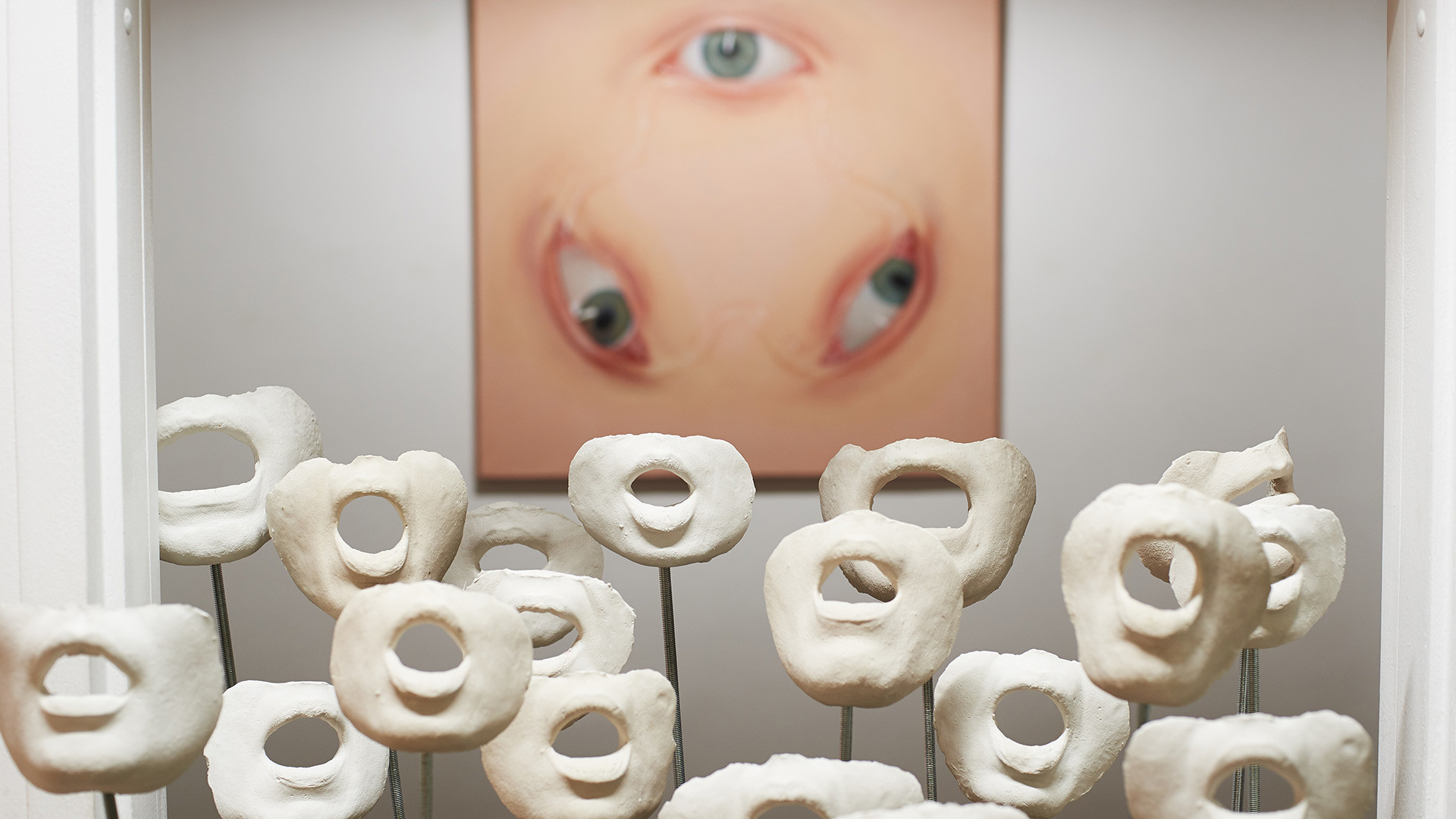 'The Alienated Body,' artists Elena Artemenko and Elena Yamlikhanova, curator Ilmira Bolotyan
Press photo
Artists who participate in international residencies, exhibitions, and biennales have contact with the outside world and understand what it's talking about. They pick up on topical themes in their work, which is very important.
"If you want top-dollar artists, they have to exist in a global context. Taking part in international fairs looks good on the CV and raises the artist's value."
It's also important to develop new markets. Recently, for instance, one of the gallery's artists featured in the SP Arte fair in Sao Paulo, where Fragment was the first Russian gallery ever to take part: "The interest in Russian art there was huge. In Brazil, it's seen as exotic."
Read more: Where to find contemporary art in Moscow and St. Petersburg

If using any of Russia Beyond's content, partly or in full, always provide an active hyperlink to the original material.