10 facts about the world's longest freight route (PHOTOS)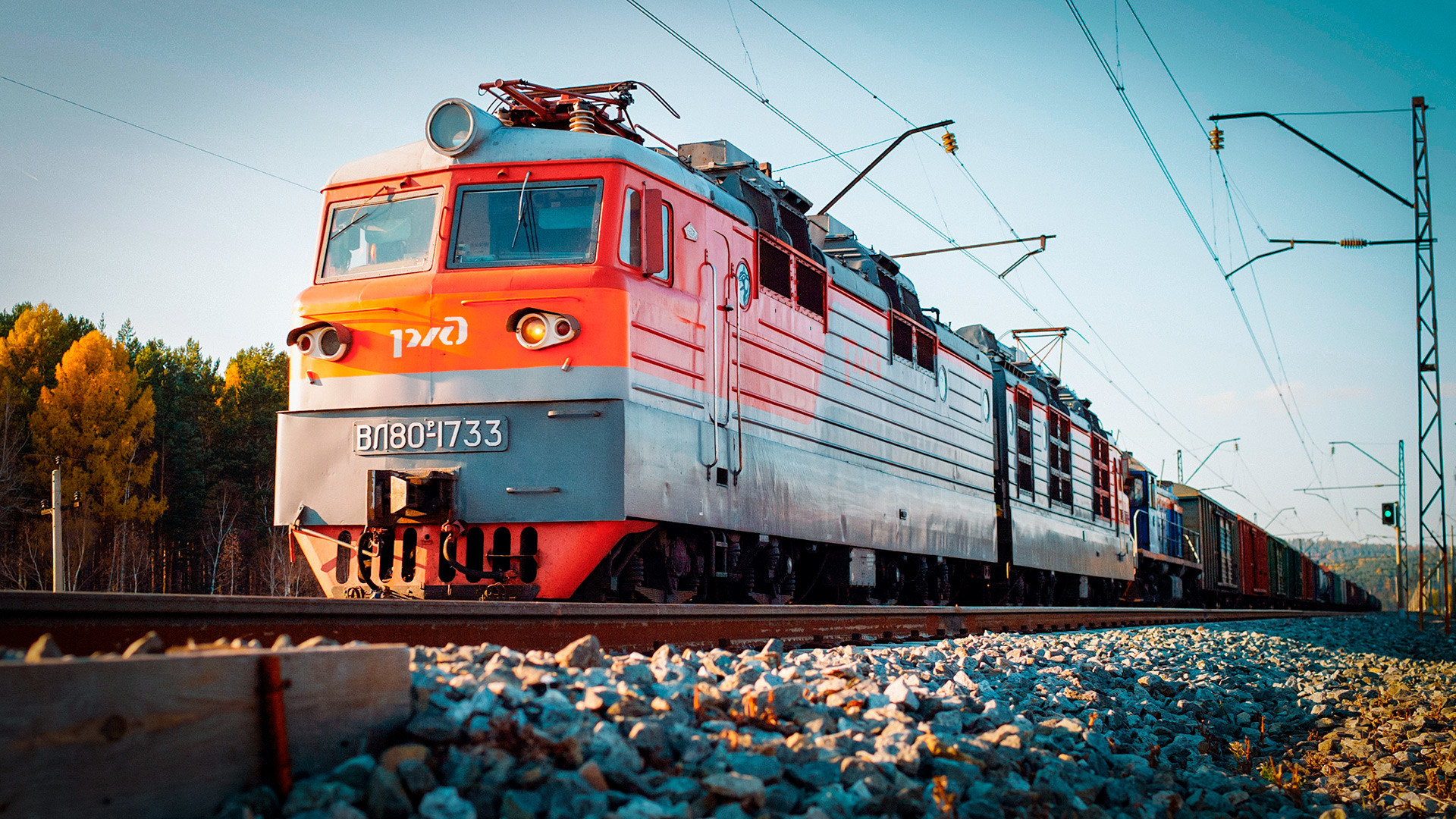 Did you know that your t-shirt that was made in China crossed Russia, Belarus and Kazakhstan before it ever reached Europe?
1. Goods made in China can be found in shops all over the world. To get all these jeans, t-shirts and other items to Europe faster, the world's longest rail freight service was launched in 2016. It runs from the Chinese city of Yiwu all the way to Madrid.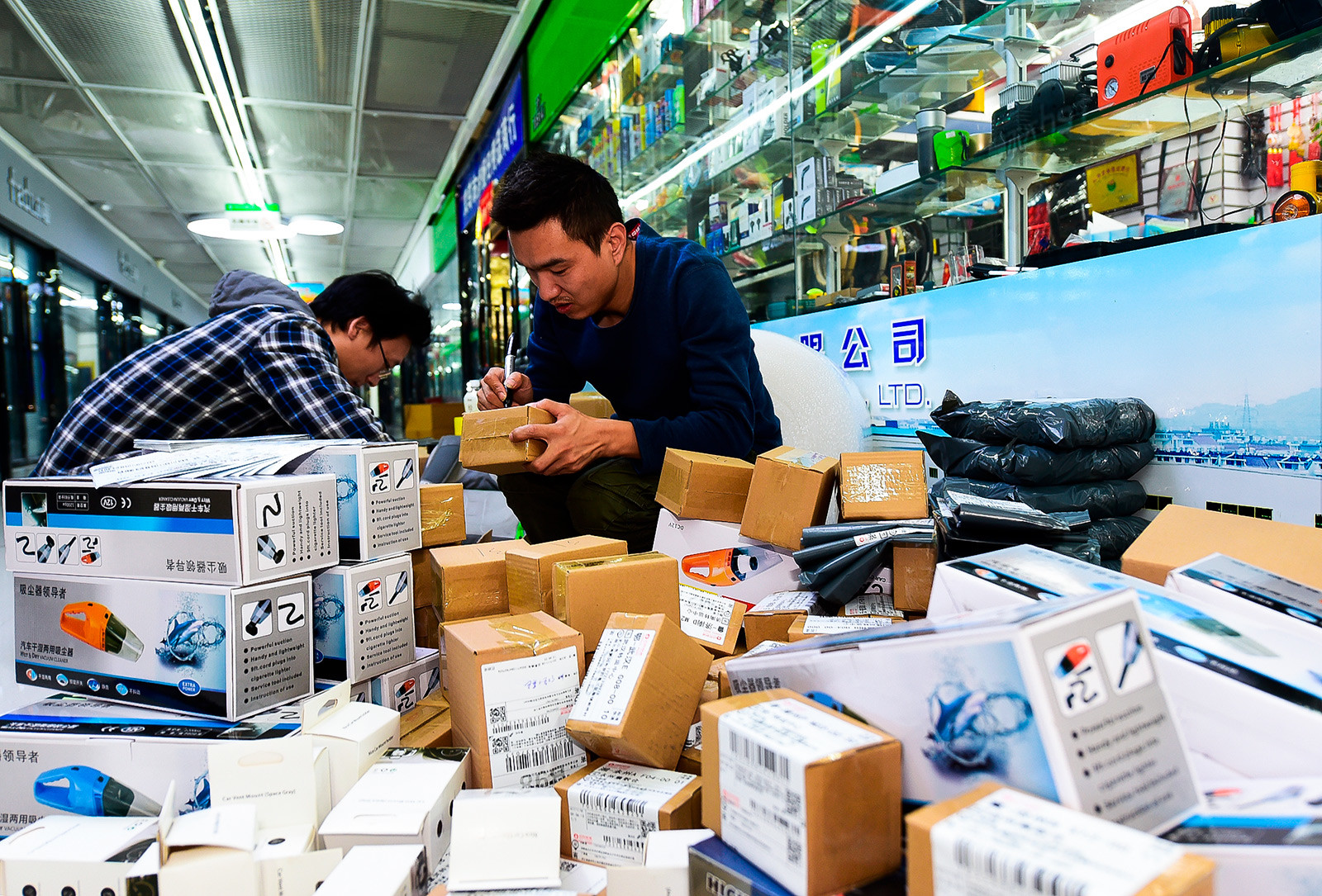 2. Over the course of 18 days, container trains travel 13,261 km, with half of the journey taking place in the Eurasian Economic Union (EAEU) countries of Kazakhstan, Russia and Belarus. This section of the route is 5,430 km long and lasts five and a half days, about the same as a journey from Paris to Dubai.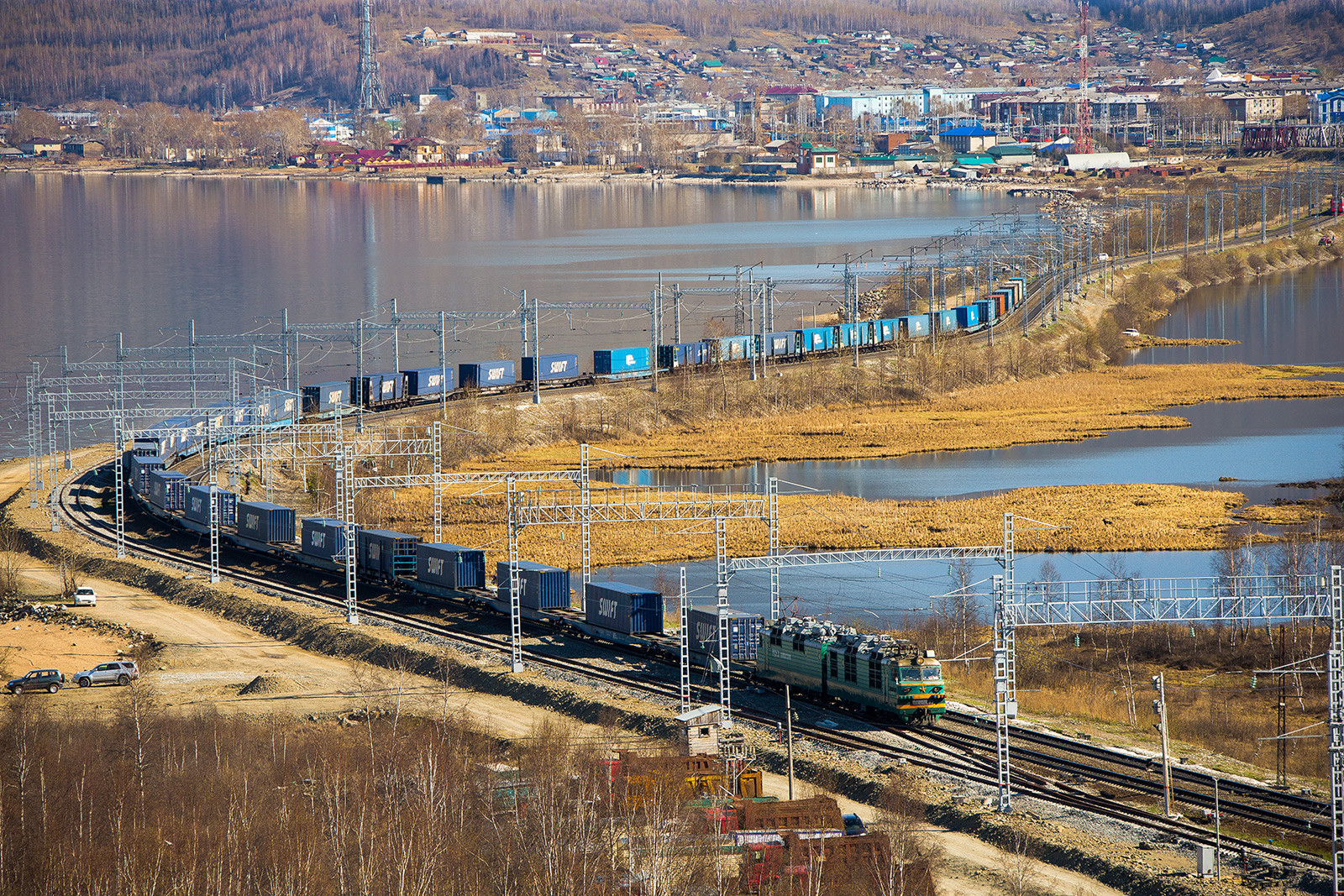 Press photo
3. The train then travels further to Europe along more than 50 different routes, including ones covering Poland, Germany and the United Kingdom.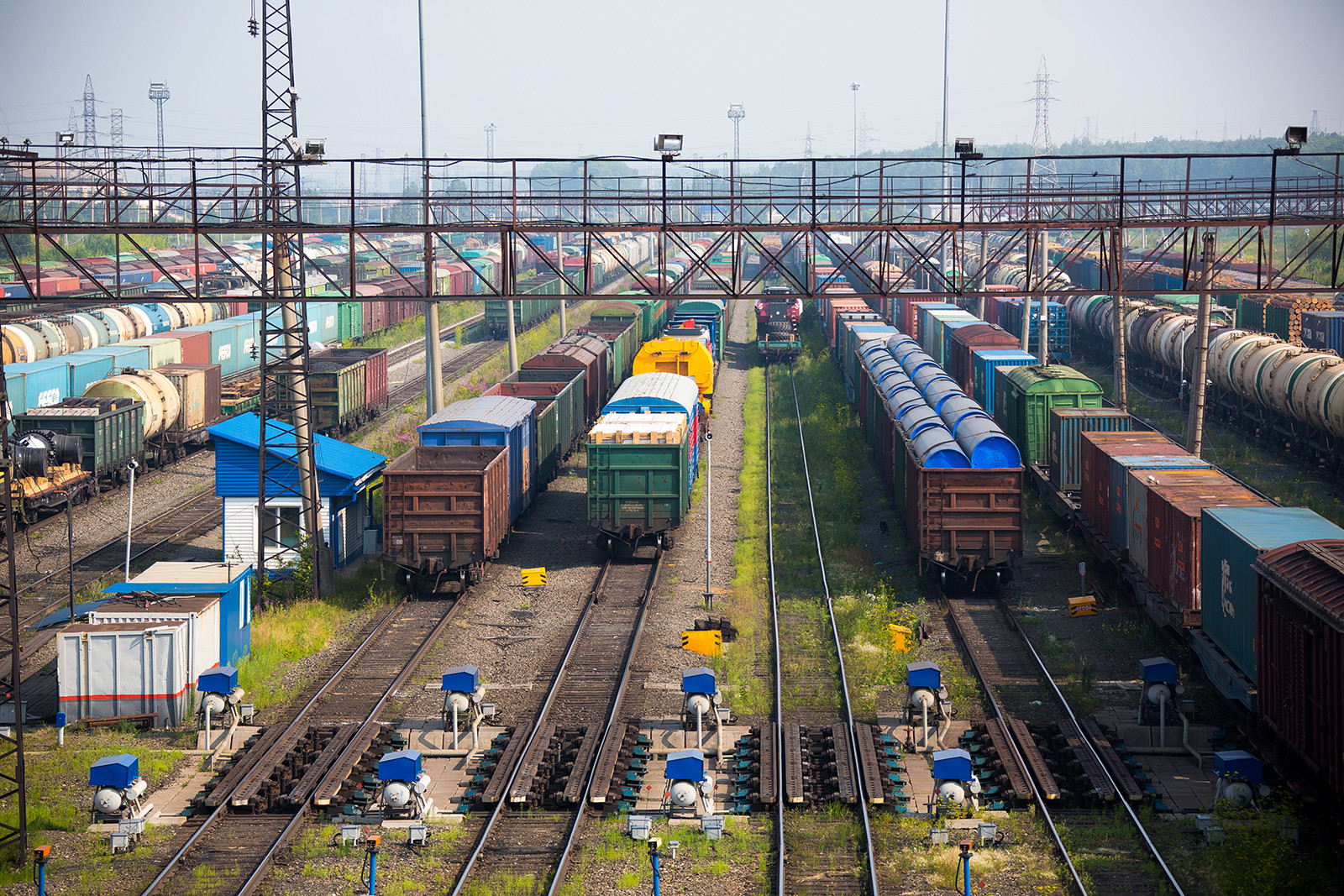 Press photo
4. Because the trains transit through several countries, this presents quite a challenging management task. In the EAEU, logistics are taken care of by the United Transport and Logistics Company – Eurasian Rail Alliance (UTLC ERA) together with local railway companies in Russia, Kazakhstan and Belarus.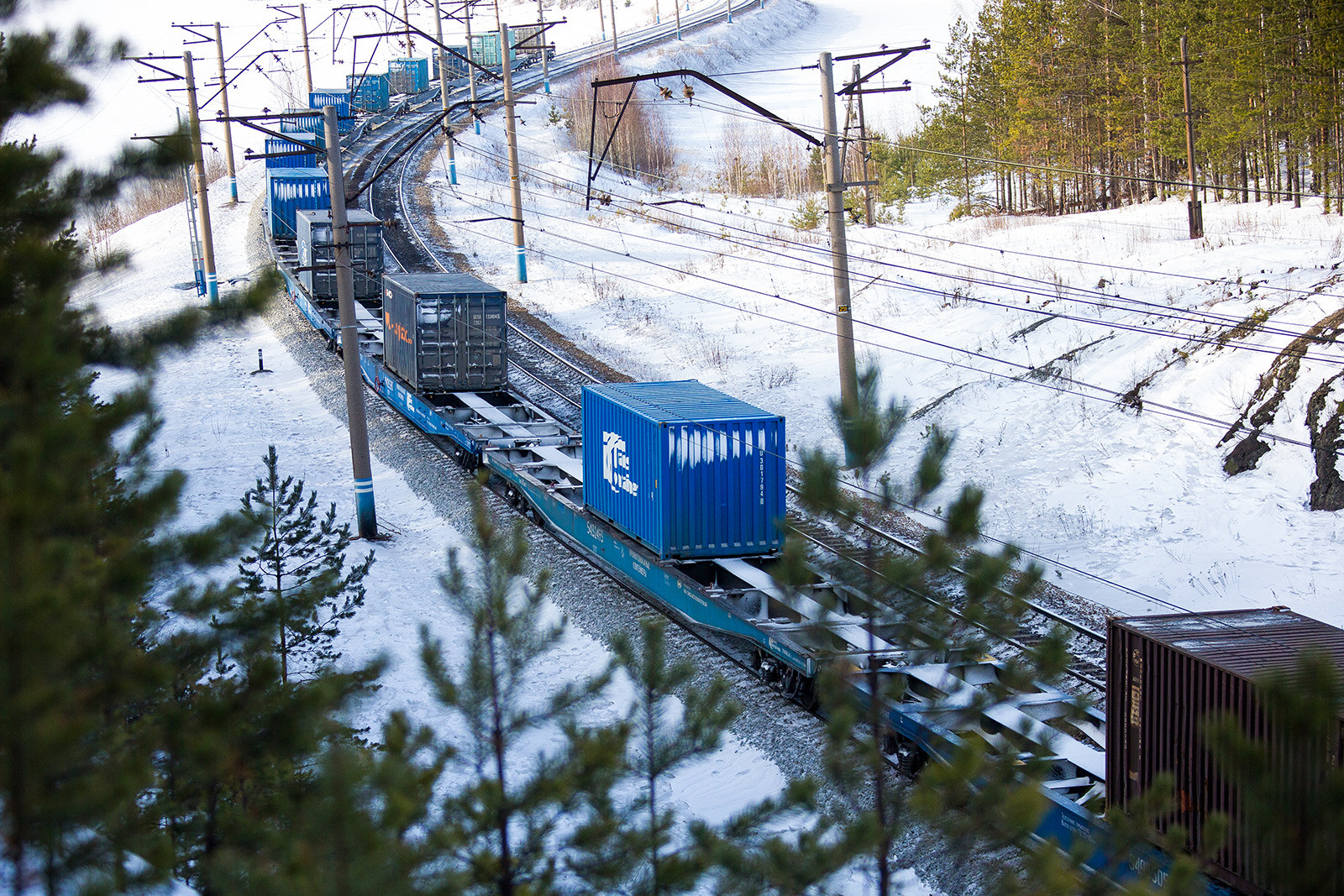 Press photo
5. The complexity of managing a train service like this lies not only in customs issues and traffic control. Russia and other former Soviet Union countries use a broad track gauge (1,520 mm), while tracks in China and Europe have a narrower gauge (1,435 mm). This means that twice on the train's journey containers have to be reloaded into "narrow" or "wide" cars.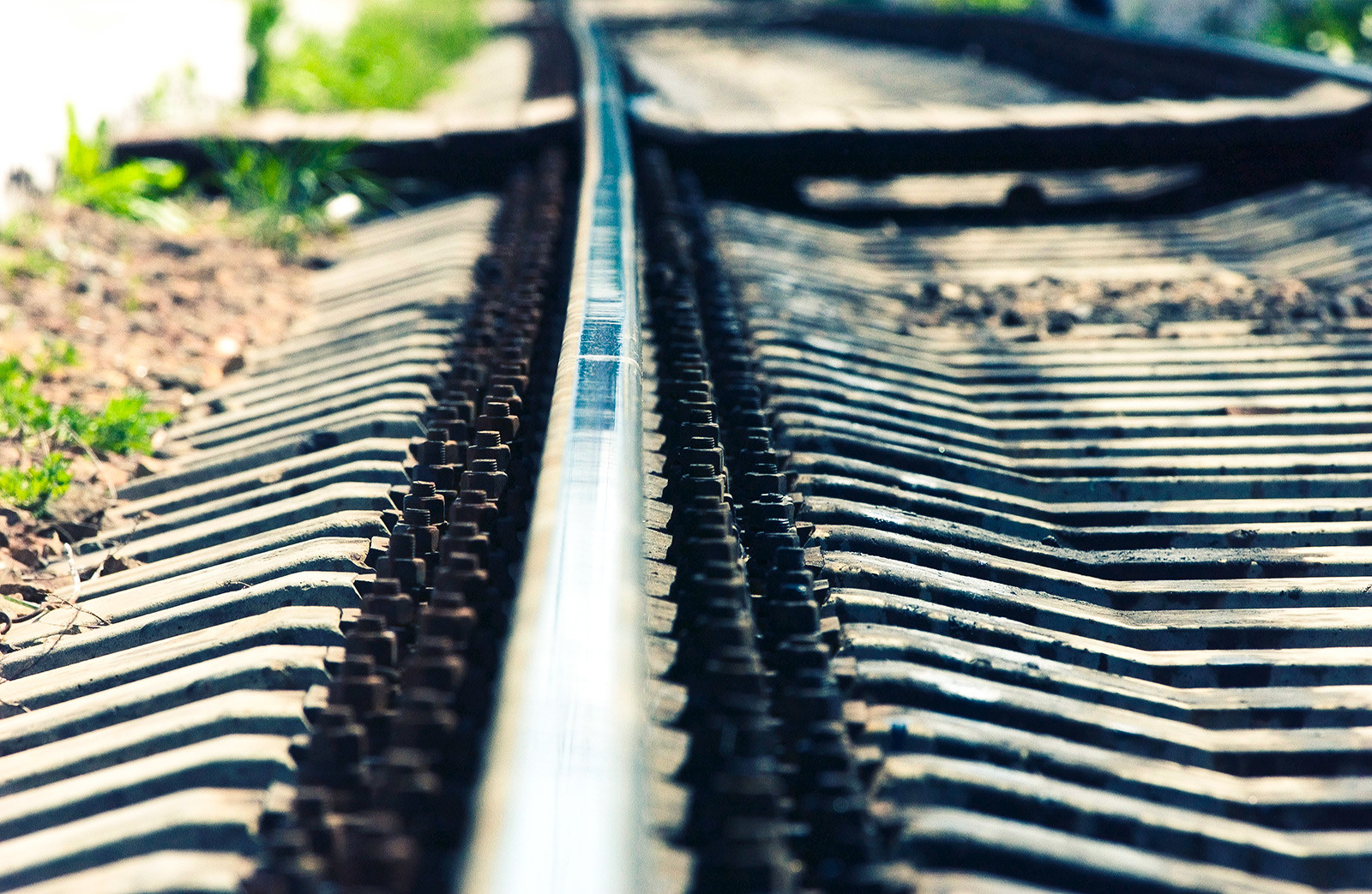 Press photo
6. In addition to changing the gauge, the train makes stops for technical inspections, locomotive changes and brigades, along with stops on the borders between China and Kazakhstan, Russia and Poland or Belarus and Poland (depending on the route). Stops take anywhere from four to 21 hours. Once inside EAEU territory though, the train travels non-stop.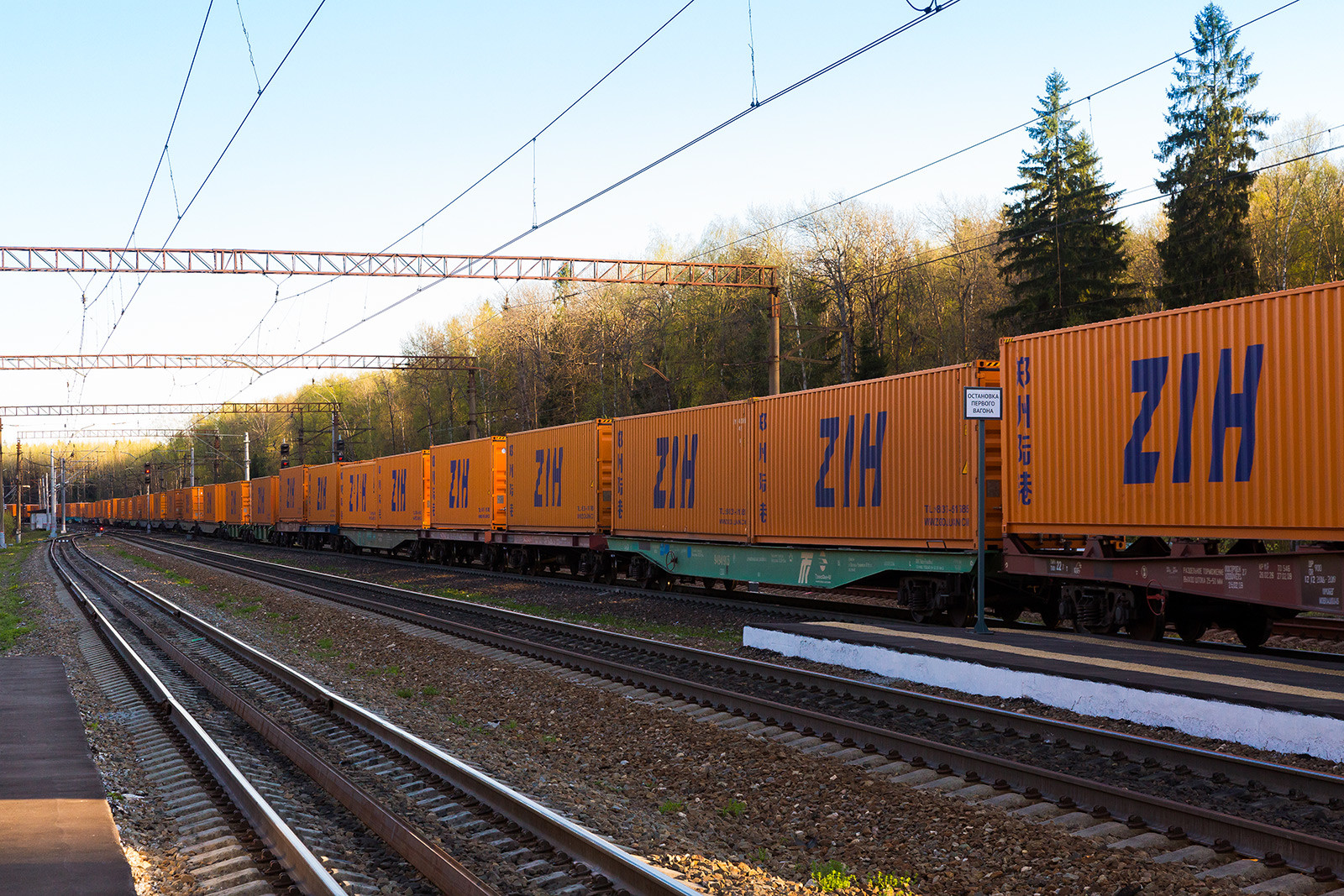 Press photo
7. Despite such long stops, moving freight by rail is two to three times faster than by sea, and almost five times cheaper shipping it by air. For example, shipping containers from China to Hamburg by sea can take from 30 to 45 days.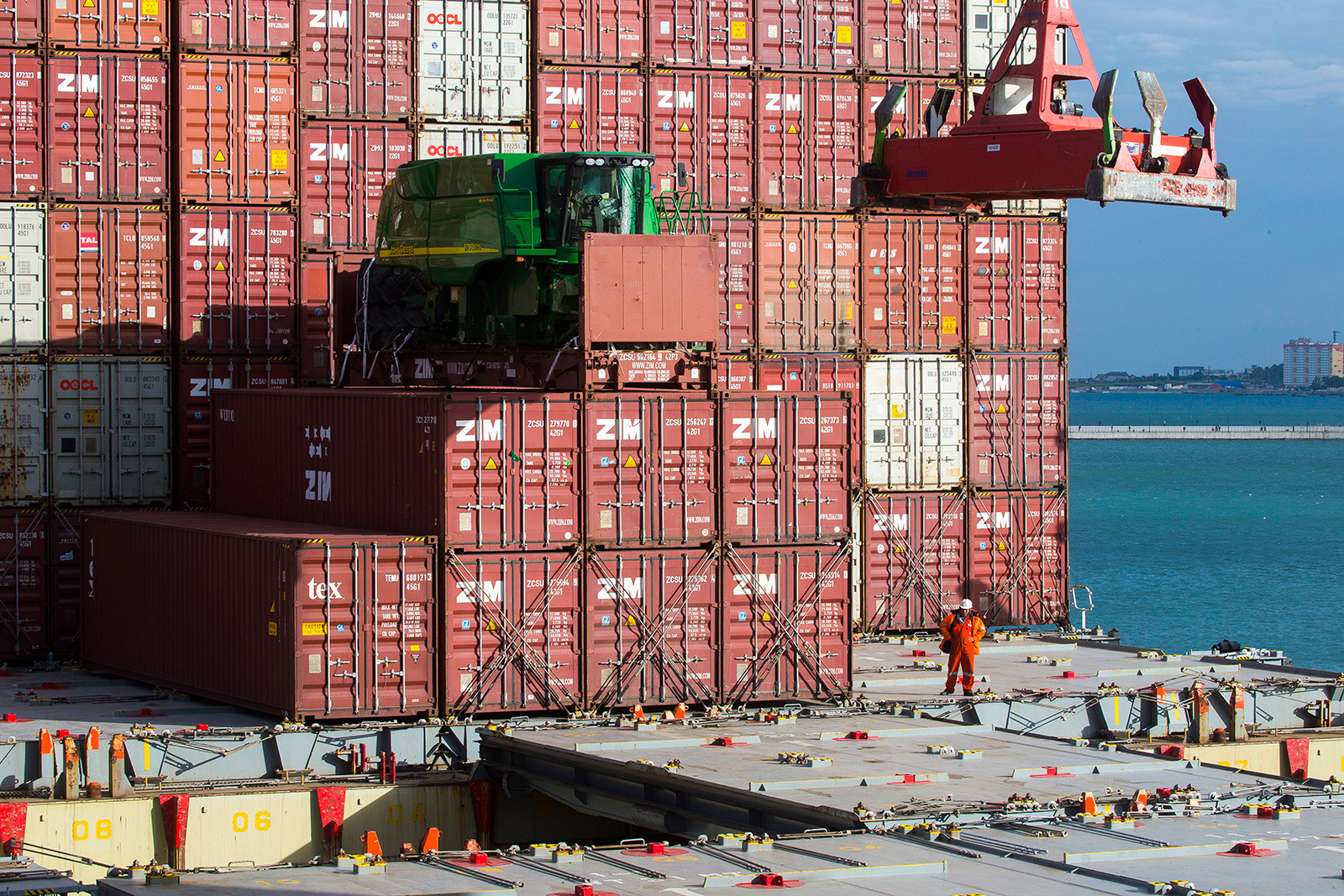 Press photo
8. UTLC ERA transports over 70 percent of transit cargo across EAEU territory on the 1,520 mm track gauge, which amounts to some 300 trains a month. It has more than 70 trains running each day.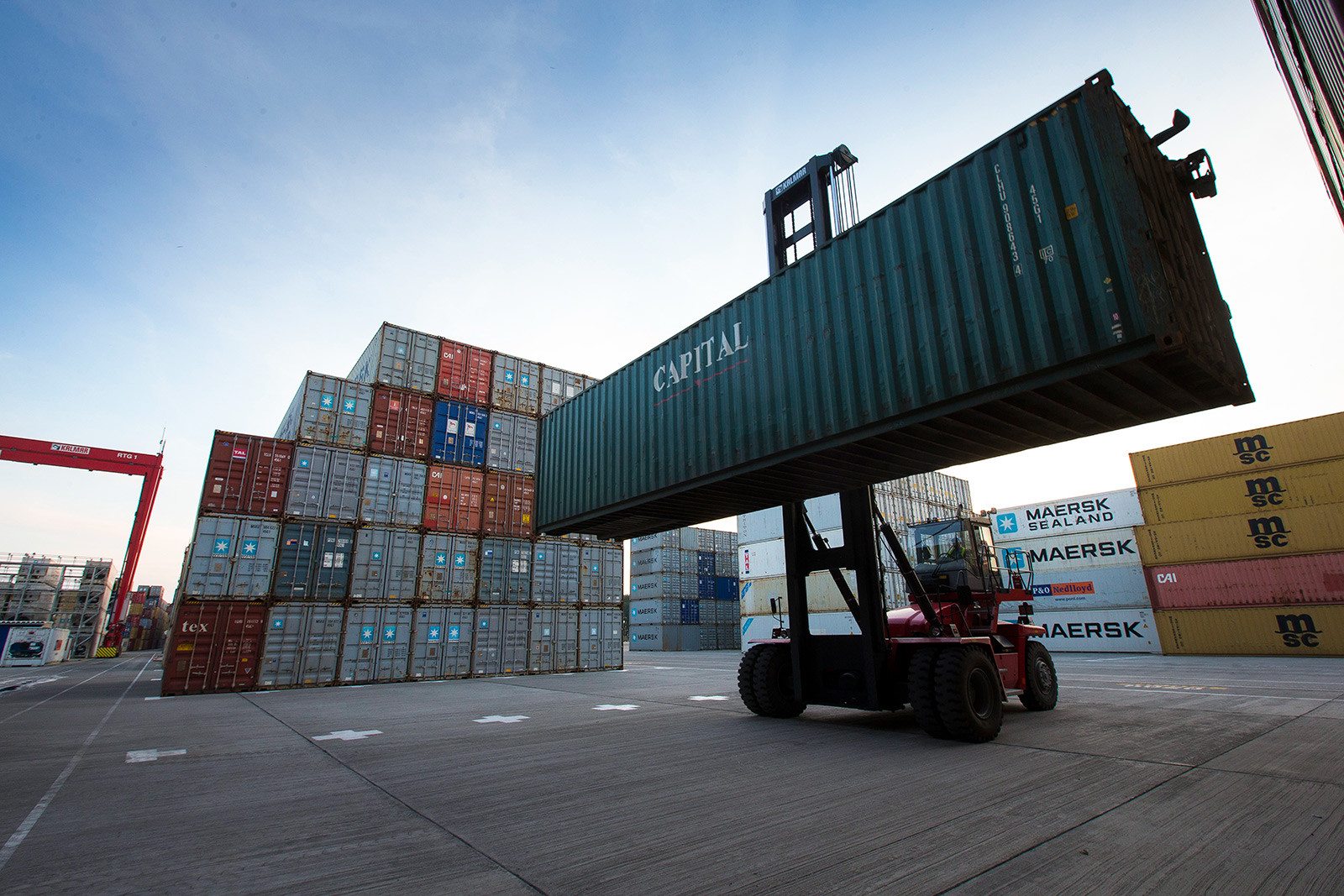 Press photo
9. According to UTLC ERA, in 2017, the total amount of freight transported on Russia, Kazakhstan and Belarus railways as part of transit traffic between China and Europe amounted to more than 279,000 TEUs (twenty-foot equivalent units, which are used to measure the capacity of freight vehicles). Over the same period, the volume of container traffic by sea along the Asia-Europe-Asia route was 23 million TEUs. Container transportation between Asia and Europe is carried out mainly by sea, which historically has been the main driving force of world trade in manufactured goods.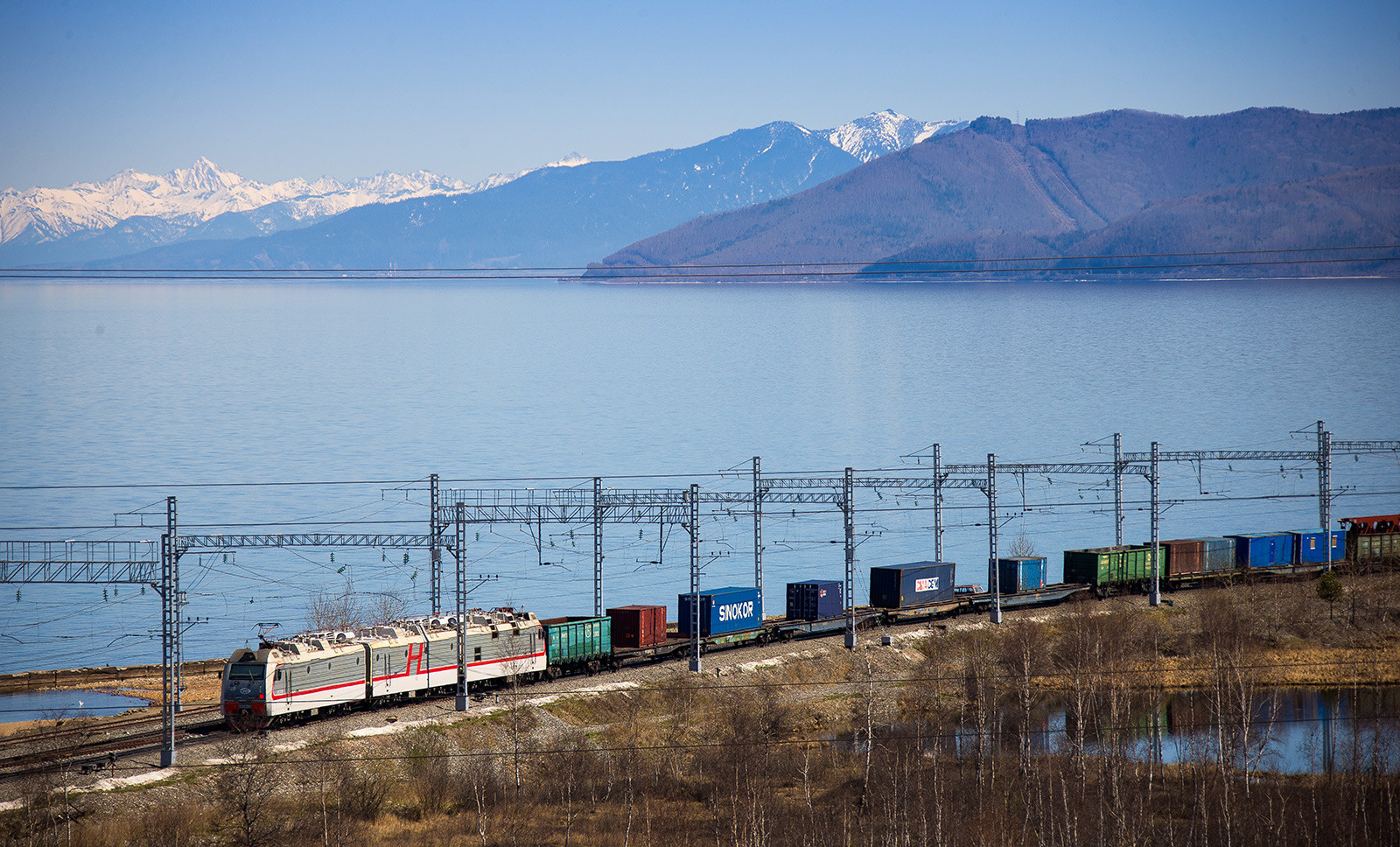 Press photo
10. Nonetheless, according to the president of the UTLC ERA, Alexey Grom, in addition to speed, railways offer an additional advantage in that they do not impose restrictions on the types of goods transported, unlike sea shipments, with which weather conditions can cause damage to the goods. "Our target segment will always be cargoes that are sensitive to the timing and regularity of delivery," Grom said. "We transport cars and their components, household appliances and electronics, furniture and clothing, food and pharmaceuticals, i.e. the main range of goods traded between China and the EU."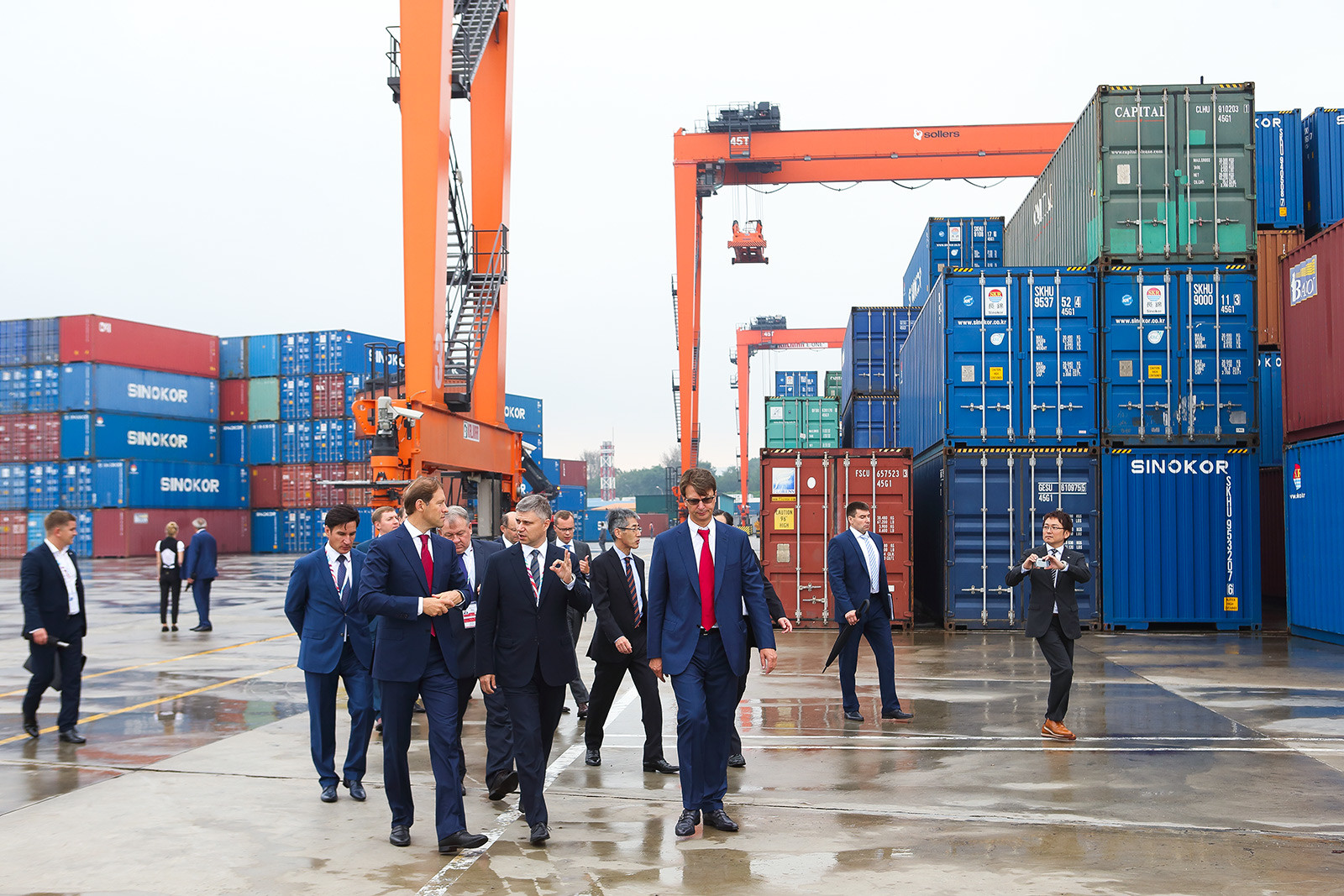 Press photo
If using any of Russia Beyond's content, partly or in full, always provide an active hyperlink to the original material.