Eastern Economic Forum to be held in Vladivostok on September 3-5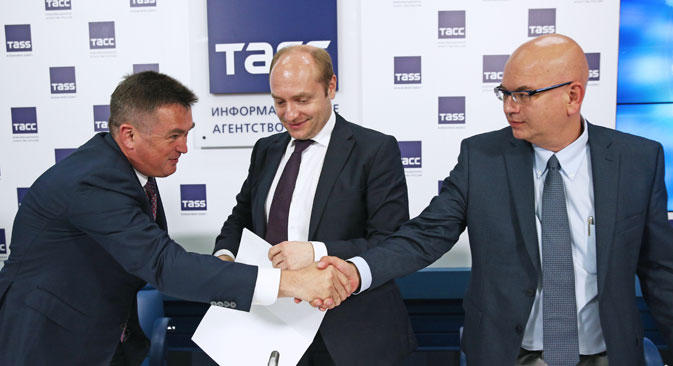 The Governor of the Primorsky Territory, Vladimir Miklushevsky, Minister for Development of the Far East Alexander Galushka and Managing Partner EY of Russia Alexander Ivlev (left to right) at a press conference on the Eastern economic forum in Vladivostok, July 22. Source: Alexander Shcherbak / TASS
On September 3-5, Vladivostok will host the first Eastern Economic Forum. More than 1,000 entrepreneurs and investors from 24 countries will be meeting there to discuss the development prospects of the Far East.
The main themes of the Forum are – cooperation with countries in the Asia-Pacific Region, attracting investments into various economic sectors of the region, prospects offered by priority development territories and the Free Port of Vladivostok, as well as state support measures for development of the Far East.
The forum will include plenary sessions and discussions on the development of the Far East. In addition, about 100 investment projects will be exhibited, narrow circle sectoral meetings, and country dialogues – Russia-China, Russia-Korea, Russia-Japan – will be held, as well as workshops to promote investments in the region. During the forum, the first Cooperation Council of the Far East and North-Eastern Provinces of China will be created.
All rights reserved by Rossiyskaya Gazeta.