Russia teams up with US to support Russian and American startups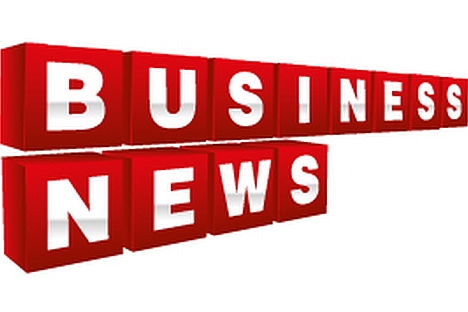 RVC USA, the Boston-based representative office of the Russian state-owned fund of funds RVC, is considering raising a new venture fund to back US startups with connections to Russia and help Russian startups enter the US market.
While the Russian government might bring in $20 million of that amount – which remains to be confirmed – RVC USA has received marks of interest from several market players. "Ideally, we would envision a $200 million fund," RVC USA's CEO Axel Tillmann told East-West Digital News.
RVC launched its US branch in early 2012 to invest in promising local startups and connect them with the resources of Russia. RVC USA also aims to support Russian startups with their market entry into the US.
"While many in the US have understood that Russia has some of the best R&D talent in the world, Russian startups lack the right approach on commercialization," Tillmann conceded. "It is our attempt to combine Russian startups with US C-Level management. But without committed investment it is harder to attract C-level managers, and without C-level managers it is harder to attract investment."
To sort out this dilemma, Tillmann and his team have patiently built a network of mentors, law firms, accountants, industry specialists, VC firms and involved local, state and federal authorities.
Yet after one year of activity, RVC USA feels that a full-fledged investment vehicle would greatly help complete its mission. "VC firms often want someone else take the lead. The new fund may play this role, creating a momentum to complete more funding rounds," Tillmann believes.
RVC USA also organizes and participates in events that display the Russian innovation ecosystem and its results. Tillmann cited RVC USA's sponsorship of MassChallenge, a major startup contest.
"Last year, Russia had the highest number of foreign participants – 36 out of a total of 125 – in this world-renowned contest. Three Russian startups thus took part in the final round, winning space in the accelerator for 4 months," Tilmann said.
RVC USA also co-organizes the Russian Innovation Week, an annual event aiming at attracting US VCs' attention to Russian startups. The next edition of the event will take place in Boston and Silicon Valley on September 17, 19 and 20 of this year.
RVC made its first investments abroad in 2010 via London-based subsidiaries. One of them, Russian Venture Capital II LP, contributed $10 million to Institutional Venture Partners XIII (IVP), a global later-stage venture fund. RVC thus got involved in the financing of SugarInc., Shazam, Clearspring, Dropbox, and several other companies, providing the Russian state with an indirect participation in leading international web players.
In 2011, Russian Venture Capital II LP took part in two US-based venture funds, Trident Capital Fund VII and DCM VI.
In early 2012, the Investment and Venture Fund of the Republic of Tatarstan (IVFRT) contributed $20 million to the fund, bringing its capital to $40 million. Russian Venture Capital II LP was renamed RVC IVFRT LP.
First published in East-West Digital News.
All rights reserved by Rossiyskaya Gazeta.