Medvedev's Duma speech warns of economic slowdown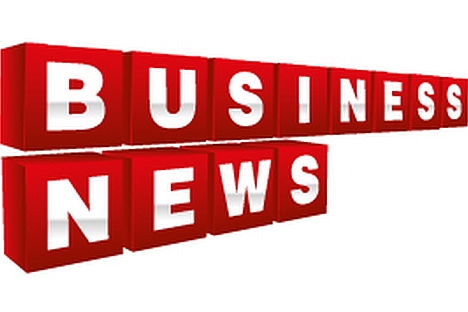 Dmitry Medvedev delivered his first report to the State Duma in his current capacity as Russian prime minister, briefing the deputies on the government's performance in 2012. In his speech, which lasted nearly four hours, Medvedev made virtually no mention of any political issues whatsoever.
Medvedev described last year's macroeconomic results as "not bad": Russia's GDP grew by 3.4 percent in 2012, the wage growth rate accelerated from 2.8 percent to 8.4 percent, and unemployment stood at 5.5 percent (against 6.5 percent the year before).
In addition, the federal budget showed only a small deficit. Russia's national debt amounted to 10 percent of the GDP in 2012, compared to 100 percent in the United States and 43 percent in Germany.
Medvedev also noted that the capital flight rate had slowed down, though he did not give any specific figures. Furthermore, the prime minister mentioned that he expects the country to be attracting up to $70 billion a year in direct foreign investment by 2018.
Russia currently ranks sixth in the world and second among the BRICS countries (which also include Brazil, India, China and South Africa) for the volume of direct foreign investment attracted in the past five years ($265 billion). This is a fairly good indicator, "but there is still room for growth," Medvedev told Duma deputies.
Commenting on the prospects for economic development, however, Medvedev highlighted the serious risk associated with the continuing slowdown of economic growth in Russia. The government has set itself the task of securing positive dynamics in the key economic indicators, he said.
On another note, Medvedev criticized the Cyprus bailout deal: "I believe that we must thank our partners from the European Union for what they did in Cyprus, because they showed the worst example of how to carry out a confiscation policy. This is clear proof for a significant portion of the people on why money should be saved in one's native country."
Medvedev later described the reaction of Duma deputies to his speech as "quite strong." Three out of the four parliamentary factions – Medvedev's own party, United Russia, being the exception – criticized the government's performance.
A Just Russia faction leader Nikolai Levichev said he and his compatriots might propose a motion of no confidence in the government this coming spring: "It is obvious that the danger of [economic] recession this autumn is quite real. If that happens, we will have no other option but to propose a motion of no confidence in the government."
Russian President Vladimir Putin's reaction to the prime minister's parliamentary speech was generally positive, the presidential press secretary reported. Putin, however, refrained from a more detailed appraisal of Medvedev's report.
The report based on materials from RIA Novosti, Vedomosti and Kommersant.
All rights reserved by Rossiyskaya Gazeta.