From Taverner to Tavener, five centuries of English sacred music
From September 21-23, 2014, the Moscow State Conservatory will hold an international festival and conference, From Taverner to Tavener, Five Centuries of English Sacred Music, dedicated to the memory of outstanding British composer Sir John Tavener (1944-2013).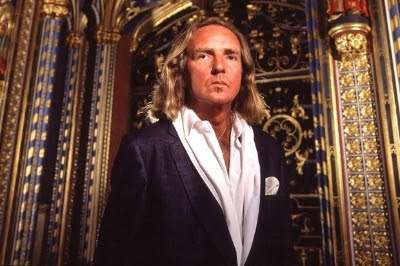 Sir John Taverner. Source: Press photo
John Tavener's work is closely related to Russian sacred music and Russian culture as a whole. In particular, he set Anna Akhmatova's Requiem to music and created a stage work based on "A Gentle Spirit," a story by Fyodor Dostoevsky. One of the central focuses of his work is vocal music with instrumental accompaniment.
This is no coincidence, as the composer often turned to Russian church music for inspiration – in 1977, Tavener converted to Orthodoxy. At the concert on September 21 in the Conservatory's Rachmaninoff Hall, the Intrada Ensemble, under the direction of Peter Phillips, will feature works by the composer in his native English, as well as works based on Old Church Slavonic texts.
The real discovery for festivalgoers will be the Russian premiere of Tavener's Requiem, on September 23 in the Great Hall of the Conservatory.
During the two days of the festival, attendees will have the opportunity to get acquainted with English choral music from the Renaissance and today.
One concert will also feature the world-renowned vocal ensemble The Tallis Scholars, directed by Peter Phillips, as well as a young Russian ensemble under the direction of Intrada's Ekaterina Antonenko.
For more information visit the website of the Moscow State Conservatory
All rights reserved by Rossiyskaya Gazeta.