Famous designers to create fashion images for the 'Russian Seasons'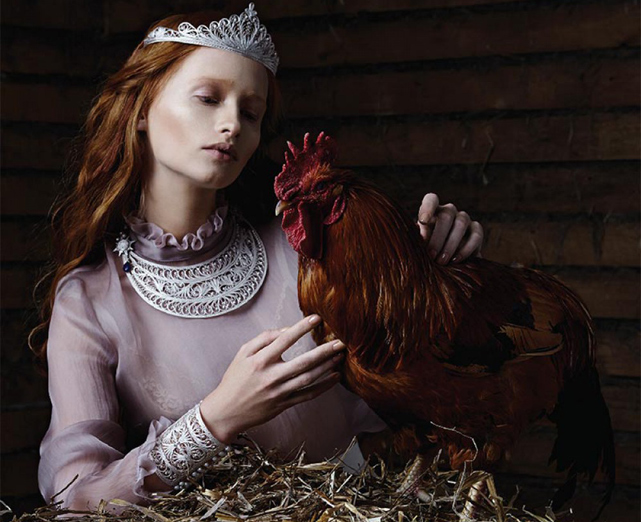 Source: Press Photo
The «Russian seasons» festival is dedicated to the integration of the Russian cultural heritage into contemporary fashion. The festival's curators aim to raise public awareness of the need to preserve Russia's traditional handicrafts.
From April 24 to May 13 «Russian Seasons» will explore why and how exactly such crafts as lace, embroidery and decorative painting can be preserved. The festival will look into whether it is necessary to revive Russian craft schools how this heritage can be applied in modern industry, and why anything «Russian» remains relevant in global fashion.
The festival is partnered by the Ministry of Industry and Trade of the Russian Federation.
The «Russian seasons»will open with a round table discussion «Russian culture in fashion industry» which will be held on April 24 at Four Seasons Moscow hotel.
The grand opening of the «Russian Seasons» exhibition will take place on April 24 in «Modniy Sezon» gallery with the exhibition to continue until May 13. The exhibition features unique Yelets lace, Khokhloma decorative wood painting, Pavlovo-Posad shawls with rare antique patterns, as well as dresses and jewelry by famous fashion designers. Russian images created by Vilshenko bring tradition to life and transform it into a current trend; Masterpeace collections by Evgeniya Linovich bring exquisite relevance to Russian traditional handicraft while the Norsoyan collection revolutionises the weaving technique of Orenburg shawls.
The list of «Russian Seasons» speakers includes key figures of fashion industry: Olga Vilshenko (Vilshenko), Tatiana Mikhalkova (Russian Silhouette), Mikhail Kusnirovich (Bosco di Ciliegi), Alexander Shumsky (Mercedez-Benz Fashion Week Russia), Evgeniya Linovich (Masterpeace), Denis Simachev (DENIS SIMACHEV), Konstantin Andrikopulos (Bosco di Ciliegi), Natalia Turovnikova (Vogue Fashion's NightOut), Ksenia Chilingarova (Arctic Explorer), Jan Heere (CEO at Kira Plastinina), leaders of the Ministry of Industry and Trade of the Russian Federation and others.
For more information visit the web-site.
Media Contacts:
Julia Lebedinskaya
RUSSIAN SEASONS
+7 (926) 696-93-42
All rights reserved by Rossiyskaya Gazeta.