Hanoi to host Festival of Russian Culture
FEELRUSSIA will be held in Hanoi's Palace of Culture and Friendship.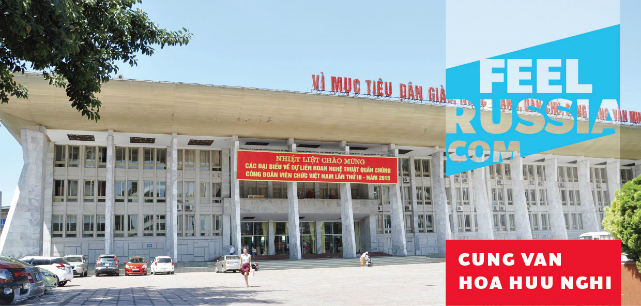 On September 26, the Vietnamese capital will host the FEELRUSSIA festival, a large-scale project of the Ministry of Culture, which showcases the most important creative achievements in the Russian cultural sphere and new aspirations in the arts. The multi-genre project is young, but has already managed to win the appreciation of audiences in different continents.
The festival will feature:
"Russian Style"- Dmitry Kalinin's Orchestra of Folk Instruments. More than 20 young artists, many of whom are winners of international competitions, will perform a mélange of classical and Russian folk music. The orchestra's repertoire includes the music of Bach, Beethoven and folk songs to rock hits and songs from the war years.
"DoubleMax" - A duet of young students of the Gnesin Russian Academy of Music. The repertoire of the duo is a modern interpretation of folk music, and contemporary Russian music.
"Northern Dawns Folk Dance Ensemble"- This group has won numerous music and choreography competitions, and works for the popularization of folk music across Russia.
In addition, visitors to the festival will be able to see the "Beautiful Country" photo exhibition. The exhibition features photos from the Russian Geographical Society, dedicated to the best natural and tourist attractions in Russia.
The FEELRUSSIA artists will visit Hanoi after performing in Shanghai. Since the beginning of this year, they have performed in Milan, Dresden and Moscow. The team will also perform in Lyon and Buenos Aires. The Milan and Dresden editions were attended by over 30,000 people.
General Information Partner: Russia Beyond The Headlines.
International Media Partner: SPUTNIK.
Official news resource: FAN
Strategic Partner: GOSNOVOSTI
Media partners: UTRO.RU, REGNUM, CNEWS, DOTSMEDIA, Gazetny23, Optical MAGAZINE, ZHIFCO.
http://www.facebook.com/feelrussiacom
http://twitter.com/feelrussiacom
https://instagram.com/feelrussiacom/
+7 (499) 553 03 93
PR@HADAGROUP.RU
All rights reserved by Rossiyskaya Gazeta.