'Co-author' exhibition and coloration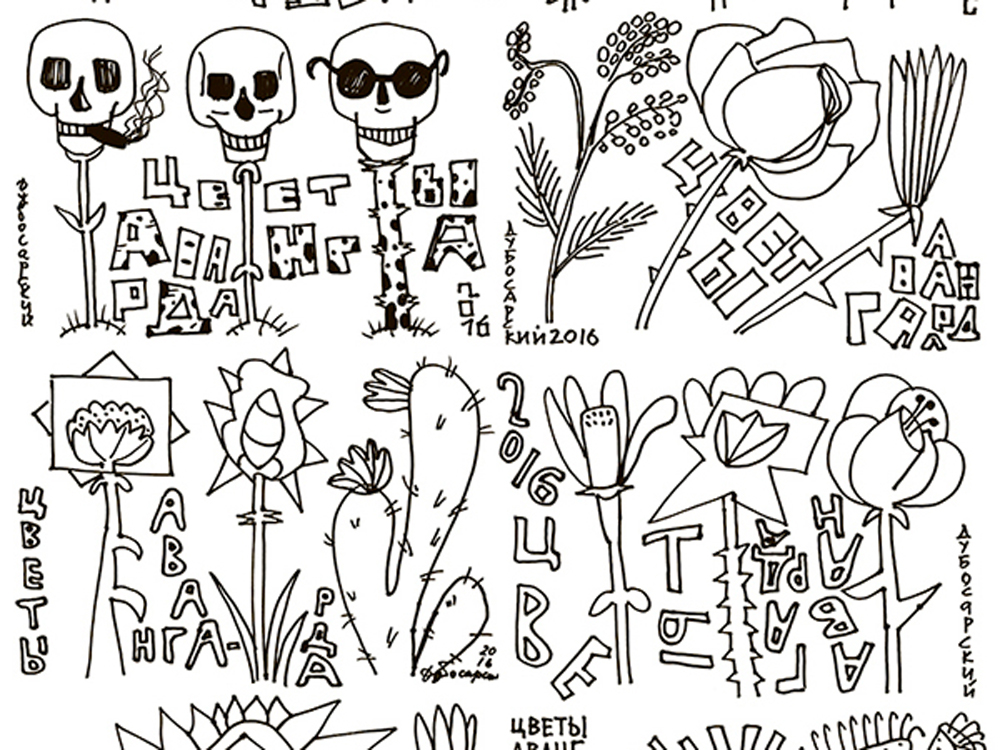 Illustration by Dubosarski
60 contemporary Russian artists from AES+F to Oleg Kulik take part in an experiment by Gogol House 'New Wing.'
Illustration by Vladimir Dubosarski
The New Wing of the Gogol House is a venue where contemporary exhibitions, researching the legacy of Gogol, take place. The museum and 60 contemporary Russian artists from AES+F to Oleg Kulik have arranged an experiment: by coloring the artworks, visitors have a chance to become co-authors. Among the exhibits one can find cartoons, architecture plans, works of theater and cinema artists, materials for future sculptures and installations.
Starting opening day the black and white exhibition will be gradually filled with color.
Follow the experiment with #soavtor in Instagram and facebook.com/groups/coathor
Gogol`s house on Nikitsky Boulevard is the only place in Moscow that keeps the memory of the last years of Nikolai Gogol alive. In this house, the writer worked on the second volume of Dead Souls. Here, he burnt the manuscripts of the poem. And in this very house, on February 21 of 1852 the writer died.
Take your chance to win two tickets to the opening night on April 1 at the The New Wing of Gogol House (Nikitsky Boulevard, 7) and celebrate Gogol's birthday.
Send your favorite work by Nikolai Gogol via us@rbth.com with an explanation of why you like it the most. The email we find the most interesting will get a ticket to the opening night of the exhibition in Moscow.
All rights reserved by Rossiyskaya Gazeta.