An evening with Tamara Gverdtsiteli in New York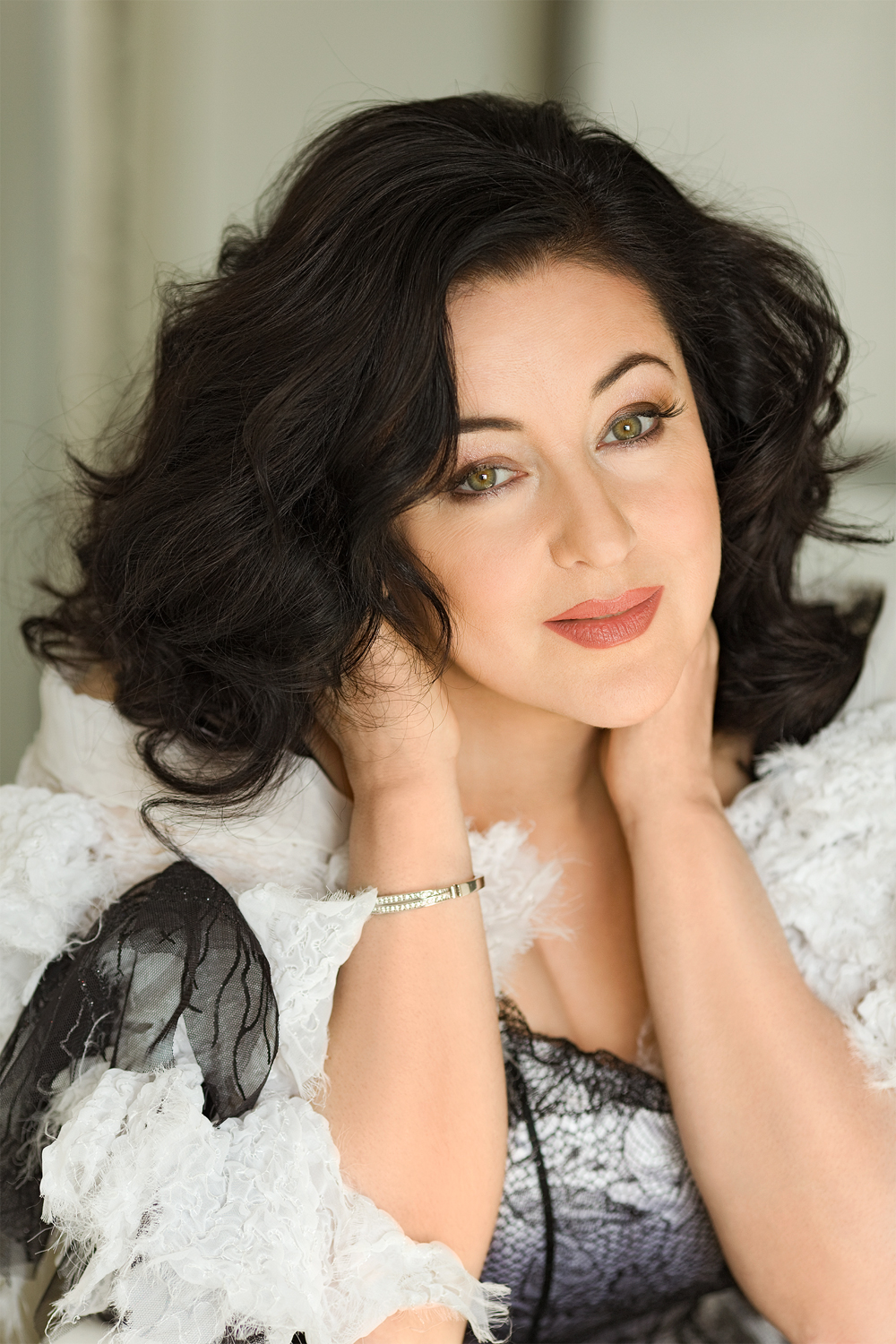 Source: Press photo
THE FOURTH ANNUAL CHERRY ORCHARD FESTIVAL PRESENTS
AN EVENING WITH TAMARA GVERDTSITELI
WORLD PREMIERE OF A NEW PROGRAM
"MAMELE, THE MOTHER'S EYES"
After earning raving reviews for her sold-out 2014 tour, world-famous singer Tamara Gverdtsiteli, called by the New York Times "the Russian Édith Piaf", returns to Stern Auditorium/Perlman Stage at Curnegie Hall with the world premiere of her new program called "Mamele, the mother's eyes".
Backed by the soloists of Moscow Male Jewish Cappella and chamber music ensemble and conducted by Maestro Alexander Tsaliuk, Ms. Gverdtsiteli's velvet tone is sure to thrill old and new fans alike. The concert program will include a collection of well-known and recently re-discovered Yiddish standards, international favorites in Georgian, Russian, French and Italian, as well as the artist's own best-known hits.
Stern auditorium/Perelman stage;Carnegie Hall;June 1, 2016, 8p.m.
Tamara Gverdtsiteli, a native of Tbilisi, Georgia, is a classically trained vocalist, renowned for her magnificent voice and unique timbre.
A recipient of numerous prestigious awards, Gverdtsiteli has performed on some of the world's most coveted stages, including San Remo, Italy; the Kremlin Palace in Moscow; Carnegie Hall in New York City; and the Olympia Hall in Paris. Gverdtsiteli has been recognized as one of the most popular Russian performers in the world, earning accolades from The New York Times, which called her 'the Russian Edit Piaf' in 2012 review.
The Moscow Male Jewish Capella was established in 1989. Led by its current artistic director,Maestro Alexander Tsaliuk, it became one of the best professional Jewish academic musical groups in the world. The choir's extensive repertory includes a mix of Jewish liturgical music, songs in Yiddish and Hebrew, Russian folk songs, and world music favorites. The group has performed in many leading performing arts venues, and collaborated with such renowned symphony orchestra conductors as Zubin Mehta, Arnold Katz, Mark Gorenshteyn, and Yuri Bashmet.
The choir has also performed with such acclaimed Jewish soloists as Mikhail Alexandrovich, Nehama Lifshits, and Joseph Malovany.
All rights reserved by Rossiyskaya Gazeta.