Russia to conduct naval exercises in South China Sea- report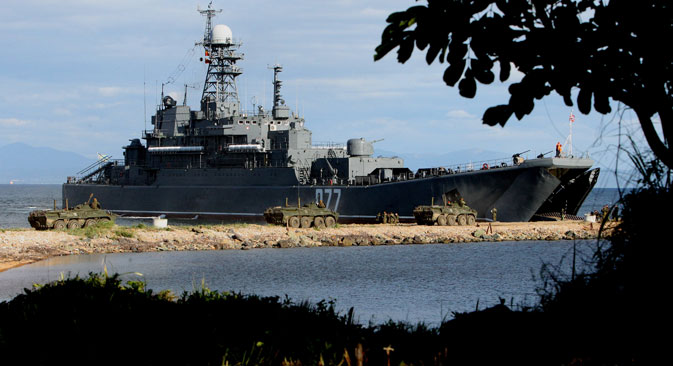 It is not clear whether the Russian amphibious assault ship Peresvet will take part in the Asia-Pacific exercises. Source: RIA Novosti
At the Shangri-La Dialogue security conference in Singapore, Russian Deputy Defense Minister Anatoly Antonov said the U.S. is increasingly focused on containing Russia and China.
Increasingly concerned about the security of the Asia-Pacific region, Russia plans to take part in counter-terrorism exercises in the South China Sea, Sputnik News reported. The exercises will be conducted with Russia's allies in the Asia-Pacific region, Russian Deputy Defense Minister Anatoly Antonov said at the Shangri-La Dialogue summit in Singapore.
"We are concerned by U.S. policies in the region, especially since every day it becomes increasingly focused on a systemic containment of Russia and China," Antonov was quoted by the news agency as saying. "Despite our concerns about the U.S. global missile defense architecture, they continue a policy of disrupting strategic stability, adding a regional segment of an anti-missile 'shield' in the Asia-Pacific."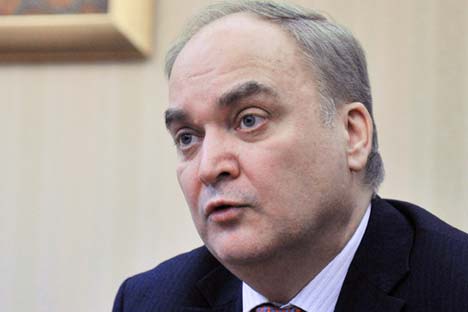 Anatoly Antonov. Source: RIA Novosti
Antonov said the U.S. exerted pressure on Vietnam and forced the country to prohibit the maintenance of long-range Russian aircraft in Vietnamese airports. "The objective is to reduce the possibility of using foreign airfields and ports by the Russian Navy and Air Force," he said, according to the report.
Antonov also said the Asia-Pacific Region faced a growing threat of terrorism along with piracy, cyber-crime and drug trafficking.
"It is worrying that terrorists in several countries are turning into a real force and are aspiring to come to power in some states," Antonov said, according to Sputnik.
Russia has been pursuing a proactive policy in the Asia-Pacific region over the last year. It has conducted several military exercises with China and is stepping arms sales to countries like Thailand, Vietnam, Malaysia and Indonesia. Efforts are also on to solve the Russian-Japanese dispute over the status of the Southern Kuril Islands and to sign a World War 2 peace treaty.
All rights reserved by Rossiyskaya Gazeta.