Dmitry Rogozin: Turkey is trying to expand its influence by military means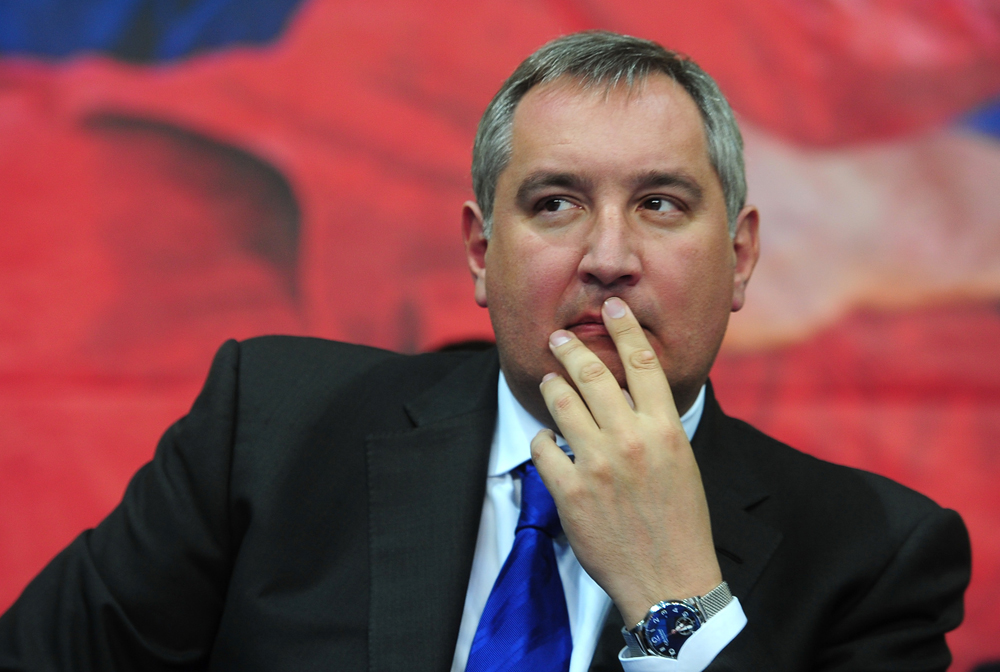 Russian Deputy Prime Minister Dmitry Rogozin.
Zurab Javakhadze / TASS
Last week a Russian delegation returned from Iraq, where it was taking part in the meeting of the Intergovernmental Commission. In an interview with the business daily Kommersant, Russian Deputy Prime Minister Dmitry Rogozin talked about the negotiations between the Russian and Iraqi authorities, the possibility of a Russian military air operation in Iraq and how Russia is ready to help Baghdad.
How did the talks on military-technical cooperation go?
Dmitry Rogozin: The latest achievements of the Iraqi army are directly related to the delivery of weapons and military hardware from Russia. First of all, these are attack planes and hardware for ground forces. Thanks to that, ISIS has been pushed back from the positions it had been holding for months. As soon as that happened, a problem with the Turkish contingent, which illegally broke into Iraqi territory, emerged.
What was the reaction of the Iraqi authorities to what was happening?
DR: They made it clear to us in all the negotiations we had with representatives of the Kurdish, Sunni and Shia communities, that Iraq saw the appearance of Turkish servicemen, at least 1,500 men, in the north of the country as an invasion, an aggression. The Turks had no excuse to do so, and they have no grounds to stay there now.
NATO countries led by the U.S. are trying to justify them. But in Baghdad this presence [of Turkish servicemen in Iraqi territory] is perceived as extremely painful. In fact, Turkey is trying to use the temporary weakness of post-occupational Iraq, trying to expand its zone of influence by military means. Under the guise of combating terrorism, they intend to fight with the representatives of the Workers' party of Kurdistan, but in Iraq. The Iraqi authorities thanked us for our support in all areas, including Russia's standpoint at the UN Security Council on this issue.
Did you talk about the situation in Syria?
DR: We presented them with satellite images from Roscosmos (Russia's space agency), made with the help of Canopus remote sensing: all over Syria, individual objects like Damascus and Aleppo, as well as images of their country. This sparked a conversation about the fate of the Syrian land. Iraq is very worried that due to the successful actions of Russian aviation in the sky and Syrian government troops on the ground, fighters will be "squeezed" into its country. In this regard, Iraq is banking on strengthening the role of the coordination center in Baghdad.
Didn't they ask Russia to launch a military air operation in Iraqi territory?
DR: Our forces are not planning to operate in Iraq, the matter has not even been discussed. They simply want that no one hinders their struggle: We are helping them, by means of arms supply, which Foreign Minister Ibrahim al-Jaafari has underlined several times. They are strongly opposed to the appearance of any military contingents in their territory: the Turks in the north of the country or anybody else… They are particularly irritated by the deployment of troops under the pretext of humanitarian convoy escorts. They start shaking whenever they hear this phrase. Also, the Iraqi administration is worried about the extremely harsh propaganda against Russia in the Arab world: The claims that our air strikes in Syria are causing civilian casualties. My colleagues have said once again that every strike has been delivered by use of precision guidance weapons on verified targets.
What other global problems did you discuss?
DR: We talked about a lot of problems, but most of them are concerned about the schism between Iran and Saudi Arabia. Iraq has offered its services to resolve the conflict, but they believe this initiative has not found understanding with either one of the parties.
Do you expect a return visit?
DR: There is no doubt that our colleagues will also visit Moscow. But prior to that a parliamentary delegation should visit Baghdad: They would very much like to meet with the Russian deputies.
Dmitry Rogozin was appointed as the Russian Co-chair of the Russian-Iraqi Commission on Trade, Economic and Scientific-Technical Cooperation in September 2014.
This is an abridged version of an article published by Kommersant.
All rights reserved by Rossiyskaya Gazeta.