Russia responds to NATO accusations of 'inaccurate' bombing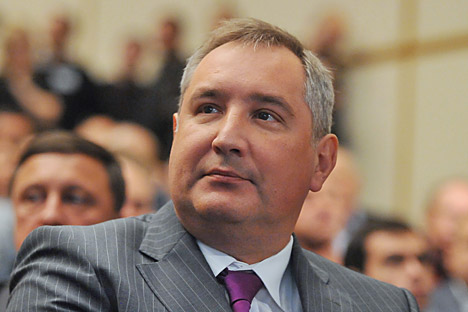 Russian Deputy Prime Minister Dmitry Rogozin has reminded NATO of its Afghan "wedding bombing" in response to accusations of provocations and inaccurate bombing in Syria.
Russia's Deputy Prime Minister Dmitry Rogozin has responded to comments by General Philip Breedlove, the commander of NATO forces in Europe, after Breedlove said that Russian and Syrian forces were deliberately provoking the mass migration of Syrians.
Speaking at a press briefing on March 1, Breedlove had said the motive of such acts is to force the European authorities to deal with the crisis in their countries and to divert them from the "source of the problem."
Breedlove also characterized the bombing by the Russian air force in Syria as "inaccurate."
Rogozin responded to the statement on his Facebook page, reminding the alliance of several tragic incidents that have taken place in Afghanistan in recent years.
"Laying one's own fault at someone else's door – a specialist in bombing of Afghan weddings has accused us of 'inaccurate bombing'," he wrote on the social network.
U.S.-led coalition forces killed 35 Afghans taking part in a wedding procession in Afghanistan's Nangarhar province in an airstrike in July 2008.
The last major incident involving unintended civilian deaths occurred in Kunduz in Oct. 3, 2015 when a hospital operated by the international humanitarian organization Médecins Sans Frontières was hit by a U.S. airstrike.
"We won't object if the U.S. and company concentrate on working on airstrike technology in which the targets aren't weddings and the facilities of such organizations as Médecins Sans Frontières," said after that Russia's Foreign Ministry spokesman Maria Zakharova.
First published in Russian in Kommersant.
All rights reserved by Rossiyskaya Gazeta.