Russia releases first videos of Mi-28N helicopters attacking ISIS forces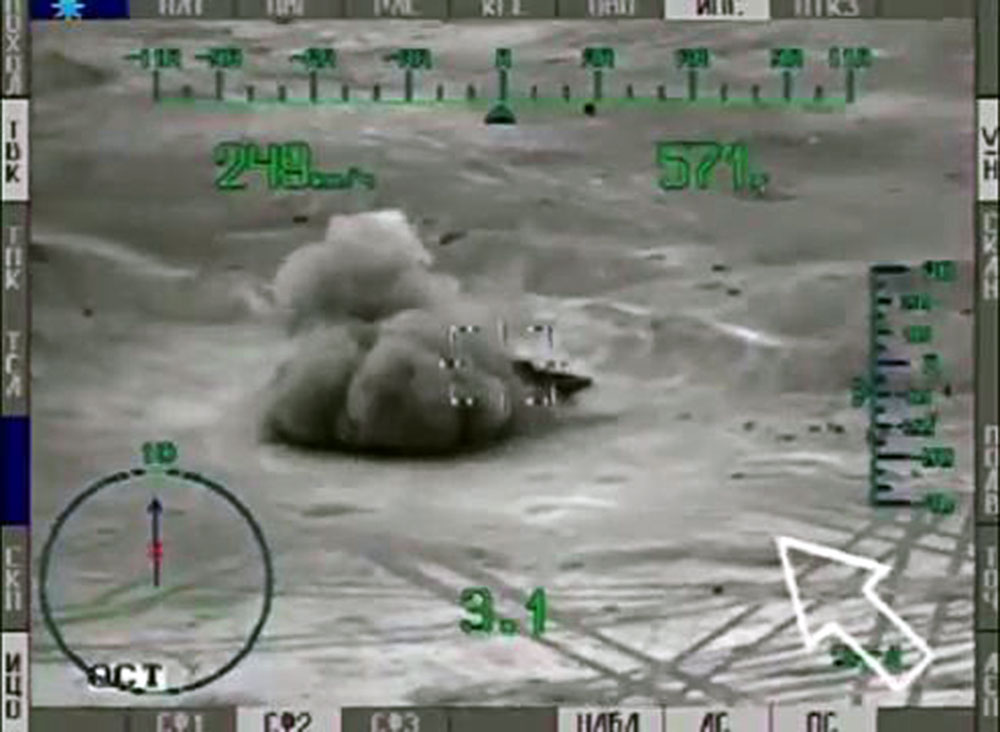 Pictured in this screen grab is a facility of the so called Islamic State near Palmyra, destroyed by an anti-tank missile fired by a Russian Mil Mi-28N helicopter
TASS
The Russian Defense Ministry has said for the first time that attack helicopters have been used in the battles against ISIS militants for the ancient city of Palmyra, and has released footage of the helicopters destroying the terrorists.
Russian forces have used Mi-28N "Night Hunter" attack helicopters for the first time in the war against Islamic State (ISIS) terrorists in the campaign to liberate the historical city of Palmyra in Syria.
The Russian Ministry of Defense has released a video showing the destruction of ISIS armored vehicles with guided anti-tank missiles and the subsequent elimination of the militants in a house in Palmyra.
Video by Russian Defense Ministry / YouTube
The Mi-28Ns were previously used exclusively to guard the Khmeimim air base where Russian air force units were deployed.
A Syrian Army unit reported that the city was liberated on March 27.
Mi-28N:
Crew: 2Maximum takeoff weight: 12,100 kilogramsMaximum speed: 300 km/hFlight range: up to 450 kilometersPrimary weapons:The M230 30mm gun (ammunition - 1,200 charges, rate of fire - 625 shots per minute);AIM-9 and AIM-92 air-to-air missilesAIM-114 air-to-surface missileHydra-70 unguided missiles
All rights reserved by Rossiyskaya Gazeta.