Russian forces test high speed military Internet in Syria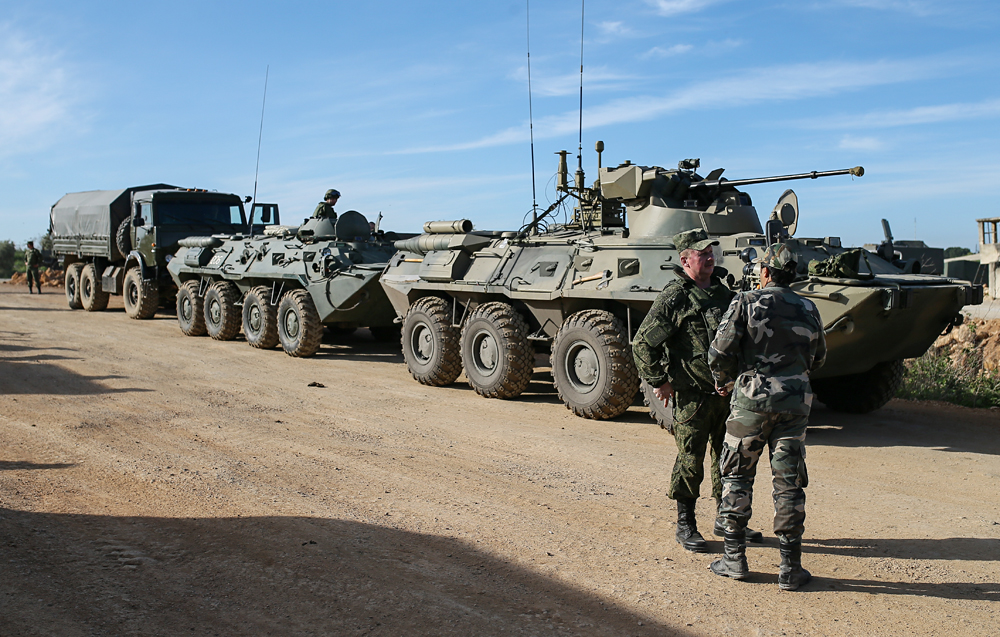 Specialists and military equipment of the Russian Armed Forces' International Mine Action Center prepared to be sent to the Syrian city of Palmyra from the Hmeimim airbase, April 2, 2016.
Sergei Bobylev/TASS
New system should enable divisions to unite communications
Russian armed forces in Syria have tested a new generation military high-speed internet and communications system, a representative of the United Instrument Manufacturing Corporation (UIMC), the developer of this technology, announced on April 7.
"In Syria the work of a new ground communications technology was tested during real combat operations," the UIMC representative told TASS. "In particular, the P-169 and P-380К tactical complexes were used. There are digital facilities using the latest generation communications technologies."
The P-169 mobile retransmitter. Source: V. Kuzmin
The UIMC representative explained that these complexes enable subdivisions to operate in a united information field, including the establishment of a military high-speed internet.
"These systems are recognized as reliable and efficient, corresponding to the needs of the modern army," the representative concluded.
First published in Russian in TASS.
Subscribe to get the hand picked best stories every week
All rights reserved by Rossiyskaya Gazeta.