Russian pilots set world record for non-stop MiG-31 flight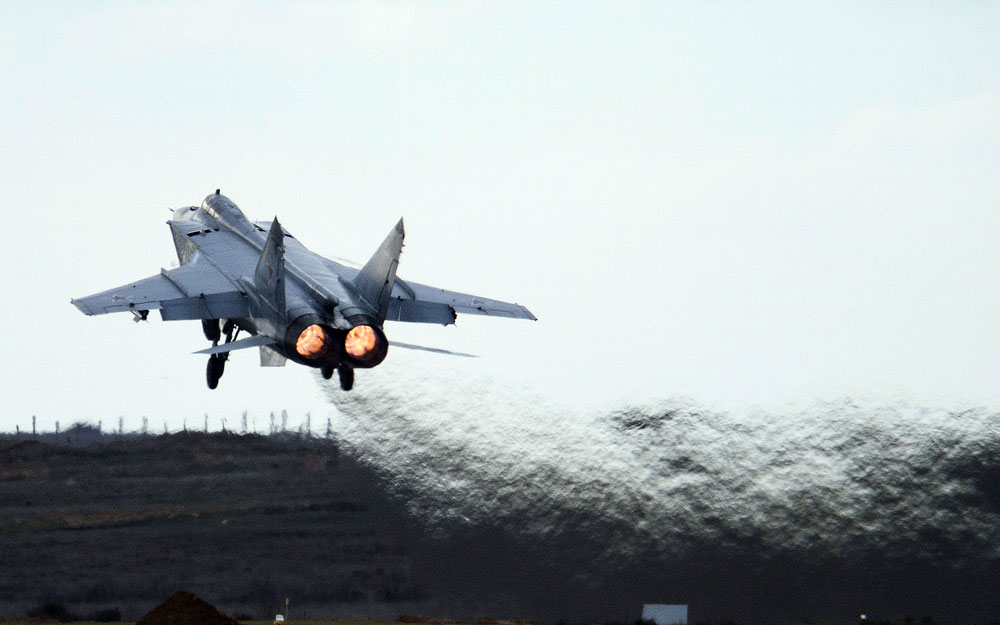 A MiG-31 supersonic interceptor jet.
Donat Sorokin / TASS
Pilots cover a distance of nearly 5,000 miles.
Russian pilots recently carried out the longest ever non-stop flight for a MiG-31 supersonic interceptor jet in the 36-year history of the aircraft. The flight lasted seven hours and four minutes.
The pilots covered a distance of nearly 5,000 miles between military airfields in the Krasnoyarsk Territory and the Astrakhan Region with three mid-air refueling procedures performed en route.
"Il-78 tanker aircraft <…> came as close as 10 meters, connecting their cones to the sensors on our planes," Vladimir Surzhik, one of the pilots, told the press after the flight.
Video by YouTube
The distance between the Krasnoyarsk Territory and the Astrakhan Region is about 4,000 kilometers (approximately 2,500 miles), but the MiGs did not always follow the most direct route.
"After the first aerial refueling in the Perm Territory, we made a small detour along the Urals Ridge towards Chelyabinsk and returned for a second refueling above Perm," Surzhik explained.
The non-stop flight was carried out as part of an air force and air defense exercise of the Central Military District.
MiG-31BM supersonic fighters are an upgraded version of the MiG-31 designed for the Russian Air Force. The new aircraft are fitted with the newest weapon control systems and radars.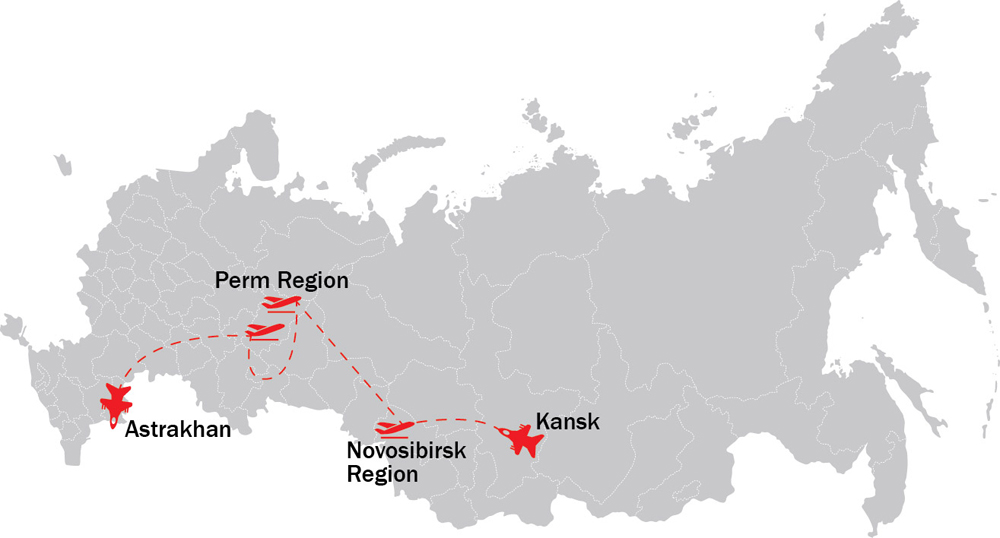 Infographics by Nikolai Korolev / RBTH
The aircraft is capable of detecting targets at a distance of 320 kilometers (200 miles) and hitting them at a distance of 280 kilometers (175 miles). It is capable of hitting and tracking six and 10 targets respectively.
The upgrade work for the modification of these supersonic fighters has made it possible to improve the aircraft's combat capabilities by 160 percent. As a result a decision was made to upgrade 60 out-of-use MiG-31s into MiG-31 BM aircraft by 2020 as part of a rearmament program.
Subscribe to get the hand picked best stories every week
All rights reserved by Rossiyskaya Gazeta.