Get a first glimpse of Russia's T-14 Armata tank from the inside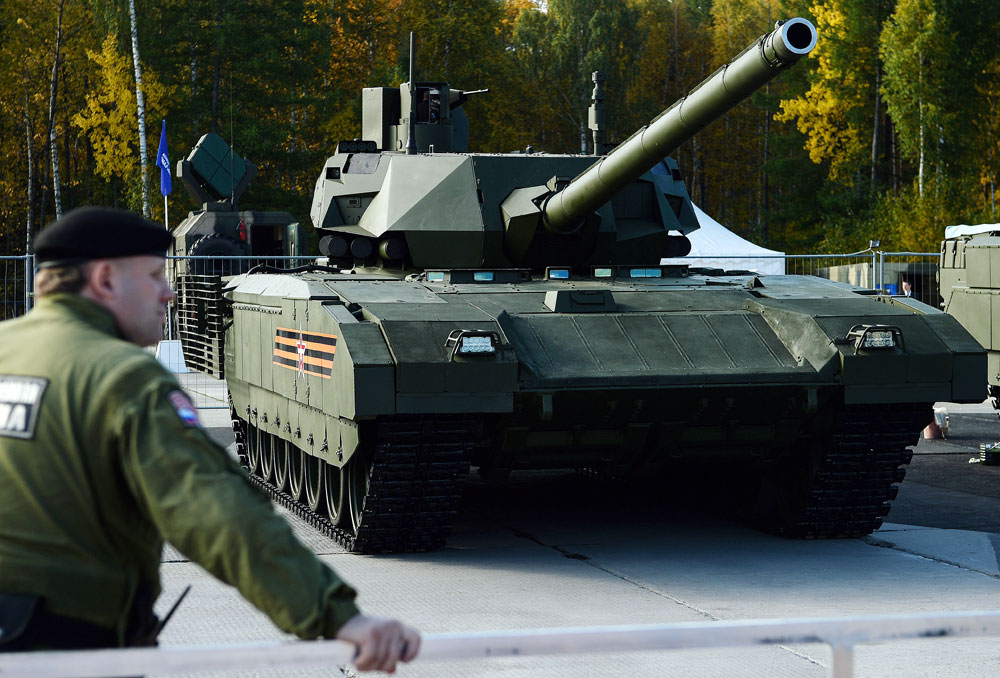 A T-14 Armata main battle tank on display at the "Russia Arms Expo 2015" in Nizhny Tagil.
Donat Sorokin / TASS
The first video of the interior of the latest Russian tank has been uploaded to YouTube. As well as shots of the crew capsule, viewers can see crew members testing the war machine on rough and snowy terrain.
Internet users have been given a glimpse into the crew capsule of Russia's latest tank, the Armata T-14 or the first time – a video of the vehicle's test runs of and the work of its crew has been uploaded on YouTube.
The YouTube video contains footage of a crew operating in Russia's newest tank, the T-14 on the Armata combat platform.
Video by TVCenter / YouTube
The first frames from the crew capsule show the interior of the combat vehicle – lots of electronics, computer displays and a spacious interior that easily accommodates three crew members.
The video demonstrates the tank's tests on the testing range, apparently conducted last winter. The vehicle shows its capabilities and stability when driving on snowy roads and rough terrain at the never-seen-before speed for a tank of up to 50 mph.
The basic version of the T-14 is designed for a 125-mm gun. However, according to gunsmiths, the combat vehicle can be upgraded for 152-mm weaponry.
The tank is capable of firing up to 10 rounds per minute at an effective range of 4.3 miles (7 km). For comparison, the firing rate of U.S. Abrams tanks is only three rounds at a range of 2.8 miles (4,600 meters).
The Russian vehicle also has a radar system, which has advantages for the aiming and fire control system. For instance, the T-14 is capable of hitting aircraft as well as intercepting enemy rockets and shells.
Subscribe to get the hand picked best stories every week
All rights reserved by Rossiyskaya Gazeta.