Russian general: 'We never send notes to the U.S. State Department'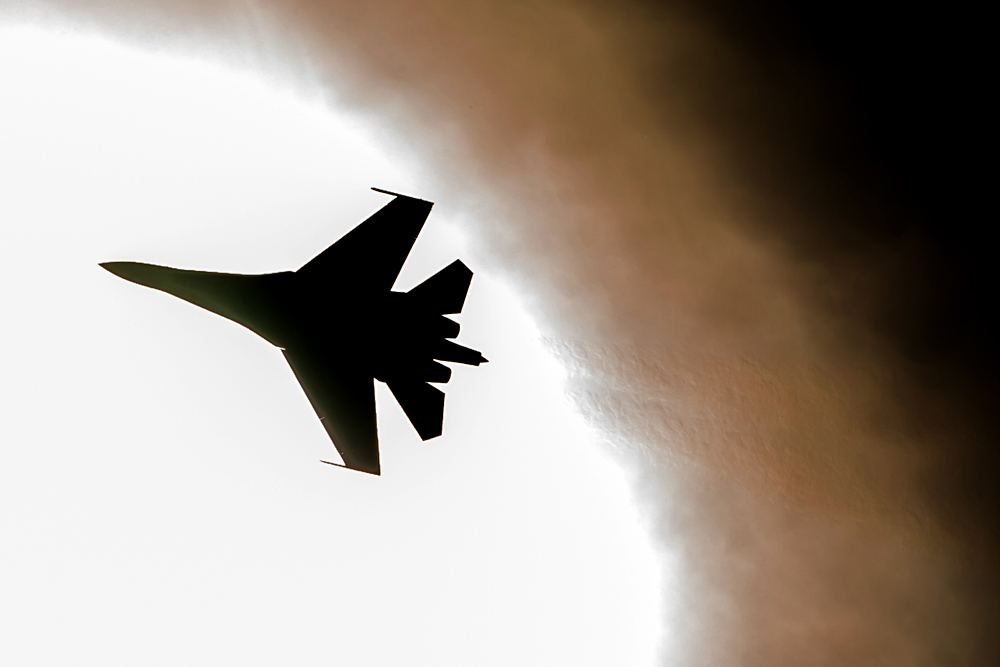 Russian Su-27 jet in Kubinka, outside Moscow.
Marina Lystseva/TASS
General Pyotr Deinekin, former chief of the Russian air force, talks about the latest incidents involving Russian warplanes and U.S. ships and aircraft.
Two incidents involving Russian aircraft have occurred in the Baltic Sea over the last week. First, two Russian Su-24 bombers flew close to the destroyer U.S.S. Donald Cook, and later a Su-27 jet intercepted an American RC-135 reconnaissance aircraft.
After the first incident, U.S. Secretary of State John Kerry said – citing the "rules of engagement" – that the Russian aircraft could have been shot down. After the second, the Pentagon spokesman said that the "unsafe and unprofessional actions" by the Russian pilot had the potential to "escalate tensions between the two countries."
A former commander-in-chief of the Soviet and Russian air forces, General Pyotr Deinekin, recalls the history of the mutual interception of Russian and U.S. aircraft and warships, and explains why he does not see anything new in recent episodes.
Could you name some of the most high-profile and controversial cases of Russian planes being intercepted by foreign ones, and vice versa, in the history of modern Russia and the USSR? And what was the reaction to them then and now?
Pyotr Deinekin: Our strategic airplanes such as the Tu-160 and Tu-95 perform their mandated tasks away from their native shores. And every time, our aircraft are accompanied during these air raids, wing to wing, by U.S. and NATO fighter jets.
But we never send notes to the U.S. State Department, despite the fact that, figuratively speaking, our crew are within arm's length of the American interceptor fighters.
When we are flying next to each other, we sometimes even exchange gestures of greeting. Because we fully understand what provocative actions may end in.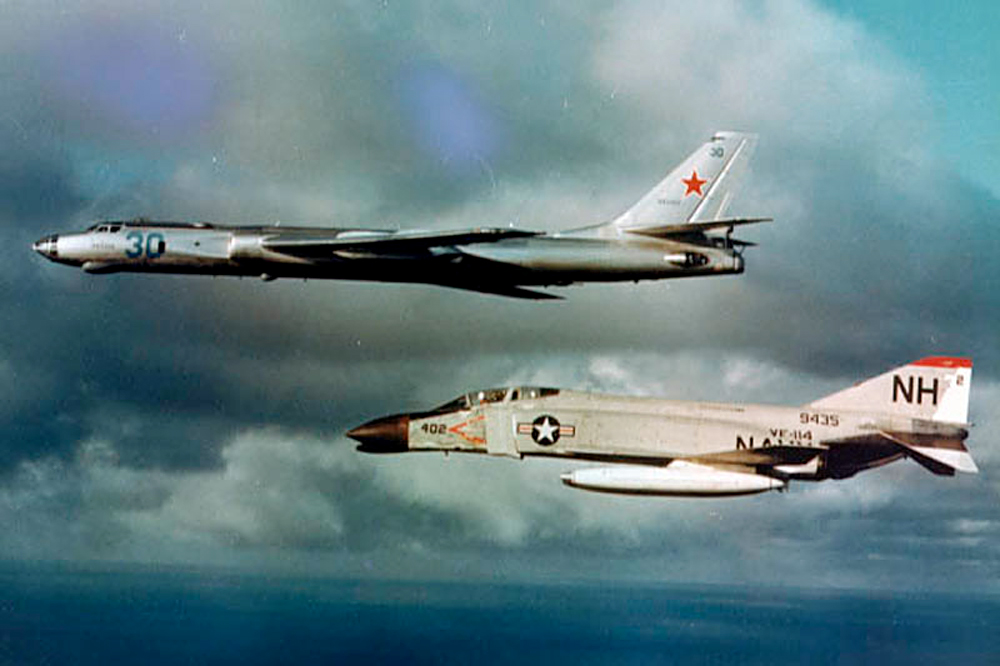 A U.S. Navy McDonnell F-4B Phantom II fighter of fighter squadron VF-114 Aardvarks intercepting a Soviet Tu-16 bomber. 1963. Source: U.S. Navy
However, there were incidents in the sky earlier, and they were caused by the American side. Once an F-4 Phantom fighter aircraft hit the right wing of a Northern Fleet Tu-16 aircraft with its fin. But even in the Cold War years, we did not raise this incident to the level of an international scandal.
The overflight of the Donald Cook destroyer and the interception of a RC-135 reconnaissance aircraft by a Russian Su-27 plane – this is a common occurrence in training flights by both sides.
If a U.S. aircraft violated Russian airspace, it would have been firmly instructed to land on one of our airfields, along with the intelligence collected during its special flight.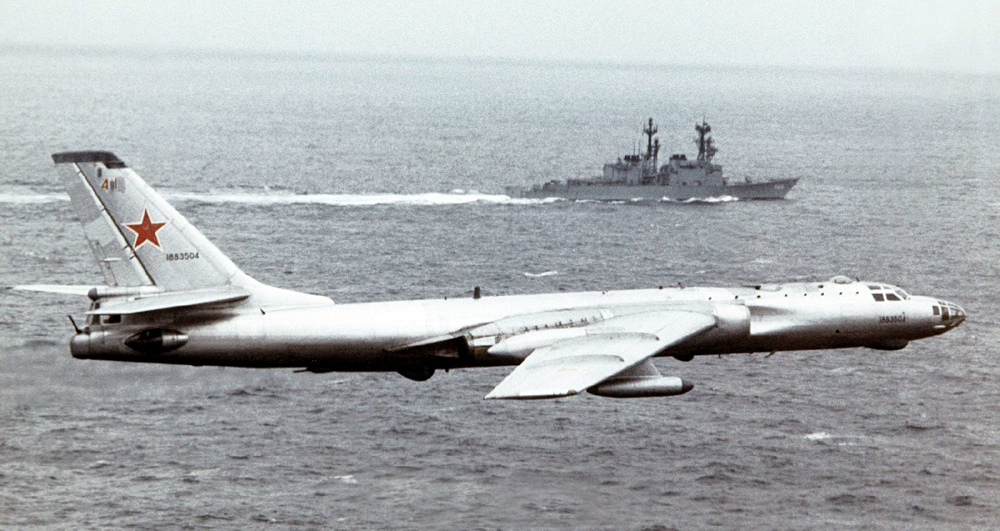 Soviet Tu-16 above the aircraft carrier U.S.S. Kitty Hawk. Source: Archive photo
But since it was carrying out a flight in international airspace, our pilot had the same international right as an American. And by the way, the "barrel roll" maneuver performed by our pilot near the RC-135 reconnaissance aircraft is like a greeting to our partners in the fight against international terrorism.
What about the incident with a Russian Tu-16 that crashed into the sea in 1968?
P.D.: Yes, there was such a tragic incident, when the Northern Fleet's aircraft crews were overflying American ships. Our plane collided with the surface of the water and crashed, but there was no flight regulation violation against an American ship, and our crew did not break any international flight rules.
But have there been incidents when Russian planes have had to catch Americans or the aircraft of other states?
P.D.: Of course there have. In 1961, we shot down a U.S. spy plane piloted by Gary Powers, who managed to get as far as Sverdlovsk [now Yekaterinburg].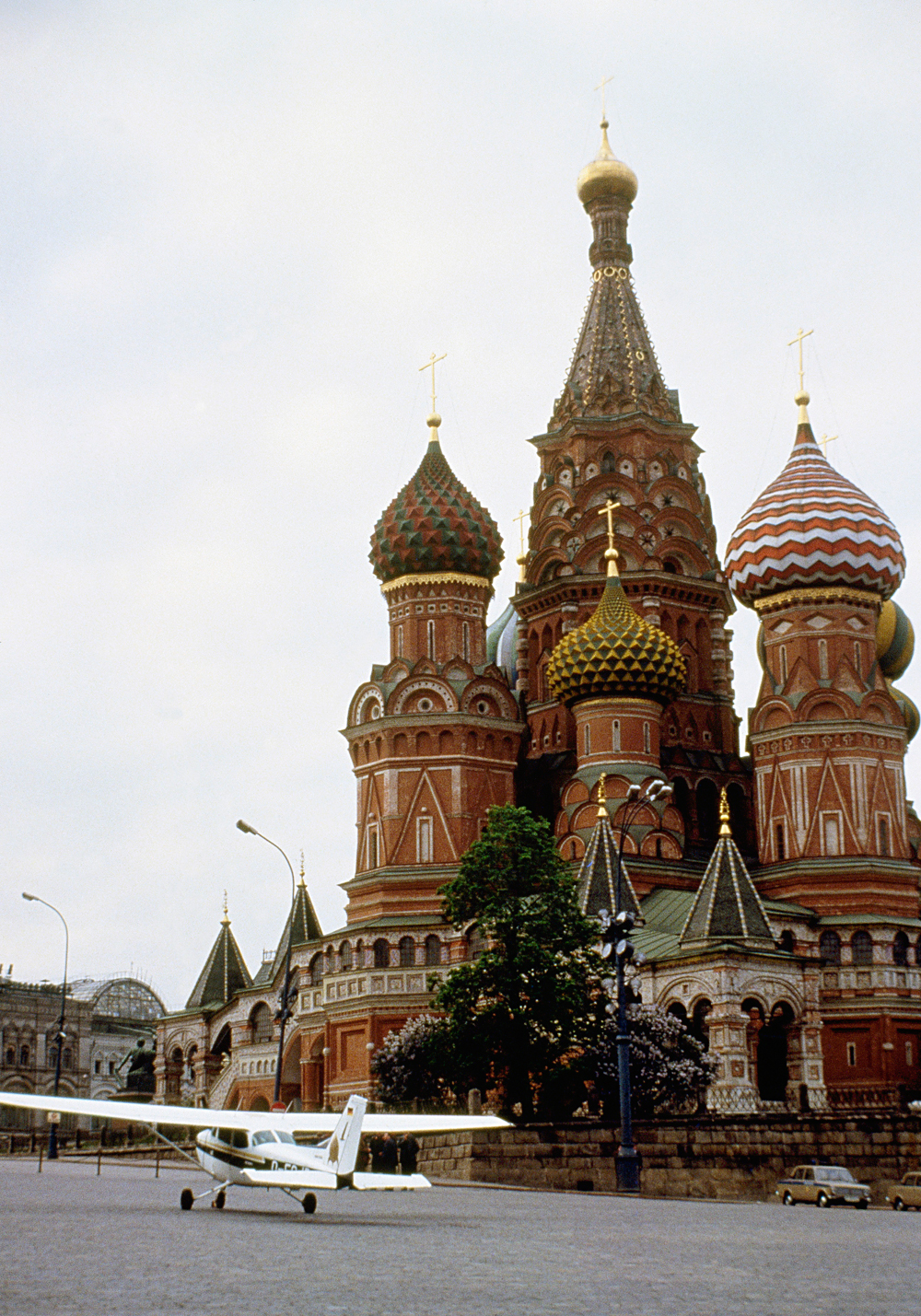 A single engine Cessna aircraft in Moscow's Red Square near St. Basil's Church after landing May 28, 1987. The pilot, Mathias Rust of West Germany, was later arrested. Source: AP
But when amateur pilot Mathias Rust violated Soviet airspace in a Cessna sport plane, it was decided not to shoot him down. So he flew to Red Square.
First published in Russian in Gazeta.ru
Subscribe to get the hand picked best stories every week
All rights reserved by Rossiyskaya Gazeta.