Russia to get first mass-produced T-14 Armata tanks by 2018, says maker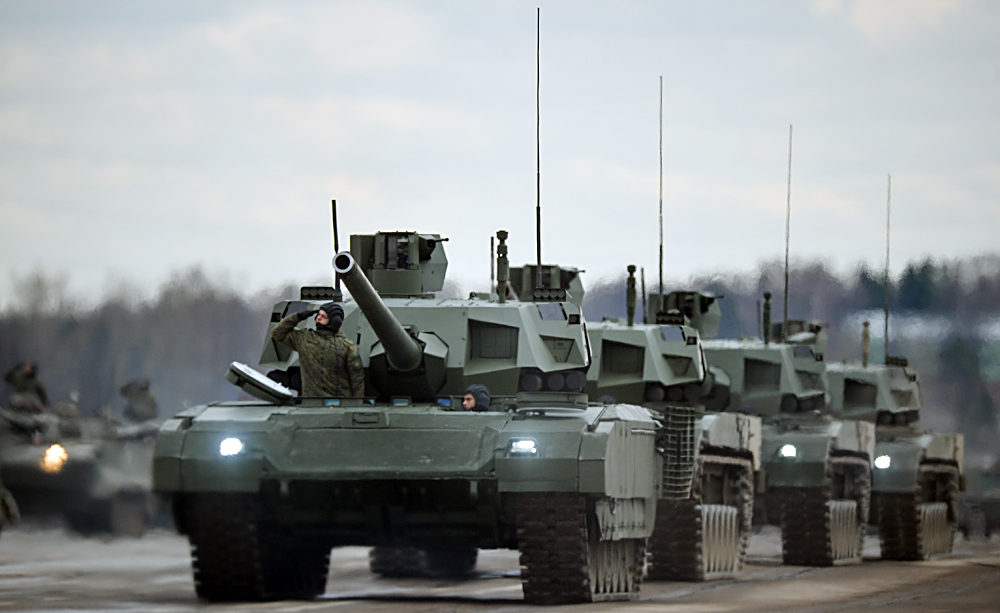 Armata tanks during the rehearsal of the military parade to mark the 71st Anniversary of the Victory in the Great Patriotic War, at the Alabino training ground, Moscow Region.
Vladimir Astapkovich/RIA Novosti
The manufacturing concern also plans to reduce the cost per tank by increasing the volume of orders.
Russia's armed forces will receive the first 100 mass-produced T-14 Armata tanks only in 2017-2018, the deputy director of the NPK Uralvagonzavod plant Vyacheslav Khalitov announced during an appearance on the radio station Ekho Moskvy (Echo of Moscow).
The manufacturer also announced the possibility of reducing the per vehicle cost of the newest tank "in batch volumes of 100-150 pieces, with streamlined production." Currently, the officially announced price of each T-14 Armata is about 250 million rubles (about $3.8 million).
The basic version of the T-14 tank is designed to use a 125 mm gun. However, according to the weapons manufacturer, this combat vehicle can be supplied with 152 mm cannon as well.
The T-14 tank is capable of shooting up to 10 rounds per minute, and can hit targets at a distance of 4.5 miles. For comparison, the American Abrams can fire only three rounds per minute, and has a range of just 2.9 miles.
In addition, each new Russian tank is equipped with its own radar system, which gives it specific advantages in terms of aiming and firing control. Thus, the T-14 can also hit aircraft and intercept rockets and missiles launched by an enemy.
All rights reserved by Rossiyskaya Gazeta.