Video: The new 'combat' T-34 tank that fits in the trunk of your car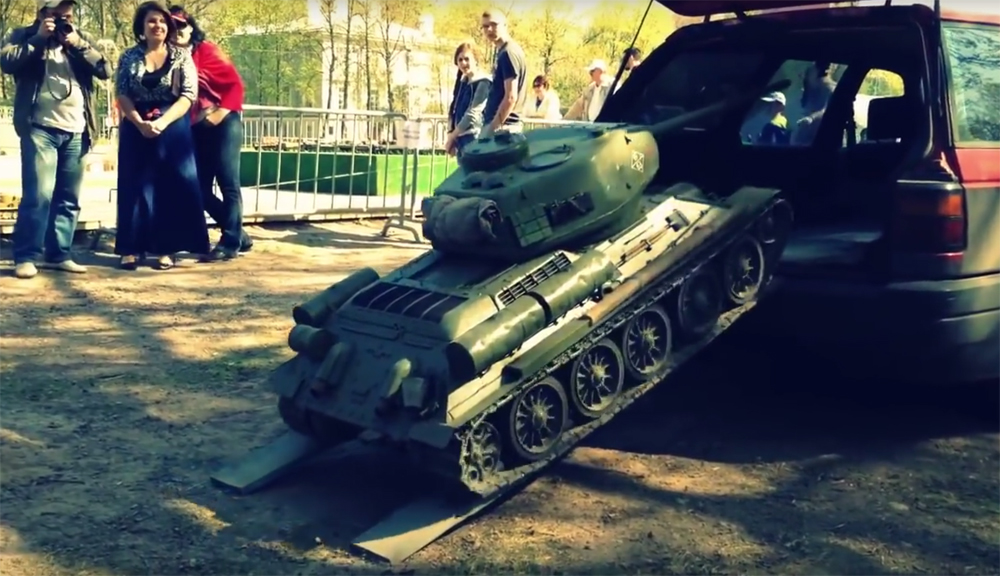 Don't leave home without it!
Video by YouTube
Russian tank specialists have created a compact version of the legendary T-34 tank from World War II.
It used to be that such models could only be seen during the May 9 Victory Day Parade on Red Square or in a museum.
Now the tank can be placed in the trunk of your car and showed off to your friends. It fully imitates the engine sound of the actual combat vehicle.
All rights reserved by Rossiyskaya Gazeta.