6 bizarre road incidents involving the Russian armed forces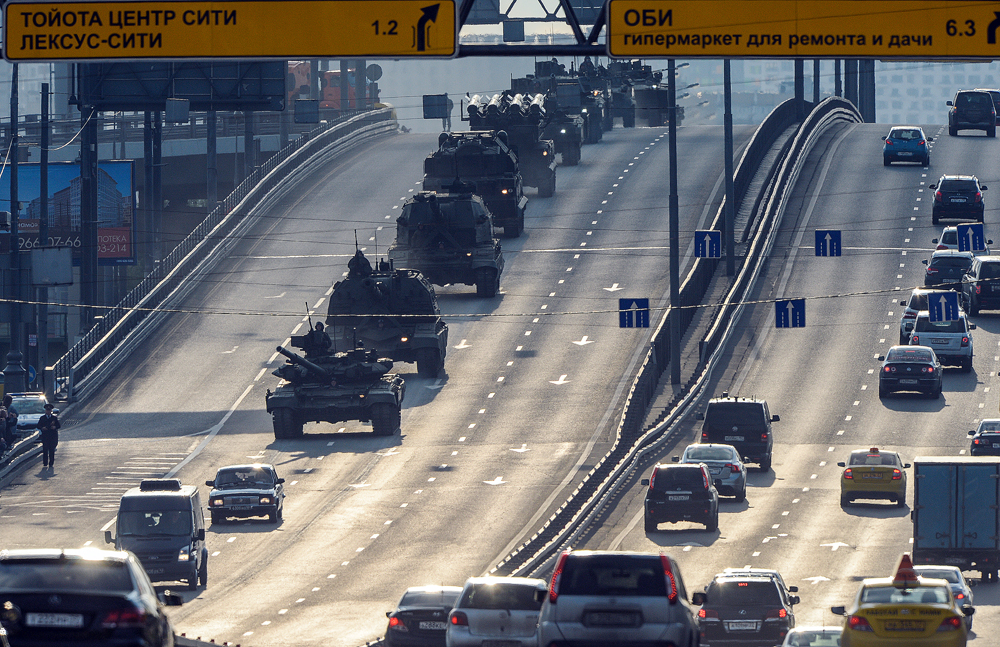 Military vehicles drive on Moscow streets before a night rehearsal of the Red Square parade marking the 71st anniversary of the Victory in the Great Patriotic War
Alexander Vilf / RIA Novosti
Accidents and incidents on Russian roads are not always something to get depressed about – especially when they involve the armed forces. RBTH presents a series of events that could have only occurred on Russian roads.
On June 2 a tank turned upside down in a Moscow suburb. Well, some might say this is really nothing exceptional, this being Russia and all. Several hours later an endless stream of photos of the event flooded social networks.
Most of the comments were based on the phrase, "This could only have happened in Russia."
However, odd incidents on the country's roads involving the armed forces are hardly out of the ordinary…
Tanks on the roads of Nizhny Tagil
The event recorded on a video camera in Nizhny Tagil (1,000 miles east of Moscow) on Jan. 27, 2013 could shock even the most worldly of Russians. Suddenly, out of nowhere, in the middle of the day a tank appears on the road and, driving like mad, cuts in front of a car! The car's driver was baffled for several seconds and wanted to see how the event would unfold. But apparently, nothing happened.
Sappers save truckers
The engineer corps not only demines fields in Syria with its machines but sometimes clears broken-down trucks from Russian roads. This clip comes from a video published on Dec. 30, 2014.
Bombers over the Rostov-on-Don-Volgograd highway
In Russia an Su-24 Air Force bomber can unexpectedly fly over your head right in the middle of the day. This occurred on Aug. 9, 2012.
Helicopters over drivers' heads
Mi-8 military transportation helicopters can not only fire unguided missiles at terrorists in Syria but also unexpectedly fly over your car during drills. The extract with this helicopter comes from a video published on Dec. 30, 2014.
Transporting airplanes for a museum
Museum exhibits can often be found passing along city streets. The video with this plane was published on Dec. 30, 2014.
Tanks heading for the village
On your way to a village you can easily come across the T-90, Russia's most modern tank, which will politely let you pass. This video with the T-90 was published on Dec. 30, 2014.
Subscribe to get the hand picked best stories every week
All rights reserved by Rossiyskaya Gazeta.