Commanders of Russia's Baltic Fleet fired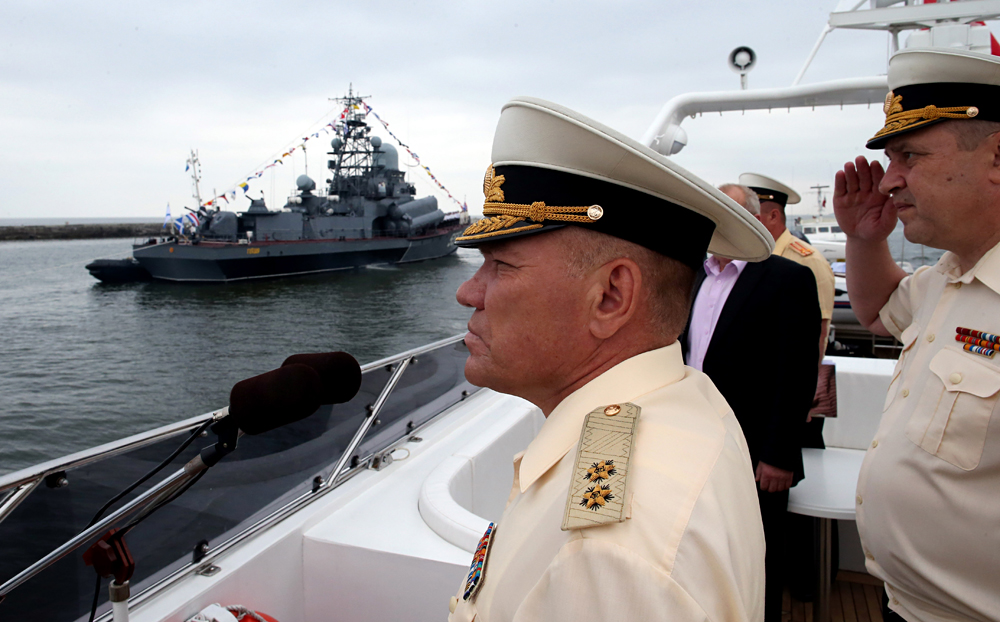 The Commander of the Baltic Fleet, Vice-Admiral Viktor Kravchuk, left, during the general rehearsal for a naval parade on RF Navy Day in Baltiysk.
Igor Zarembo/RIA Novosti
Russian Defense Minister Sergei Shoigu has dismissed Baltic Fleet Commander Viktor Kravchuk and other high-ranking officials following inspections in the region.
Russian Defense Minister and Army General Sergei Shoigu has fired Baltic Fleet Commander Viktor Kravchuk for having covered up the real state of affairs in the region, said the Defense Ministry's press office.
The inspection also resulted in the dismissal of several other high-ranking army officials.
The ministry says that the commanders were dismissed "because of serious omissions in the organization of combat preparation, of the forces' daily activity, a lack of measures to improve the life of the personnel, the neglect of subordinates, as well as the distortion of the real state of affairs in reports presented to the defense minister."
Shoigu ordered the immediate development of a plan to solve all the problems, to be followed by another inspection of the Baltic Fleet by the end of the year.
What could the commanders have been fired for?
Some observers believe that the defense ministry's accusations are hiding something else, such as the exposure of corruption schemes or the failure to meet deadlines concerning the introduction of the fleet's new key combat vessels and to implement repair work on military units.
Former Commander of the Baltic Fleet and Deputy Chief Commander of the Russian Fleet Igor Kasatonov said that Russia places rigid demands on its military command and often "heads start to roll" for the careless implementation of official obligations.
"The person did not do his job. I will not say why he was dismissed. I didn't work in the commission and did not catch him in the act. No one in Russia will ever announce publicly the precise reasons why an army official has beenfired," added Kasatonov.
In his words, the issue of personnel is a pressing one: "Everything concerns the level of preparation. We don't have the Soviet school of preparing officers for the fleet and there will be other high-profile dismissals in the future," he said.
Subscribe to get the hand picked best stories every week
All rights reserved by Rossiyskaya Gazeta.