Russia to deliver S-400 antiaircraft missile system to Crimea in August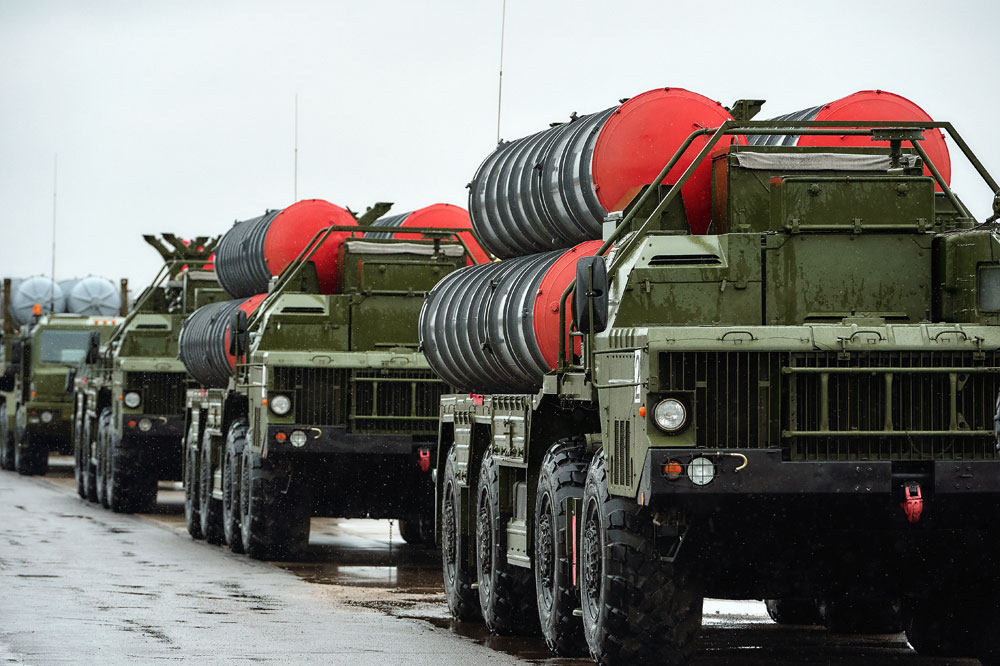 Triumf S-400 anti air missile systems of the motorized column of the Western Military District seen here as they practice for the parade marking the 71st anniversary of the victory in the Great Patriotic War, May 2016.
Alexei Danichev / RIA Novosti
The S-400 can engage targets at a distance of 250 miles
A new regiment set of the S-400 Triumf antiaircraft missile system will be delivered to Crimea in August after trials, Chief of Staff, Deputy Commander of the 18th Air Defense Missile Regiment within the 31st Air Defense Division Lieutenant-Colonel Yevgeny Oleinikov said on July 15.
"Upon completion of initial live-firing exercises on the ground of the Air Defense Research and Testing Center of the 4th State Central Combined Arms Practice Range in August 2016, the missile system is set to be loaded for dispatch to its permanent location ... the city of Feodosiya," Oleinikov said on Single Military Output Acceptance Day.
The regiment set of the S-400 Triumf surface-to-air missile system has been manufactured and delivered by Almaz-Antey Group under state defense order for arming the 18th air defense missile regiment, he said.
"The regiment's personnel have successfully undergone training at the educational center of air defense missile forces of the Air Defense Military Academy in the city of Gatchina," Oleinikov said.
The S-400 Triumf is the newest long-range antiaircraft missile system that went into service in 2007.
It is designed to destroy aircraft, cruise and ballistic missiles, including medium-range missiles, and can also be used against ground objectives.
The S-400 can engage targets at a distance of 400 km (250 miles) and at an altitude of up to 30 km (18 miles).
Source: Tass.com
All rights reserved by Rossiyskaya Gazeta.