Russia to supply BTR-80 armored personnel carriers for UN peacekeepers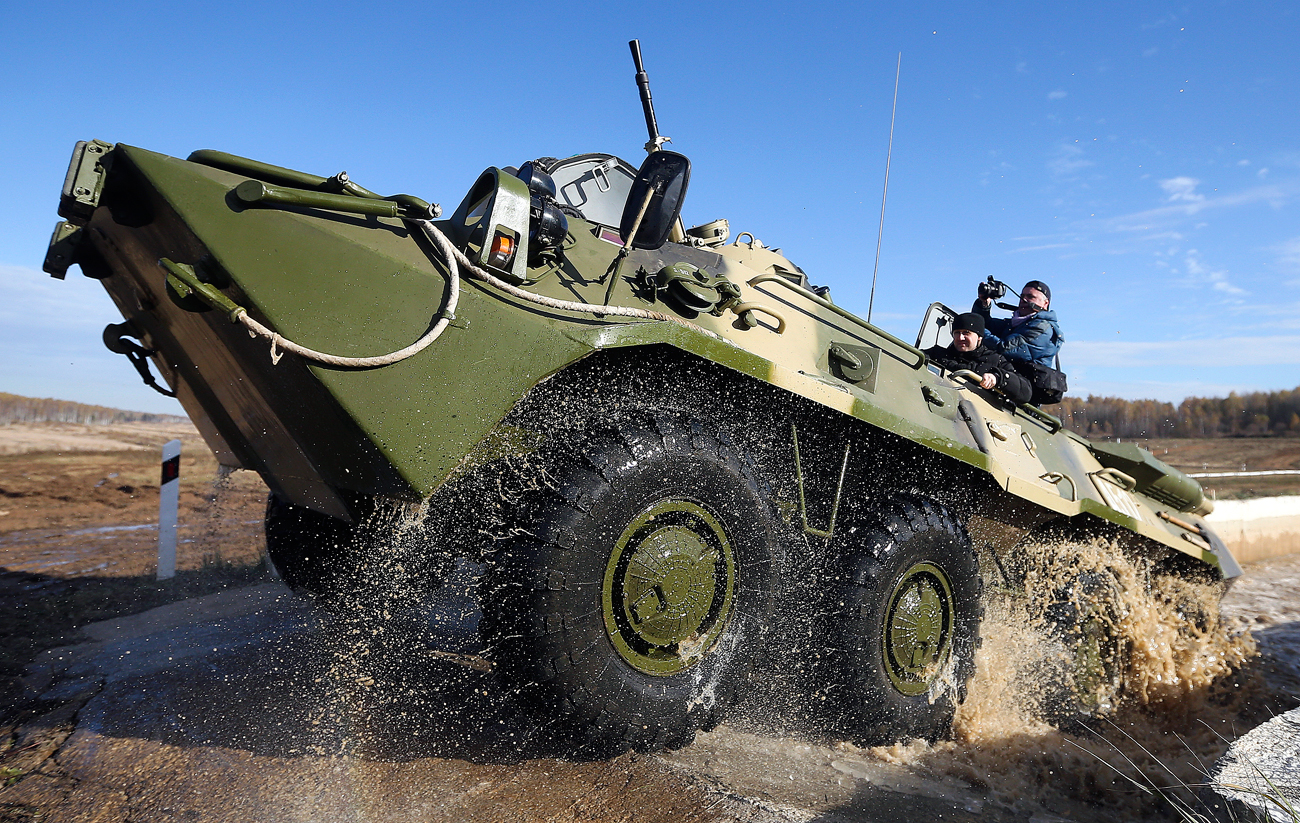 A BTR-80 Russian amphibious armoured personnel carrier.
Sergei Bobylev / TASS
The number of the vehicles not disclosed
Russia's Military Industrial Company (MIC) will supply overseas a batch of the BTR-80 armored personnel carriers for the UN peacekeepers, the company spokesman Sergei Suvorov told TASS on July 27.
"The UN peacekeepers have ordered a batch of the BTR-80 APCs", Suvorov said.
The official did not specify what country is the customer of the military equipment for the UN peacekeeping force. He also declined to specify the number of the vehicles to be supplied and the delivery timeframe.
Video by TASS / YouTube
In February, Russia passed a batch of small arms and ammunition to the Fiji peacekeepers. The arms were supplied for the Fijian mechanized infantry battalion deployed in the Golan Heights.
The United Nations has no permanent international contingent. The troops that are part of the peacekeeping force are voluntarily provided by the countries - members of the Organization.
Russia's Military Industrial Company LLC, along with its subsidiaries, engages in the development, manufacture, modernization, and disposal of armored and motor vehicles and their components for governmental agencies. It develops and makes armored personnel carriers, multipurpose and lightly armored vehicles, and special vehicles for security and law enforcement purposes; and other military, commercial, and dual-use products. The company also manufactures armored hulls for various types of armored vehicles, motor vehicles, air defense systems and modules, and up-armor domestic and foreign-made vehicles. It exports its products to Latin American and African nations, as well as various countries in the Middle East and Southeast Asia. The company was founded in 2006 and is based in Moscow, Russian Federation.
Source: Tass.com
All rights reserved by Rossiyskaya Gazeta.