Why does Russia need a military base in Iran?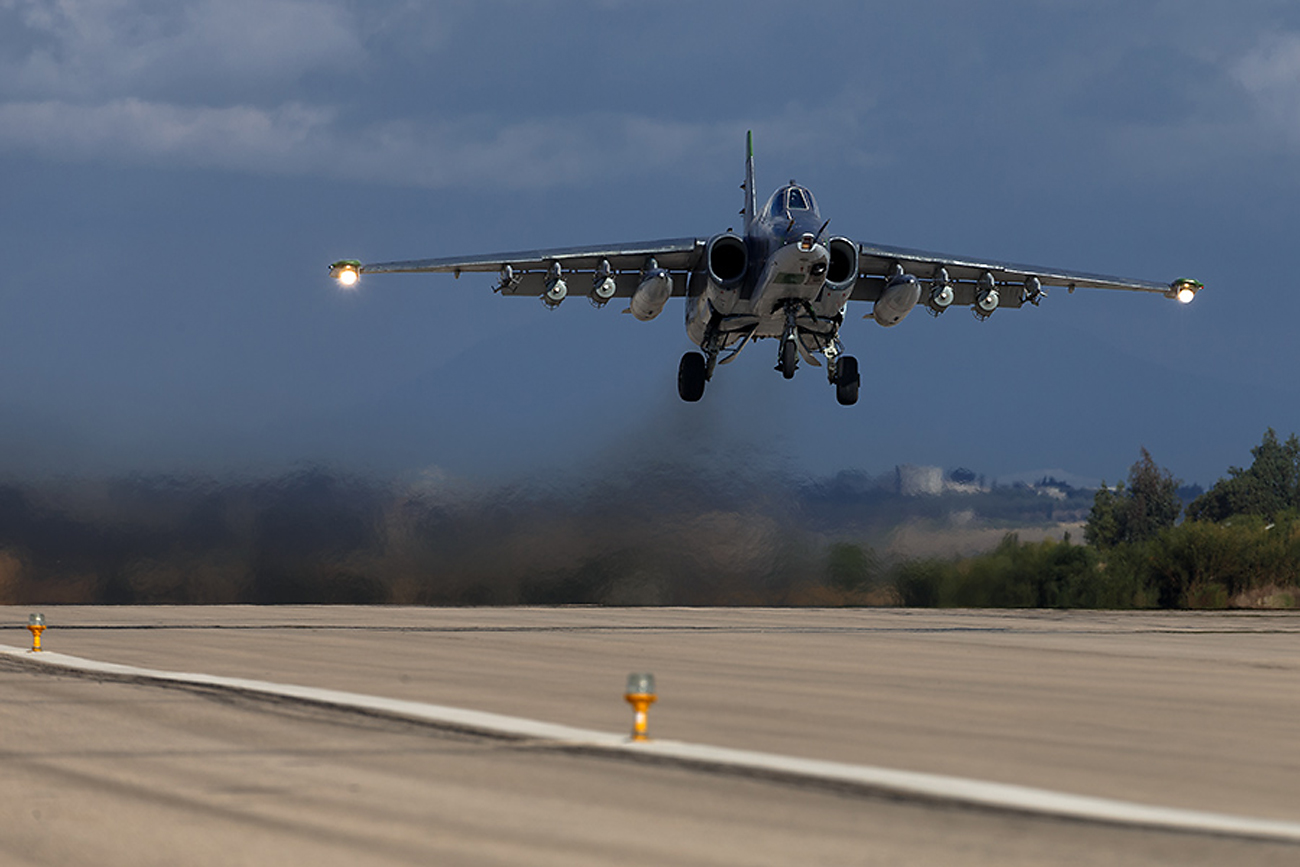 Russian bombers destroyed over 150 militants in Syria during combat missions in the Deir ez-Zor Province on Aug. 17.
Mil.ru
Russian long-distance and tactical bombers have been deployed to the Hamadan air base in Iran. Military experts say that this move is motivated by economic reasons and the necessity to change the course of the battle for Aleppo in Syria.
A group of Russian long-distance and tactical bombers has been sent to Iran's Hamadan air base following an agreement between Tehran and Moscow that allows the Russian air force to use the airfield to fly missions to Syria.
The six Tu-22M3 and four Su-34 bombers, which arrived at the base on Aug. 16, are currently taking turns to operate in the north-eastern areas of Syria. On Aug. 17, during combat missions in the Deir ez-Zor Province, the group destroyed an ISIS command post, reportedly killing more than 150 militants.
Why does Russia need a base in Hamadan?
Initially the Tu-22M3 long-distance bombers were taking off from the Mozdok airport in North Ossetia (1,070 miles south of Moscow). They flew over the Caspian Sea to Iran, Iraq and back. In total, each flight covered about 3,000 miles. With the fuel tanks full each Tu-22M3's arsenal was only one-third loaded, meaning that it carried from six to eight tons of warheads.
According to the Russian Defense Ministry, it was necessary to relocate the planes to the combat zone and increase the effectiveness of mission flights.
"We have increased the effectiveness of the long-distance flights at least threefold. Now each Tu-22M3 bomber carries about 20 tons of warheads and receives four-five targets for each flight," explained Leonid Ivashov, a retired colonel-general and president of the Moscow-based International Center for Geopolitical Analysis.
According to Ivashov, the Khmeimim air base in Syria, which is currently being used by the tactical aviation of the Russian air force, does not suit the Tu-22M3. Its runway is too short and there is a lack of necessary infrastructure. Consequently, Russia asked Iran if it could deploy its planes at an Iranian base.
Hamadan is not a Russian military base in the typical understanding of the word, as Ruslan Pukhov, director of the Moscow Center for Strategy and Technology Analysis, explained.
"The term 'base' can include various meanings. It can be a full-fledged military town or dozens of combat planes with military personnel servicing them. Hamadan is not Khmeimim 2," said Pukhov.
Retaking Aleppo
Ilya Kramnik, a military observer from the Lenta.ru news website, believes that the deployment of Russian bombers in Iran will significantly change the alignment of forces in the fight against terrorism.
"Sending the Tu-22M3s and Su-34s to Iran does not mean the return of Russian troops to the Middle East. This is a tactical move and qualitative reinforcement of Russian aerospace forces while preserving the number of planes participating in the operation," said Kramnik.
In his words, today Russia's main aim is to have the government troops obtain victory in Aleppo, a task that is being made more difficult by attempts by ISIS units to "reverse the course of battle" by using suicide bombers, who put "heavy moral-psychological pressure" on the Syrian troops.
"It's one thing to stop a military vehicle carrying infantrymen who want to live, it's another thing when an armored vehicle is charging at you with dozens of kilograms of explosives and a driver who intends to kill himself and everyone else," he said.
He added that now the Russian air force is faced with the challenge of destroying a camp that prepares suicide bombers, something that will help the Syrian government army change the course of battle for one of the key cities in Syria.
Military and political dividends
According to Ruslan Pukhov, Moscow and Tehran are changing from the pragmatic business model of "armament supplier-buyer" to military cooperation. For now, however, it is too early to speak about a full-fledged convergence of the two countries – only about increased cooperation in the war against Islamist militants.
"Today it is easier to count the neighbors with whom Russia doesn't have problems than with whom it does. And now we can see that with Iran, Russia is at peace not only in words but also in reality," said Pukhov.
He noted that the aim of the Russian operation in Syria was not only to support the government of Syrian leader Bashar al-Assad and to fight terrorism, but also to get out of the political and diplomatic isolation in which the country found itself after the Ukrainian crisis.
"Basically, we forced our Western partners to sit down at a table and solve the Middle East issue together. Hamadan is another signal that Russia does not intend to renounce its interests," said Pukhov.
Subscribe to get the hand picked best stories every week
All rights reserved by Rossiyskaya Gazeta.