Watch footage of the Sukhoi PAK FA – Russia's 5th-generation fighter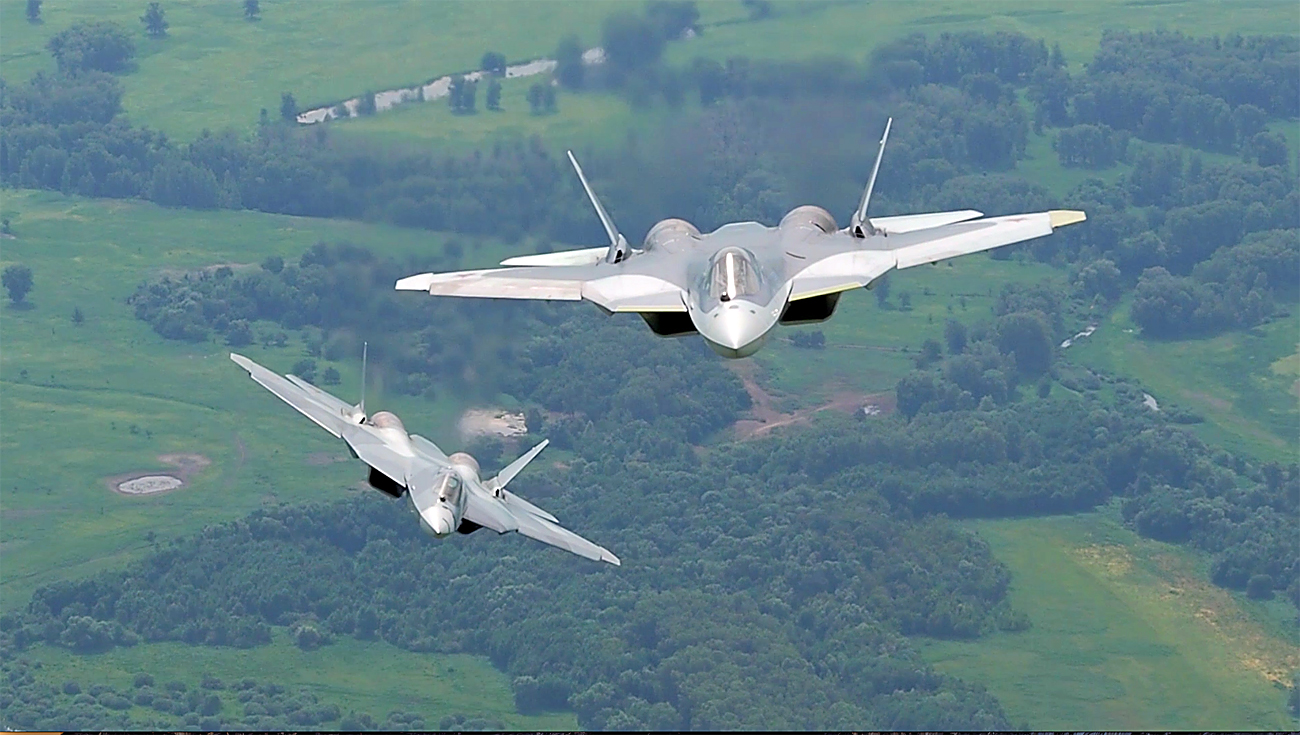 T-50 aircraft fly over the stunning landscapes of the Astrakhan region.
Source: Pavel Novikov for the Russian Defense Ministry
Sukhoi PAK FA (T-50) is Russia's first fifth generation fighter aircraft. Its main rivals are the U.S.'s F-35 and F-22 and China's Chengdu J-20 and Shenyang J-31. A T-50 aircraft costs about $50 million.
Russian Defense Ministry officials say six T-50 aircraft are undergoing tests. The aircraft will most likely be inducted into the Russian Aerospace Forces in 2017.
In May 2016 Russian Aerospace Forces Commander-in-Chief Viktor Bondarev told reporters that the T-50 is "indeed a wonderful machine." He said, "Its piloting, navigational and other characteristics enable it to detect other aircraft from a very long distance… it is unequalled in this. We have something to be proud of, and we are glad that such a machine is coming to us."
The PAK FA project uses already established technologies from the MiG 1.44 and Su-47. The fifth generation fighter aircraft got its engine from the former and acquired technology for the manufacturing of composite parts from the latter.
Many components of the new fighter were created during the course of the modernization of the Su-27, which in its latest modifications – the Su-30SM and Su-35S – approached fifth generation capabilities.
In the early 2020s, the PAK FA could get a photonics-based radar system using active radio-optical phased array technology (known by its Russian acronym ROFAR). It should be able to view stealth aircraft at distances beyond the range of air-to-air missiles.
@Pavel Novikov filmed the video for the Russian Defense Ministry, and was kind enough to share it with us.
All rights reserved by Rossiyskaya Gazeta.