Russia could get hypersonic weapons by early 2020s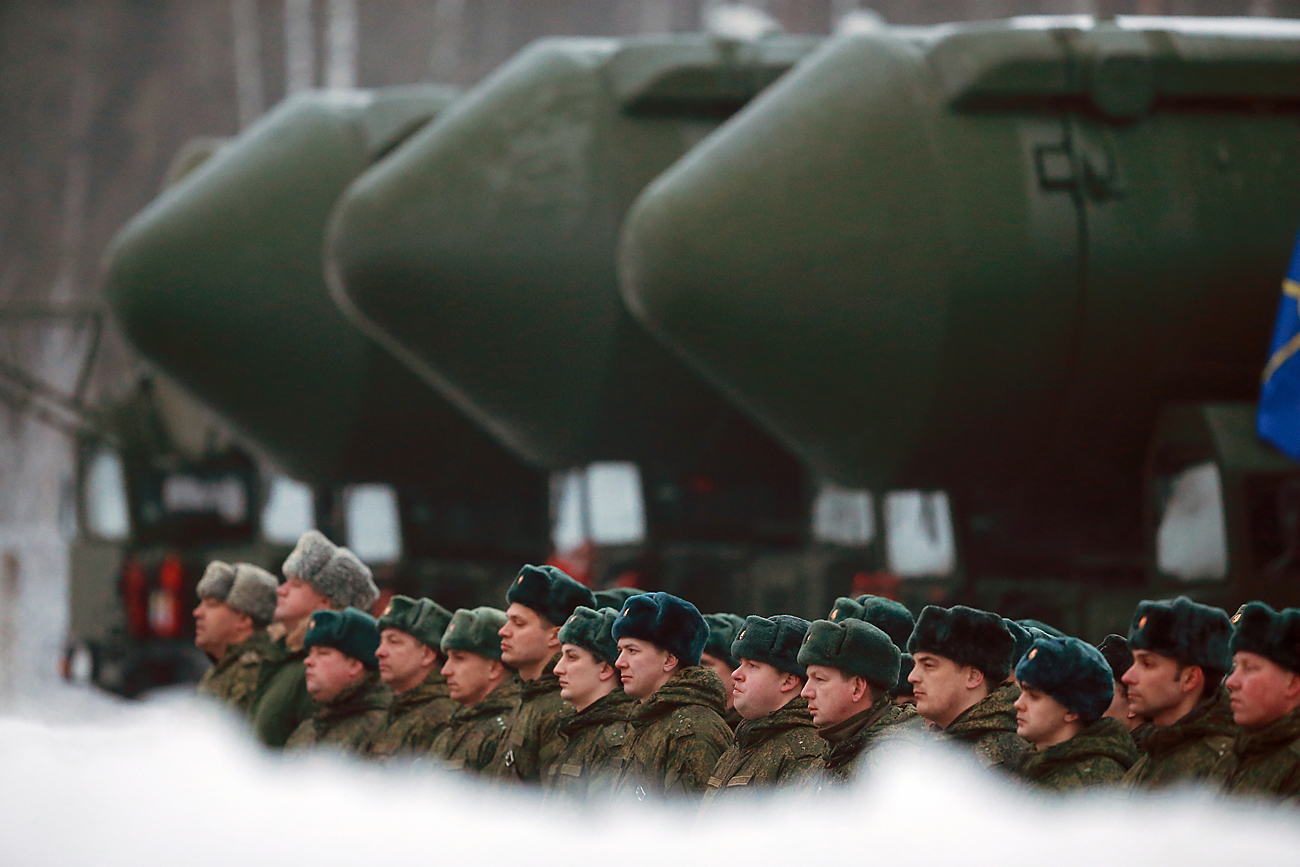 RS-24 Yars mobile intercontinental ballistic missile systems of the Teikovo missile division, Ivanovo Region, February 2016.
Vladimir Smirnov/TASS
Russian missiles will be able to develop speeds of almost 4,000 mph by the 2020s. The new technology is based on the systems used in the warheads of the Yars and Rubezh strategic missiles.
Russia's Tactical Missiles Corporation hopes to create a weapon that would be able to hit targets at hypersonic speeds by the early 2020s, according to a statement by the corporation's general director Boris Obnosov.
The corporation is now working on this project together with scientists from the Russian Academy of Sciences and the Advanced Research Foundation under the Military-Industrial Commission in a bid to produce a missile capable of reaching Mach 5, or around 3,800 miles per hour – five times the speed of sound.
Progress so far
Viktor Litovkin, a military expert for the TASS news agency, told RBTH that some elements of Russian missile systems can already develop hypersonic speeds as they approach their targets.
"These are warheads of the Yars and Rubezh long-range missile systems, which in the final stretch of their flight start maneuvering at a hypersonic speed to overcome the enemy's missile defense system. The warhead of the Iskander-M short-range missile has the same capability too," Litovkin explained.
Having said that, he continued, at present Russia does not have a missile that can maintain a hypersonic speed throughout its flight.
Key difficulties
According to an RBTH source in the defense industry, the main difficulties in creating the new weapons lie not only in developing an engine that would be able to work at a hypersonic speed for a long time but also in the missile's control systems.
"At a speed of Mach 5, a cloud of plasma develops around the object that does not let radio beams through. That is why if the missile deviates from its trajectory or there are any other problems during the flight, operators are yet unable to rectify the situation remotely," the source explained.
He went on to add that the technical basis for (and research into) hypersonic weapons dates back to Soviet times. However, after the breakup of the USSR all research was abandoned in the 1990s and money for developing the new weapon only began to be allocated relatively recently.
The biggest progress in the development of hypersonic weapons has been made by the Americans.
"The U.S. has created the Х-51 Waverider spacecraft, which managed to maintain a speed of 6,250 kilometers per hour [3,883 mph] for four minutes. However, those were one-off tests, without a warhead, a guidance system, etc. How the rocket will behave in full gear is still a question," said the analyst.
Subscribe to get the hand picked best stories every week
All rights reserved by Rossiyskaya Gazeta.