Psychologists find Russian army service great way to beat gadget addiction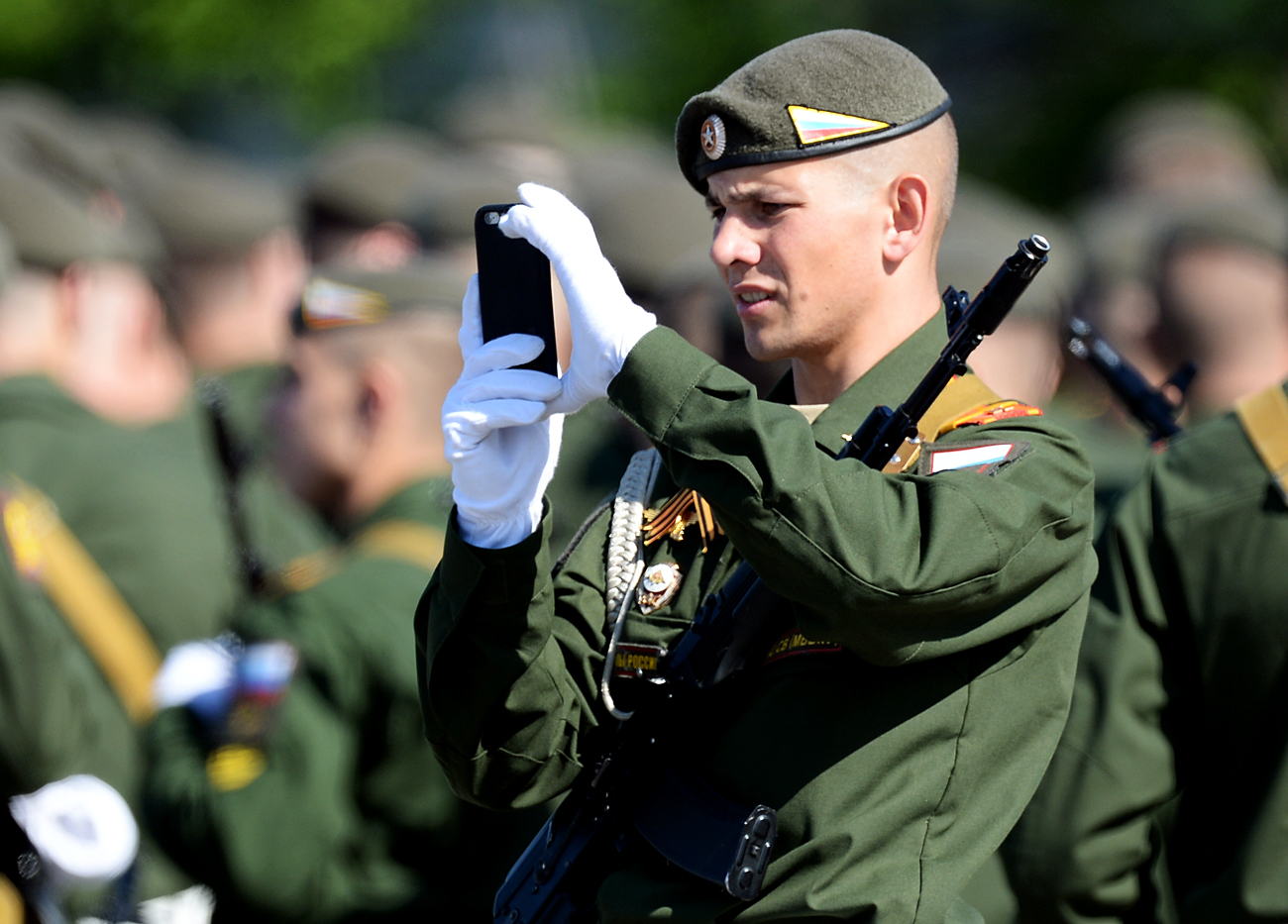 Member of a parade crew ahead of the military parade on Moscow's Red Square to mark the 71st anniversary of Victory in the 1941-1945 Great Patriotic War.
Iliya Pitalev/RIA Novosti
More than 2,000 servicemen took part in the survey
Russia's military psychologists have found out that serving in the army helps conscripts to get over their addiction to gadgets and nomophobia, or the fear of being out of mobile phone contact.
Psychologists in Russia's Central Military District have carried out a study among recruits who are leaving military service this autumn, a spokesman for the district said on Oct. 4. More than 2,000 servicemen took part in the survey.
"Among the most positive impressions of the service, the young men listed the opportunity to improve one's physical strength, learn how to use new types of weapons and military equipment, to take part in exercises and get rid of nomophobia and gadget addiction," spokesman Yaroslav Roschupkin stated.
The Central Military District forces are situated throughout 29 Russian regions, including Russian military bases located in Kyrgyzstan and Tajikistan and also units deployed to Kazakhstan.
Source: TASS
All rights reserved by Rossiyskaya Gazeta.