Andrei Serdyukov appointed new Russian Airborne Troops commander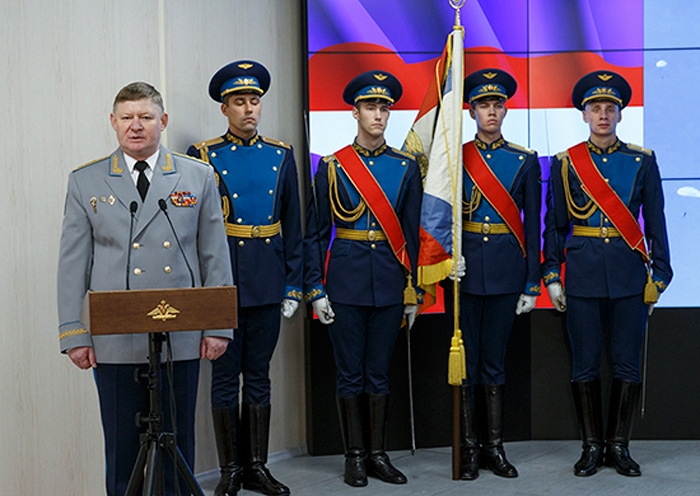 Colonel General Andrei Serdyukov.
Mil.ru
Serdyukov was the commander of 12th reserve of Southern Military District
Russian Defense Minister, General of the Army Sergei Shoigu, presented a standard to new Russian Airborne Troops commander, Colonel General Andrei Serdyukov, on Oct. 10 and introduced him to the personnel.
"Under a presidential decree of Oct. 4, Colonel General Serdyukov was appointed the commander of the Airborne Troops. He is a competent commander and a skilled organizer. He got the experience of service in the Far Eastern, Southern and Western regions occupying all command and staff positions - from the commander of a reconnaissance platoon to the commander of 12th reserve of the Southern Military District," the minister said.
According to Shoigu, the unit under Serdyukov's command successfully fulfilled important tasks in the south-western strategic direction invariably demonstrating good results during exercises and snap checks.
"I think Colonel General Serdyukov's comprehensive knowledge and strong professional skills will be of great help in tackling important issues to maintain the combat readiness of the airborne troops at the required level," Shoigu said.
For his part, Serdyukov said that the high level of training of the Russian Airborne Troops achieved under the command of Colonel-General Vladimir Shamanov is the starting point in his work.
"I am aware of all problems and difficulties and am prepared to work on them," Serdyukov said. "I consider a high level of professionalism, efficiency and consistency in the work to achieve good results to be a priority in my activities. I will make every effort to justify the confidence placed in me and will seek to use my knowledge and experience for further development of the troops."
Source: TASS
All rights reserved by Rossiyskaya Gazeta.