New Russian 'intelligent' explosive shells will destroy enemy drones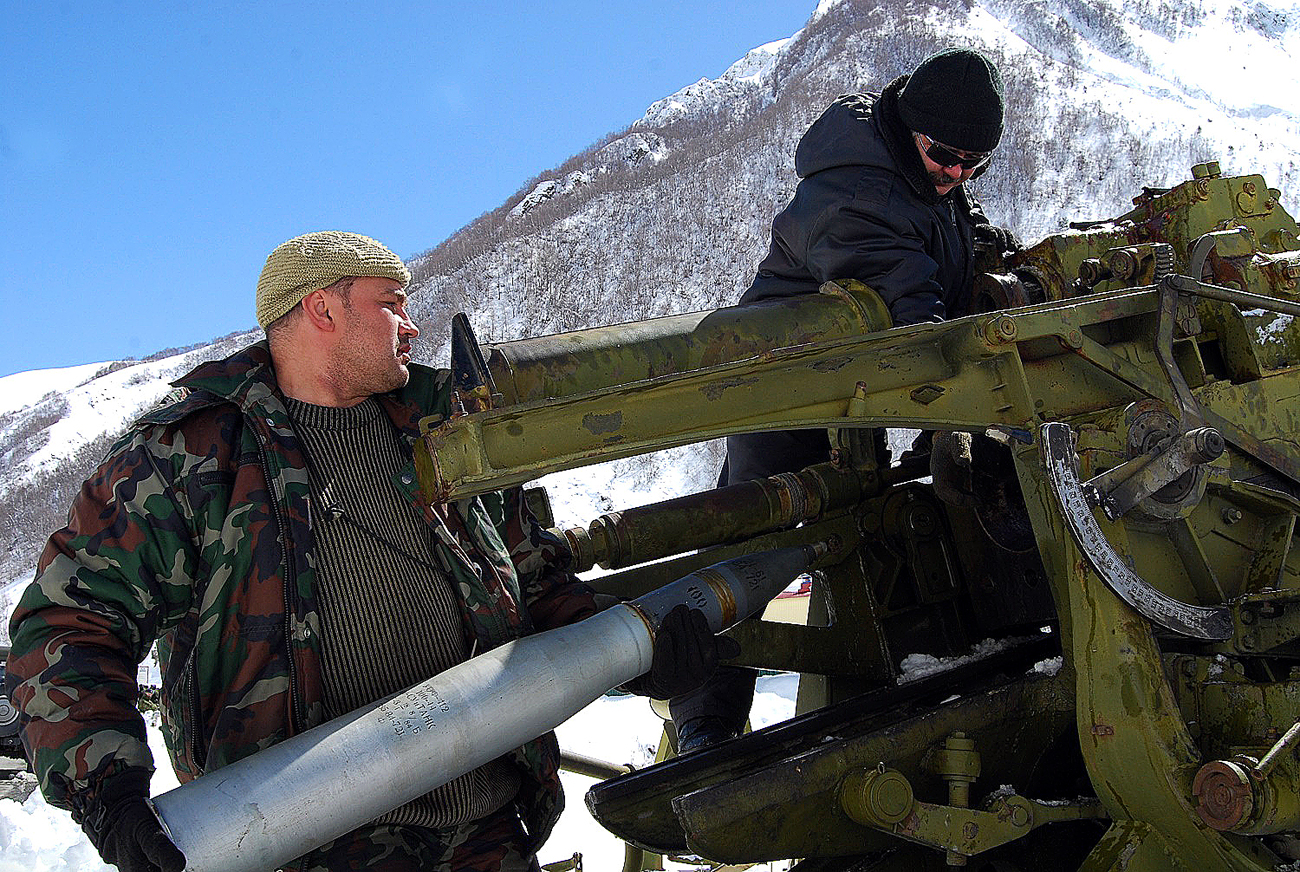 The new munition will be adopted by the military by 2020.
Vladimir Ivanov / RIA Novosti
Russian designers are working on shrapnel with an intellectual explosive system. According to the military, it will create a "cloud of metal" that will destroy the enemy's small flying scouts with one shot.
The Russian Defense Ministry has begun the testing of new small-caliber artillery shells capable of "intelligent" explosions in the air, reports the Izvestiya news daily.
According to the developers, the cartridges will explode on the approach to the target and will be able to easily destroy objects as small as several tens of centimeters in diameter.
"The munition will be equipped with an intelligent remote detonation system – a small fuse inside the cartridge, whose explosion time will be set by a computer, depending on the distance to the target," a source in the military-industrial complex told RBTH.
As a result, fragments will form a "metal cloud," similar to shrapnel, which can destroy mechanized infantry units' tactical drones during close reconnaissance missions.
"To shoot down such a device with an anti-aircraft missile is expensive; to gun it down from an assault rifle is difficult, since the target quickly maneuvers in the air," Vadim Kozyulin, a professor of the Academy of Military Science, told RBTH. "But now an armored vehicle can fire just one volley, and the drone is gone."
Initially, the new munitions will be received by Armata platform-based infantry fighting vehicles and Boomerang armored personnel carriers, which use 57-mm AU-220M Baikal systems. After that, the developers plan to create 30-mm munitions for the Russian army's older armored vehicles – all modifications of the BMP-2, BMP-3 and BTR-82.
The source in the military-industrial complex told RBTH that the new munition will be adopted by the military by 2020. This will allow the automated module of the latest armored vehicles to choose different types of charges while firing. Now they can use both shells to destroy lightly armored vehicles and the new "shrapnel" for air targets.
Subscribe to get the hand picked best stories every week
All rights reserved by Rossiyskaya Gazeta.