Russian and Egyptian paratroopers storm house as part of military exercise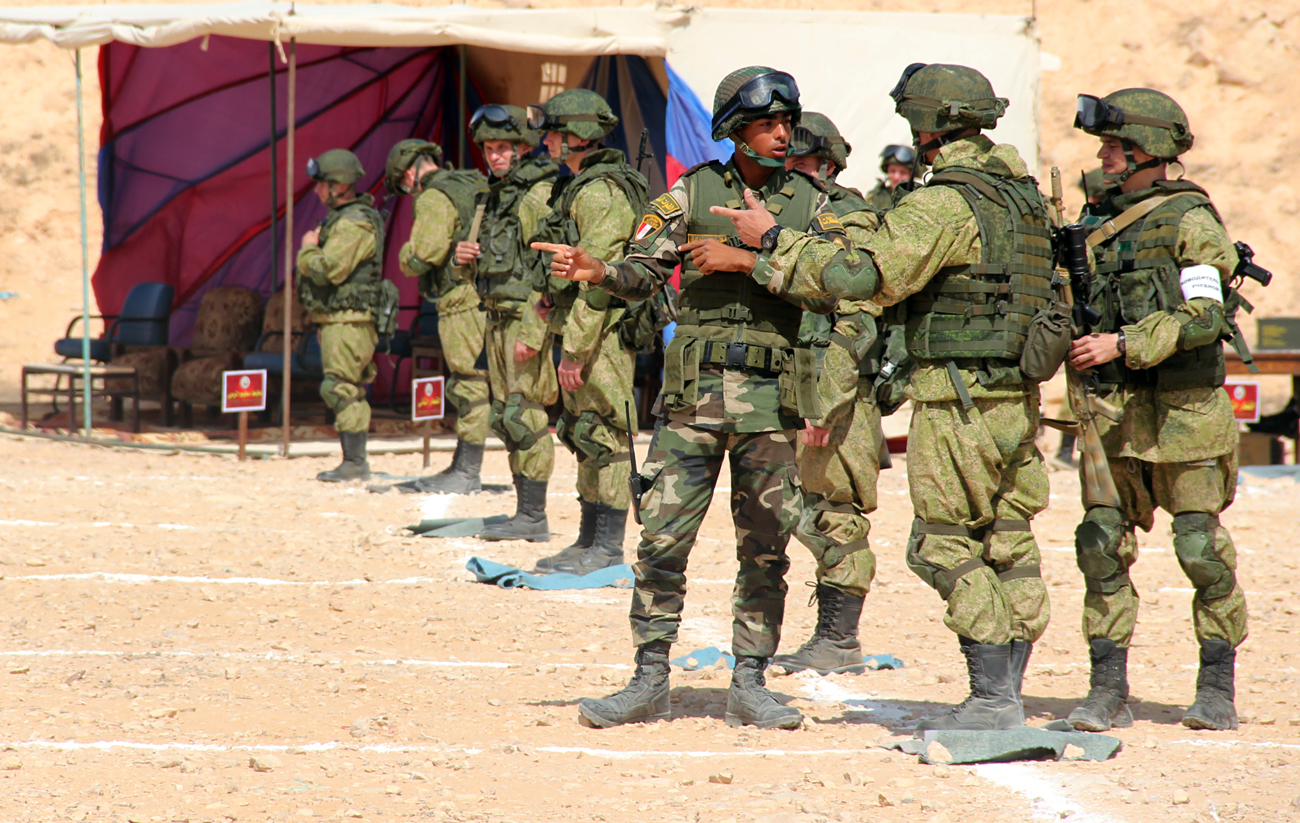 Firearms training with exchange of weapons during the 2016 Friendship Protectors Russia-Egyptian anti-terrorist exercise.
Andrey Chapligin/RIA Novosti
Divisions of Russian and Egyptian paratroopers have taken a masterclass in raiding buildings in an Egyptian village as part of joint military training exercises.
Battalions from the Russian and Egyptian parachute corps have been working together in an exercise to capture and liberate buildings from terrorists in a village in Egypt as part of the first Russo-Egyptian military training deal, dubbed "Defending Friendship in 2016."
These exercises are taking place at Alam El-Khadem, not far from Alexandria, from Oct. 15-26. Roughly 500 soldiers are taking part in the manoeuvers.
According to the Russian Ministry of Defense, the military exercises are being observed by representatives from more than 30 countries.
All rights reserved by Rossiyskaya Gazeta.