J-20 aircraft demonstrates Chinese technologic prowess – experts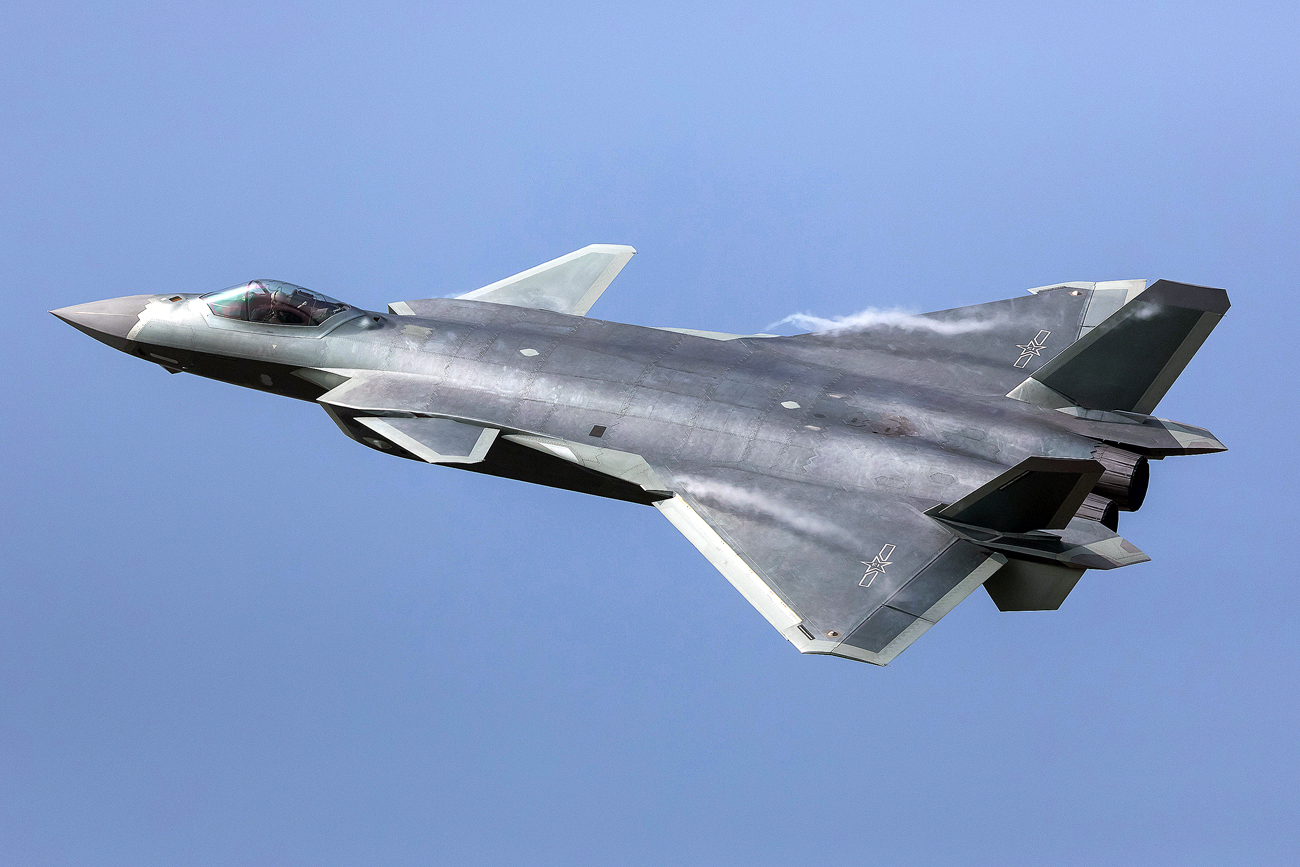 The J-20 fighter aircraft, produced by Chengdu Aerospace Corporation, flies during the 11th China International Aviation & Aerospace Exhibition at Zhuhai Airshow Center on November 1, 2016 in Zhuhai, Guangdong Province of China.
Getty Images
The Chengdu J-20 Black Eagle, China's fifth generation fighter, which made its public debut at the Airshow China-2016 in Zhuhai, is a major achievement for the Chinese arms industry.
Russian experts believe that the public debut of the Chengdu J-20 Black Eagle, China's fifth generation fighter shows the country's growing technological prowess and should not be seen as a demonstration of force, as suggested by some media outlets.
Video by YouTube
"It's more of a showcase of technology. I think, it will take several years before this machine will be ready, but this does not minimize the achievements of Chinese designers," Ruslan Pukhov, head of the Center for Analysis of Strategies and Technologies told RBTH.
Most of the technical characteristics of the plane, which made its first flight in January 2011, largely remain a secret. All that is known at the moment is that stealth technology is being used to build the aircraft that has air-to-air missiles and Russian engines.
In addition to the heavy J-20, China is developing the Shenyang J-31, a light fifth generation fighter. According to experts, these two aircraft do not have a specific foreign prototype.
Design features
The Chengdu J-20 has a canard arrangement with forward horizontal small wings, which take control of the plane.
This aeronautical arrangement is rarely used because it has a number of disadvantages. Canards tend to have a large nose cone that slows them down. Another disadvantage is lower maneuverability.
"Meanwhile, a canard allows more flexible positioning of the weapons system and to carry a greater fuel load, Pavel Bulat from the ITMO University in St. Petersburg told RBTH. "In addition, if the aircraft have to fight at supersonic speed (1188 kilometers/hour), this design is very effective."
Russian engine
The main challenge for the Chengdu J-20 may be the development of engines, since China has not yet been able to produce engines for a fifth generation fighter.
A source in the Russian defense industry told RBTH that China has purchased around 200 AL-31 engines for the J-20.
"Apparently, the Chengdu J-20 flew on Nov.1 with Chinese motors that are based on the Russian AL-31," Bulat told RBTH. "Russian engines are likely to be used for the J-20 when serial production is launched."
He added that the Russian fifth generation fighter T-50 uses the same type of engines as the 4++ generation Su-34.
Subscribe to get the hand picked best stories every week
All rights reserved by Rossiyskaya Gazeta.