Airshow China 2016: What did – or didn't – Russia manage to sell?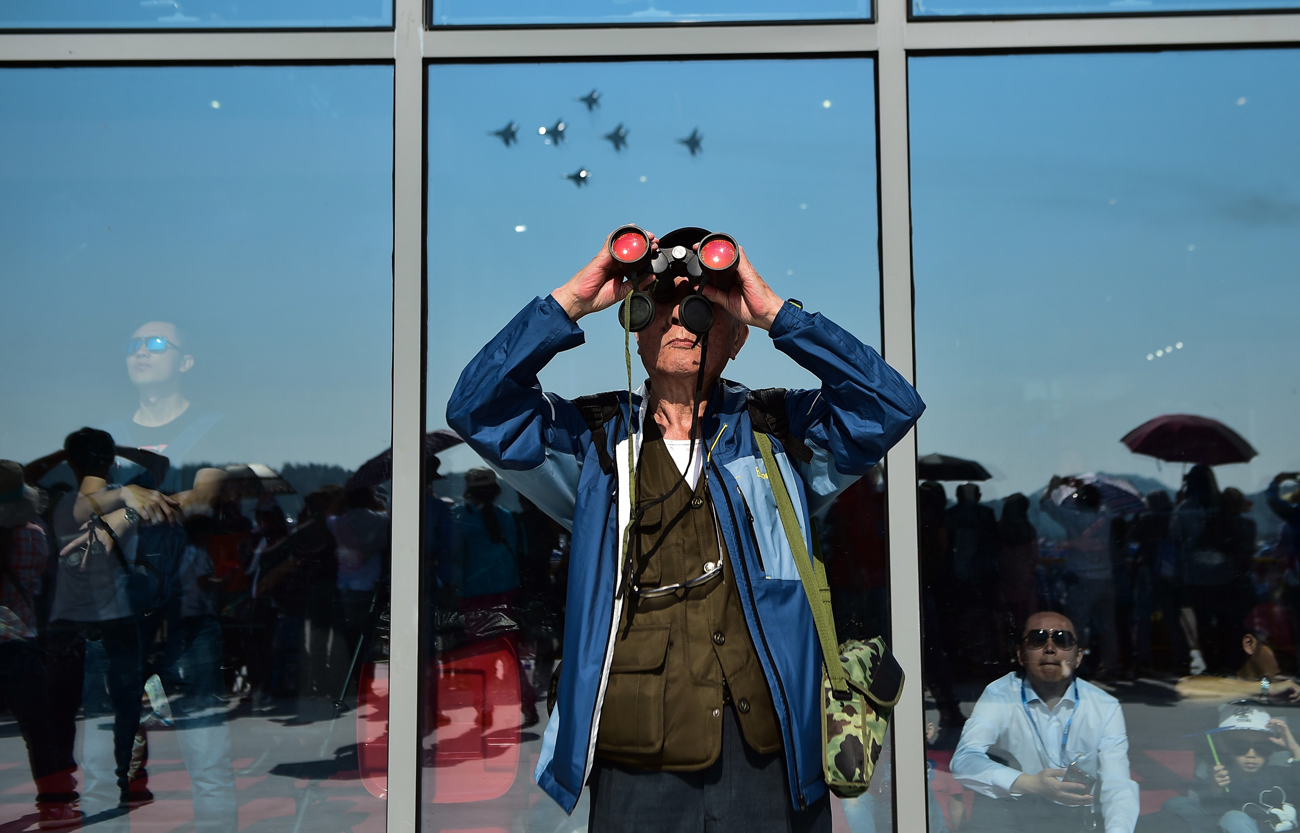 Visitors watch the Britain's Royal Air Force aerobatic display team performing in a formation flying during the 11th China International Aviation and Aerospace Exhibition at Zhuhai Airshow Center in Zhuhai, Guangdong Province of China.
AFP/East News
The Russian defense sector failed to sell a single piece of military hardware in China. But at least the public were shown a model of the future joint Russian-Chinese civilian aircraft.
Of the 700 companies from all over the world represented at the Airshow China 2016 international aerospace exhibition, 49 represented Russia. Yet Moscow was able to secure deals only in civil aviation at the airshow, which concluded on Nov. 6 in Zhuhai.
The Helicopters of Russia company will supply Chinese companies with 21 Ka-32, Mi-171 and Ansat helicopters, which will be exported for the first time.
Some customers bought only one or two samples of a particular model. For example, the Jiangsu Baoli Aviation Equipment company will get one helicopter of each model in 2017, with the Ansat supplied in its medical version.
A man takes picture of the model of a widebody jet, which is planned to be developed by Commercial Aircraft Corporation of China (COMAC) and Russia's United Aircraft Corporation (UAC) at an air show, the China International Aviation and Aerospace Exhibition, in Zhuhai, Guangdong Province, China, November 2, 2016. Source: Reuters
The Wuhan Rand Aviation Technology Service company purchased two "medical" Ansat helicopters, two Mi-171s and one Ka-32 with an option of further purchases at the current price, if the aircraft prove their worth.
"One might suspect that Beijing purchased only several samples in order to study them and then start mass-producing them inside the country," said head of the Mechanics and Energy Systems international laboratory under the University of Information Technologies, Mechanics and Optics, Pavel Bulat.
As Helicopters of Russia deputy general director Igor Chechikov told (in Russian) the TASS news agency, next year the company plans to sign new contracts to supply helicopters to China. He did not specify which particular models potential customers may be interested in.
In addition to helicopters, Russia signed an agreement for the supply of four Be-200 amphibious aircraft. The aircraft are to be delivered to Russia's Chinese partners in 2018.
A model of the Kamov Ka 52 helicopter at the Rosoboronexport stand at the 2016 International Aviation & Aerospace Exhibition, Airshow China, in Zhuhai, Guangdong Province. Source: Marina Lystseva/TASS
Bilateral projects
During the airshow, the first mock-up model of a joint Russian-Chinese wide-body long-range aircraft, which does not yet have a name, was presented to the public.
"Judging by the mockup, the aircraft is being developed from scratch and it will be an absolutely new design. There were fears that it will simply be a version of the Il-96 model with new wings, but the fears turned out to be unfounded," said Bulat.
Mikoyan Mig 29 fighter jets of the Strizhi [Swifts] aerobatic team and Sukhoi Su 27 fighter jets of the Russkiye Vityazi [Russian knights] aerobatic team perform at the 2016 International Aviation & Aerospace Exhibition, Airshow China, in Zhuhai, Guangdong Province. Source: Marina Lystseva/TASS
As Russian Minister of Industry and Trade Denis Manturov said (in Russian) at Airshow China 2016, the new aircraft will be assembled in China at the facilities of the Comac company.
"We have finalized the choice of the assembly platform – it will be Shanghai. This is one of the key high-tech investments that we are implementing together with our Chinese colleagues," said Manturov.
The joint project to produce a wide-body long-haul aircraft was launched in 2014, with the development of the plane estimated at $12-20 billion. To begin with, the aircraft will be using Rolls Royce or GE engines.
According to Russian Deputy Minister of Industry and Trade Andrei Boginsky, the three versions of the Russian-Chinese aircraft will be produced.
"Its basic version will carry 280 passengers. In future, two other versions are envisaged, provisionally for 250 and 320 passengers," he said.
The developers hope to create a new aircraft that would be able to compete with Airbus and Boeing and will account for a considerable share of the civil aviation market not only in Russia and China but also abroad. Bulat said that the first aircraft of the series is expected to be presented to the public by 2020, with sales due to begin in 2023-2025.
Subscribe to get the hand picked best stories every week
All rights reserved by Rossiyskaya Gazeta.