Rodrigo Duterte was joking about arms purchases from Russia - spokesman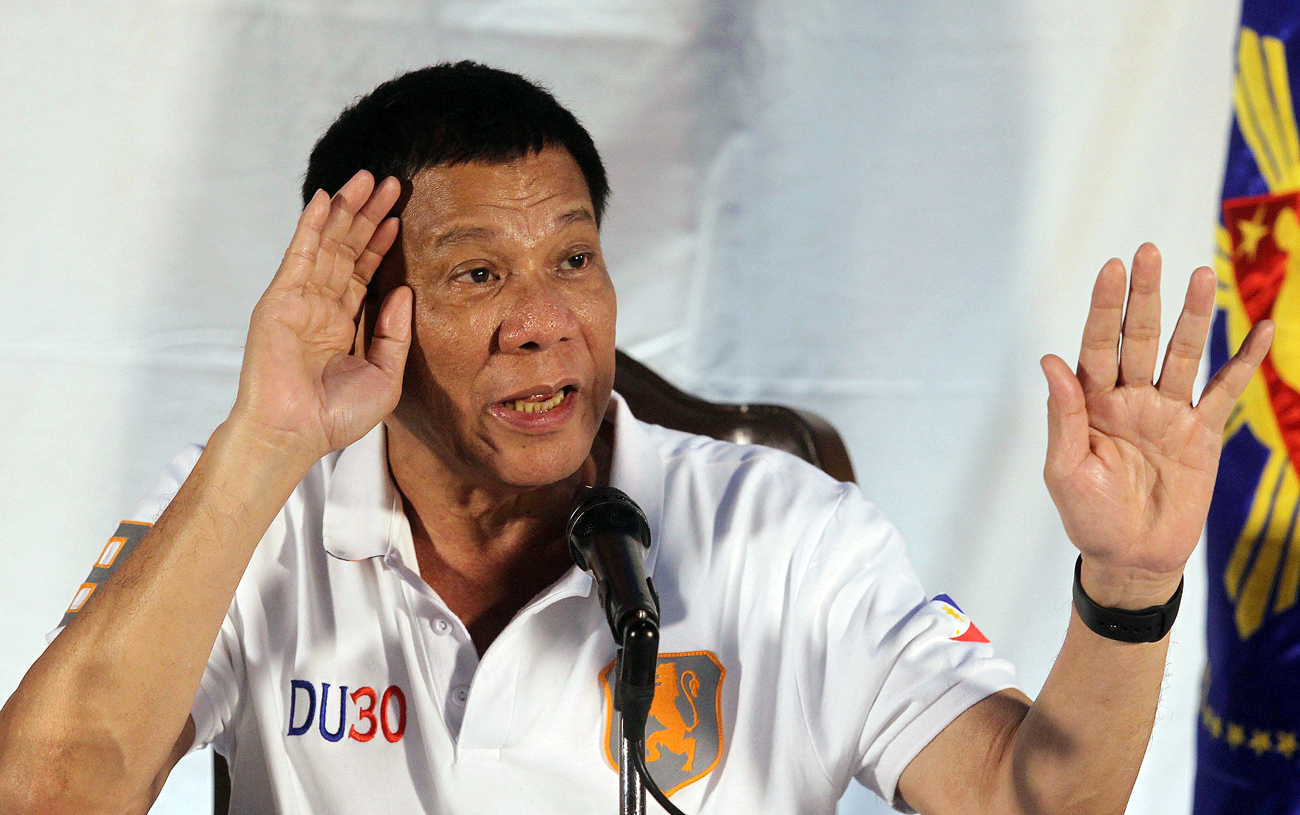 Philippine President Rodrigo Duterte speaks during a news conference in Davao city, southern Philippines.
Reuters
A presidential spokesman called Duterte's comments "light-hearted".
Philippines President Rodrigo Duterte was probably joking about buying Russian arms, his spokesman told The Philippine Star on Nov. 8.
Duterte said on Nov. 1 that he was not concerned over reports that the U.S. had halted a planned sale of rifles to the Philippines as the latter had the option of buying from Russia. "Remember what the Russian diplomat said? Come to Russia. We have everything you need," Duterte said.
Ever since he assumed office earlier this year, Duterte has been making statements critical of the U.S. The Philippine President, who recently visited Beijing, has called for the country to move closer to Russia and China.
All rights reserved by Rossiyskaya Gazeta.