Russia prepares to strike Aleppo as world focuses on U.S. elections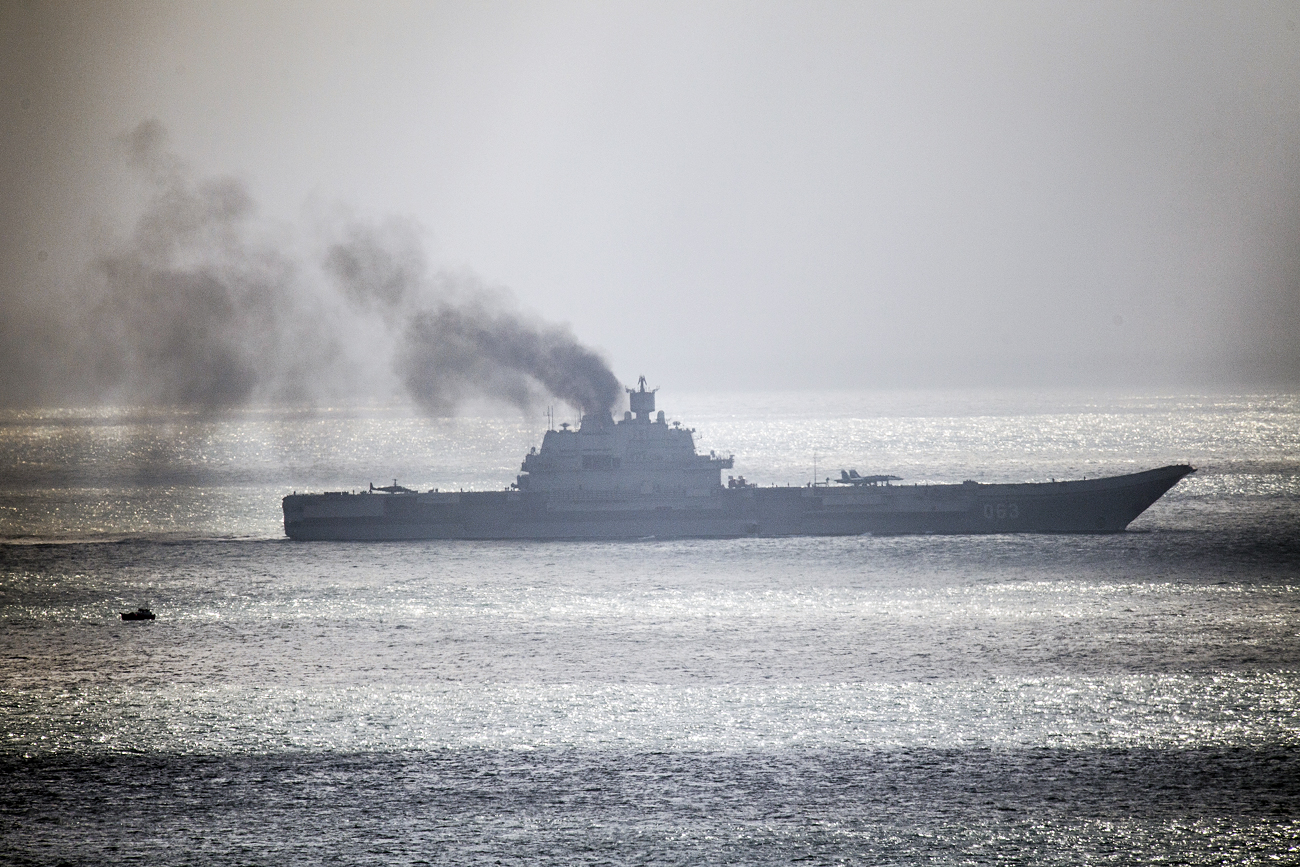 The Russian aircraft carrier Admiral Kuznetsov passes through the English channel on Oct. 21, 2016 near Dover, England.
Getty Images
The Admiral Kuznetsov air group will shortly begin attacks on rebel formations in the distant peripheries of Aleppo that are trying to penetrate the Syrian army positions in the west and southwest. One Russian expert says that the U.S. elections give Russia an additional chance to turn the tide in the fight against rebels in Syria.
The air group based on Russia's Admiral Kuznetsov aircraft carrier will strike militant positions in the Aleppo region in the next few days, reports the online newspaper Gazeta.ru, citing a source in the Russian Defense Ministry.
"The main objective of the aviation group, along with the ships from the Russian Black Fleet, the strategic and long-distance aviation and the planes from the Khmeimim airbase, is to launch missile and airstrikes against the gangs trying to enter Aleppo from afar," writes the Russian publication.
Video by YouTube
The Russian Defense Ministry is currently completing work on the identification of new regions where militants are concentrated, such as camps training suicide bombers, reinforced positions, as well as of their traveling routes and weapons and supplies storages.
"For this purpose Russia has increased its reconnaissance resources in Syria, including drones and electronic intelligence units. The orbital space group is also being used to gather intelligence," said the Gazeta.ru source.
He added that in the last weeks "terrorists" have tried to break through the Syrian army's positions west and southwest of Aleppo several times.
The Russian air group includes the Admiral Kuznetsov aircraft carrier, the Peter the Great heavy nuclear missile carrier, the Severomorsk and Vice Admiral Kulakov anti-submarine ships and supply vessels.
Why now?
"It is a particular moment and it has not been selected by chance. The aircraft group will strike the ISIS militants around Aleppo in a period of political turbulence in the U.S., when the new president still has not taken office," explained Professor Vadim Kozyulin from the Academy of Military Sciences.
In his words, there is the possibility of carrying out a massive strike and solving what he insists is an "ISIS problem" around Aleppo before U.S. president-elect Donald Trump starts implementing countermeasures against Russia in Syria.
"Sending the Admiral to Syria is a test of our aircraft striking group's operational and technical capabilities and possibilities, since earlier Russia never used aircraft carriers in real combat conditions," explained Viktor Murakhovsky, editor-in-chief of the Arsenal Otechestva (Arsenal of the Fatherland) magazine.
There are currently 15 Su-33 and MiG-29K/KUB fighters on board the aircraft carrier, as well as more than 10 Ka-52K, Ka-27 and Ka-31 helicopters.
Subscribe to get the hand picked best stories every week
All rights reserved by Rossiyskaya Gazeta.