Russia strengthens air defenses in response to NATO expansion in Europe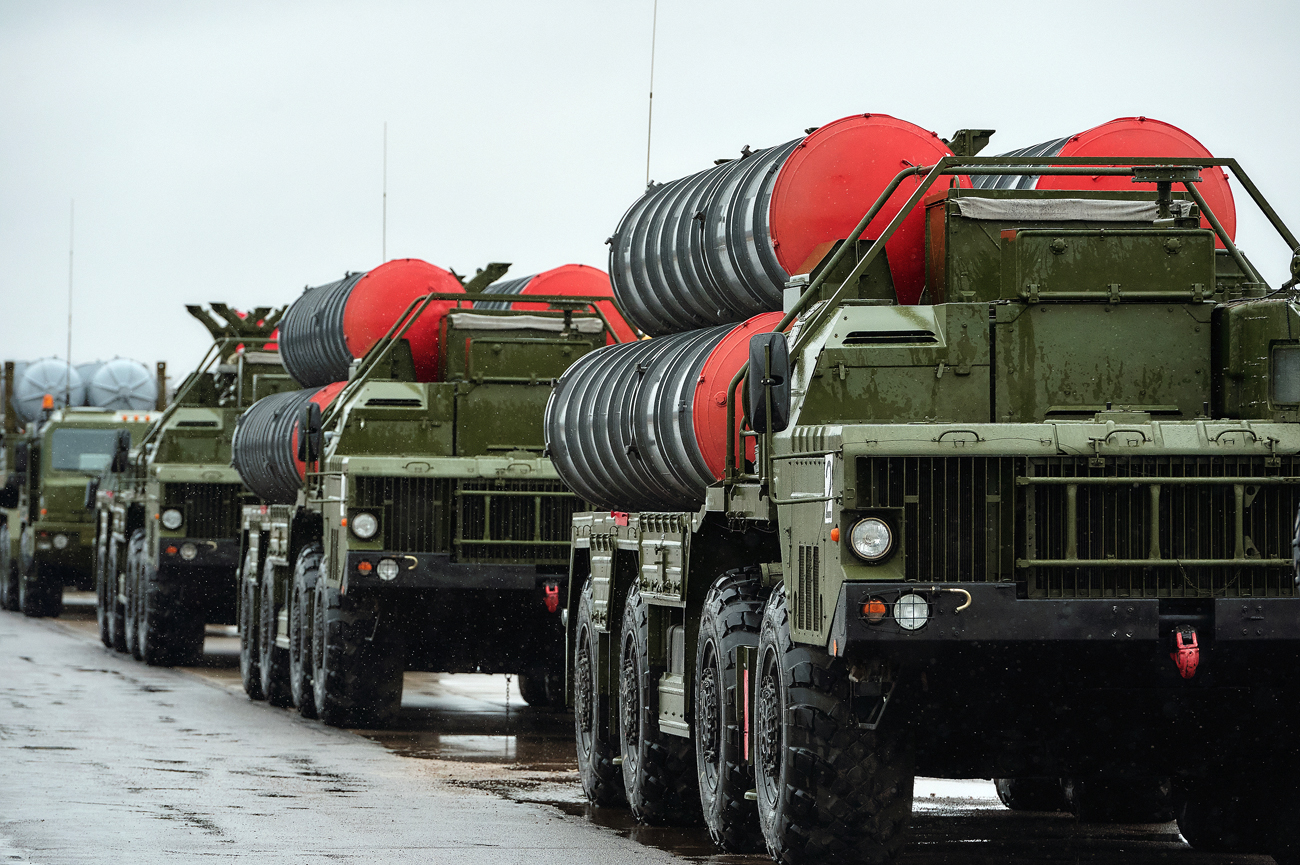 Triumf S-400 anti air missile systems of the motorized column of the Western Military District.
Alexei Danichev/RIA Novosti
The chairman of the Federation Council Committee for Defense and Security has announced the deployment of surface-to-air missiles and nuclear-capable Iskander systems to Kaliningrad, in retaliation for what he says is a NATO military build-up on Russia's western borders.
Russia has begun to strengthen its air defenses in reaction to the planned U.S. missile shield in eastern Europe, Viktor Ozerov, chairman of the Federation Council Committee for Defense and Security, announced.
"As a response to such threats, we will have to strengthen our aerospace defense in this area and use additional forces and means to cover the respective objectives and control points. This reinforcement will include the deployment of S-400 and Iskander systems in Kaliningrad, and the creation of new formations in the Western and Southern military districts," the senator said.
Ozerov remarked that deployments are necessary due to concerns that NATO missile defenses in Europe provide infrastructure that could quickly be converted to accommodate shock weapons, such as land-based cruise missiles.
According to Ozerov, the Western and Southern military divisions include both military units and means of air and space defense, as well as motorized infantry tank units. "In addition, we are not hiding that we are improving our air forces and are developing new modern types of missiles such as a 'surface-to-air' and 'air-land' missiles, which would be able to overcome U.S. and European air defenses," he was quoted by RIA Novosti.
Previously The Guardian reported the transfer of "Iskander-M" missiles to Kaliningrad, referring to Estonian sources. The Guardian specified that the 'Iskander-M' missiles were transported by a ship from St. Petersburg, which was expected to dock in Kaliningrad on Friday.
First published in Russian by Kommersant
Subscribe to get the hand picked best stories every week
All rights reserved by Rossiyskaya Gazeta.