What's the real story why the U.S. accuses Russia of INF Treaty violations?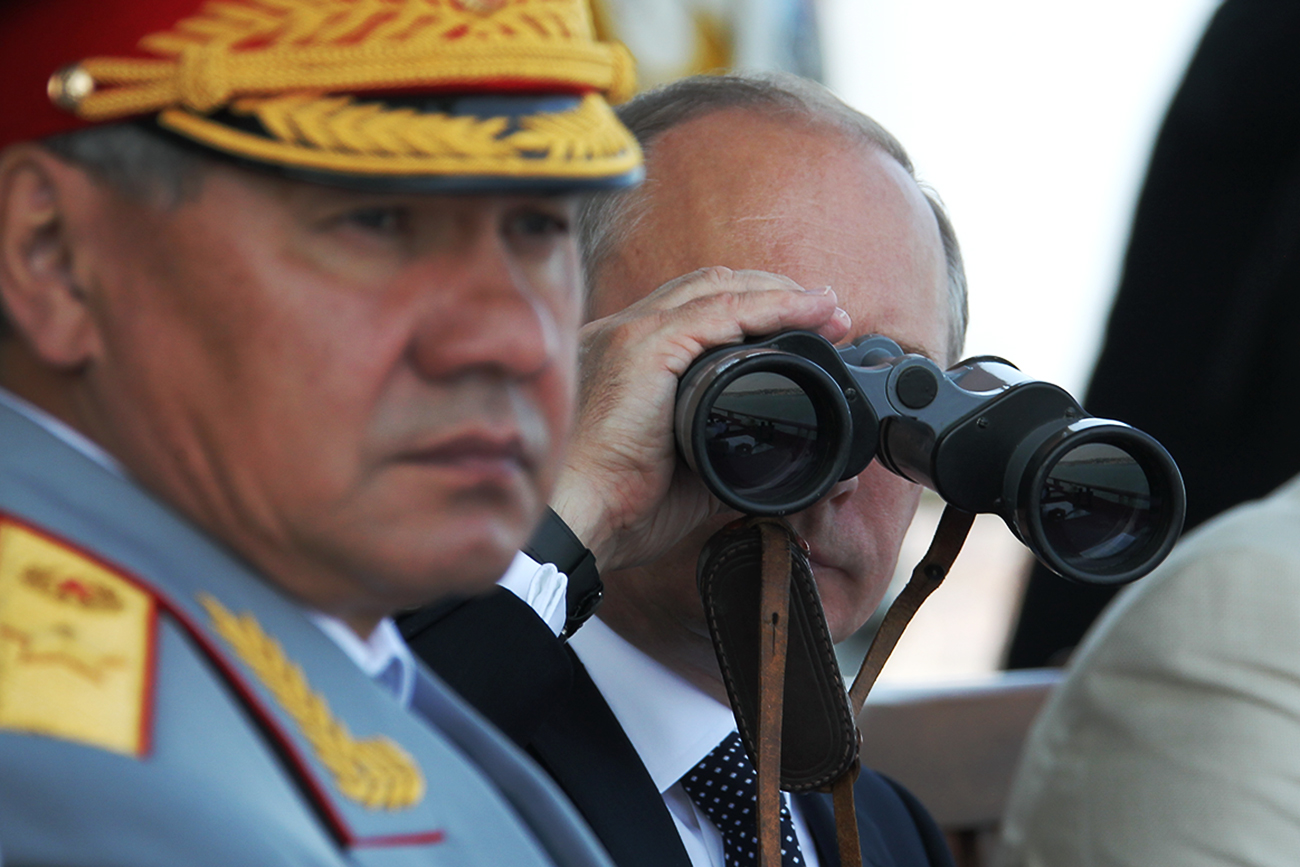 According to Kremlin press secretary, Russia is faithful to its international agreements, including the INF.
Michael Klimentyev/RIA Novosti
Citing `anonymous sources,' the New York Times baselessly claimed that Russia secretly deployed new cruise missile systems, which if true, would be an arms reduction treaty violation. Moscow denied the accusations, and Russian experts believe that U.S. domestic political intrigue might be the real reason behind the reckless newspaper article.
"Russia has secretly deployed a new cruise missile," begins a New York Times article about Moscow's alleged violation of the Intermediate-Range Nuclear Forces Treaty (INF) signed in 1987. Citing unnamed White House representatives, the NYT writes that Russia developed and deployed a new land-based cruise missile with a nuclear warhead.
Arizona Senator John McCain commented, saying that the cruise missile allegedly in Russia's possession threatens NATO allies and U.S. forces in Europe. "It is time for the new administration to take immediate action to enhance our deterrent posture in Europe and protect our allies," urged McCain. In Russia, officials and experts said McCain's fears are unfounded.
Unproven information
According to Kremlin press secretary Dmitri Peskov, Russia is faithful to its international agreements, including the INF.
The Russian Foreign Ministry also denied America's accusations, and its director of the Department of Armament Non-Proliferation and Control, Mikhail Ulyanov, remarked that the claims are groundless and uncorroborated.
Timofei Bordachev, director of the Center for Comprehensive European and International Studies at the Higher School of Economics, also said that it's difficult to prove America's accusations. "The article does not present any evidence, does not name the officials who speak about the violations," said Bordachev. "It is completely unproven information."
Intrigue in Washington
Experts believe the newspaper publication might be linked to America's internal political wrangling. A substantial part of the U.S. establishment is afraid that President Trump is trying to improve relations with Russia, and wants to prevent this.
Bordachev suspects that the NYT article is a "fake" organized by supporters of a hard position in relations with Russia, adding that, "Such fakes are 'heavy artillery' used not to establish a certain reality but to create a political atmosphere that will make Russian-American reconciliation impossible."
Fyodor Lukyanov, a political analyst and editor-in-chief of the magazine, Russia in Global Affairs, agreed with Bordachev. "We are witnessing a clash between Trump and a large part of the ruling class, which is trying to at least paralyze him, if not remove him from power entirely," said Lukyanov.
He added that Russia has become a sort of "battering ram" used against Trump since the election campaign when Hillary Clinton accused him of being the Kremlin's marionette. "Therefore, everything that indicates proof of Russia's hostile plans and treachery benefits the anti-Trump camp," said Lukyanov.
New arms race?
Lukyanov also speaks of a new trend in international relations. Countries have begun discussing issues related to nuclear arsenals and strategic security much more than in previous years.
"The U.S. is faced with the question of the modernization of its nuclear potential," said Lukyanov. "Just recently it was thought that nuclear weapons were basically a problem of the past, but now it turns out that's not so."
Issues dealing with nuclear weapons worry not only the U.S. but also Europe, which is why the accusations of Russia having violated the INF Treaty are heating up the atmosphere on the eve of the Munich Security Conference, to be held on Feb. 17-19.
"The conference is a sort of barometer that measures the mood of the Euro-Atlantic community and it will not hurt to heat up the fears of European allies that are advocates of a hard position in relations with Russia," concluded Lukyanov.
- The Intermediate-Range Nuclear Forces Treaty was signed by U.S. President Ronald Reagan and Soviet General Secretary Mikhail Gorbachev on Dec. 8, 1987.- In accordance with this open-ended agreement, the two nuclear powers committed not to produce, test and deploy land-based middle-range (from 1,000 to 5,500 km) and short-range (from 500-1,000 km) missiles. The existing missiles were destroyed under the supervision of inspectors.- By implementing the treaty, the USSR and the U.S. destroyed a total of 2,692 missile systems.
If using any of Russia Beyond's content, partly or in full, always provide an active hyperlink to the original material.