Dead on target: Russia's new sniper rifle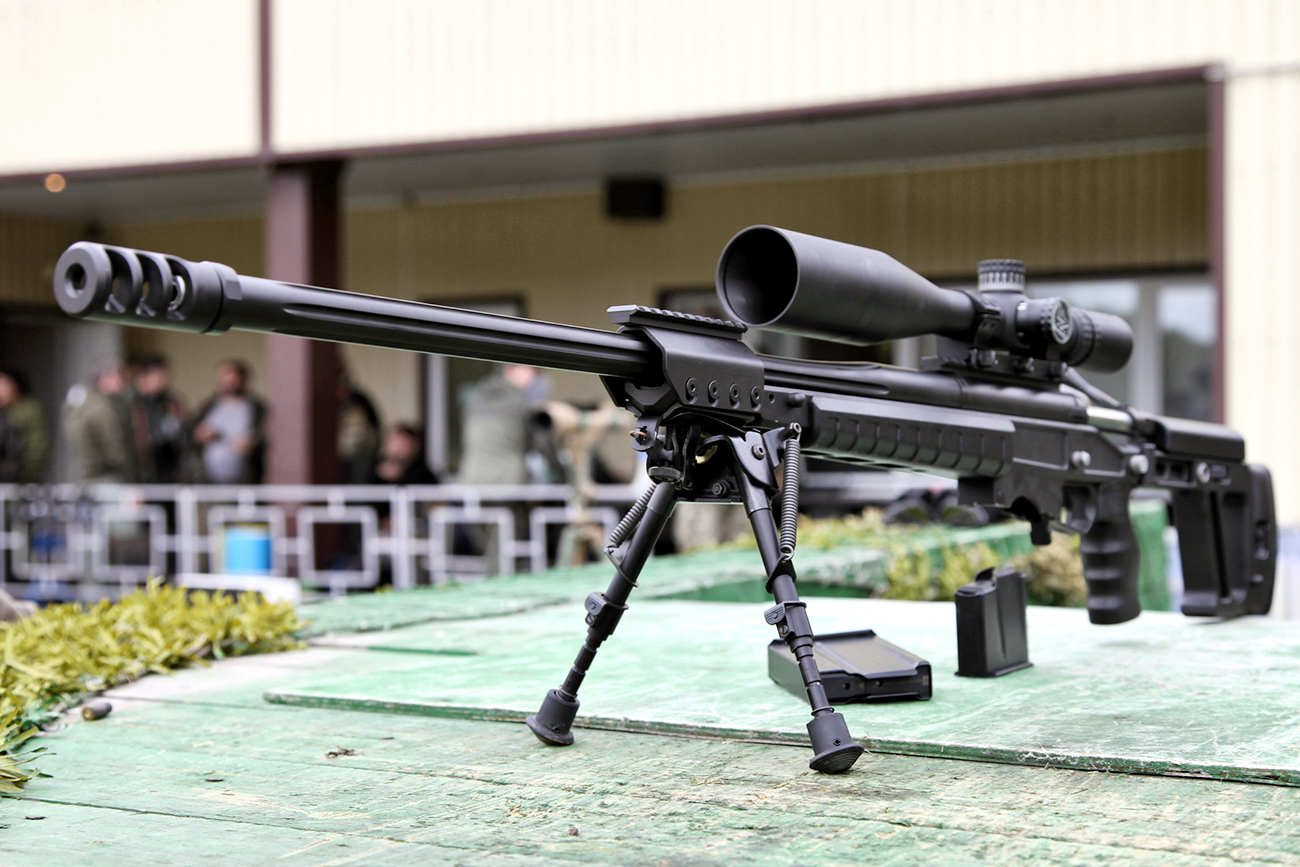 After 1991, Russia developed and put into service a number of large-caliber sniper rifles.
Vitaly V. Kuzmin
At the end of 2016, the Russian defense industry announced it was ready to begin mass production of a new sniper rifle. The new model is slated to become the main sniper weapon used by the Russian army and secret services.
The new sniper rifle is called Tochnost ("precision" in Russian) and is, in many ways, a new type of firearm for the Russian defense industry.
Initially, the new model was envisioned as an alternative to leading Western rifles. In terms of technical specifications, the Tochnost prototypes are supposed to exceed Austrian and Finnish rifles that are popular with soldiers in the special forces. The T-5000 rifle, presented in 2011, was designed for 7.62 mm and 8.6 mm cartridges and could hit targets at a distance of 1.6 km. In 2012, Russian soldiers using T-5000 rifles won an international competition for special unit snipers.
The Tochnost sniper rifle surpasses its predecessor in several key characteristics. It has a shooting range of over two km, and its pinpoint accuracy allows for achieving minimum deviation while maintaining distance. Low recoil, a convenient trigger mechanism, a special sight and, most importantly, a specially primed rifle barrel all ensure its accuracy.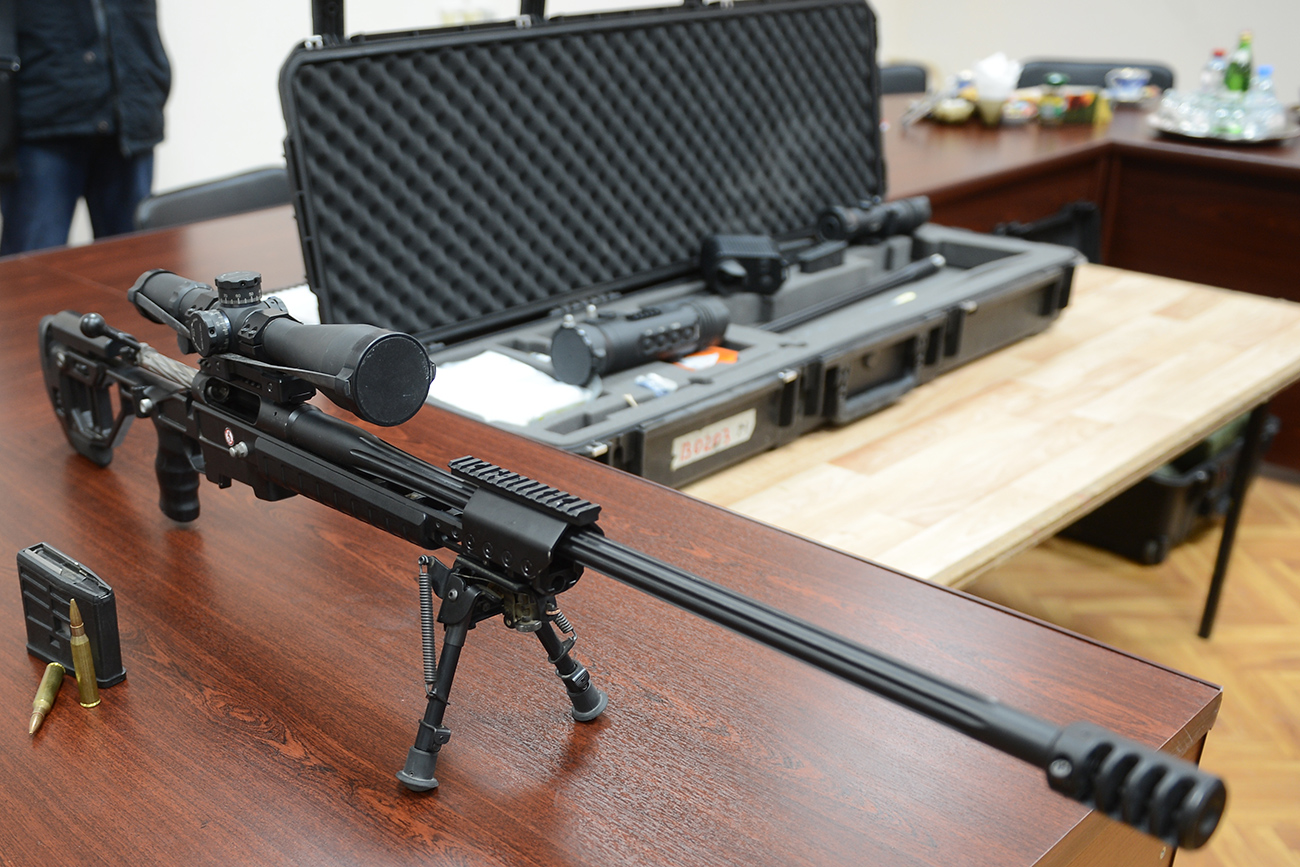 A new sniper riflt designed for Russian special agencies is presented for Russian Deputy Prime Minister Rogozin's visit to the Central Research Institute for Precision Machine Building in Klimovsk, Russia. Source: Sergey Mamontov/RIA Novosti
Outstanding predecessors
The new rifle is being created by a team of weapon designers and seeks to build on longstanding traditions of weapon design in the Russian defense industry. The idea of modifying rifles by fitting them with sniper sights first occurred to Soviet engineers in the 1920s. Originally, the plan was to simply make improvements to mass-produced rifles such as the Mosin and Tokarev models, which were used by Soviet snipers during World War II. The famous sniper Vasily Zaitsev, for example, used a modified Mosin rifle to kill over 200 German soldiers and officers in Stalingrad in just three months.
After the war, Soviet weapon designers began working on a dedicated sniper rifle. The resulting Dragunov sniper rifle (SVD) is on a par with the legendary Kalashnikov assault rifle and remains in service in the armies of more than 30 countries. The SVD borrowed a number of elements from the Kalashnikov and had a reputation for being easy to use and effective in combat. During the war in Afghanistan, for example, the Dragunov rifle proved indispensable due to its range. Used in combat in mountainous terrain, it can be used to hit enemies at a distance of over a kilometer.
After 1991, Russia developed and put into service a number of large-caliber sniper rifles. The OSV-96 Vzlomshchik—"cracker" in Russian—was capable of hitting lightly-armored targets at a distance of nearly two kilometers, although it had one major drawback, which is that it was loud.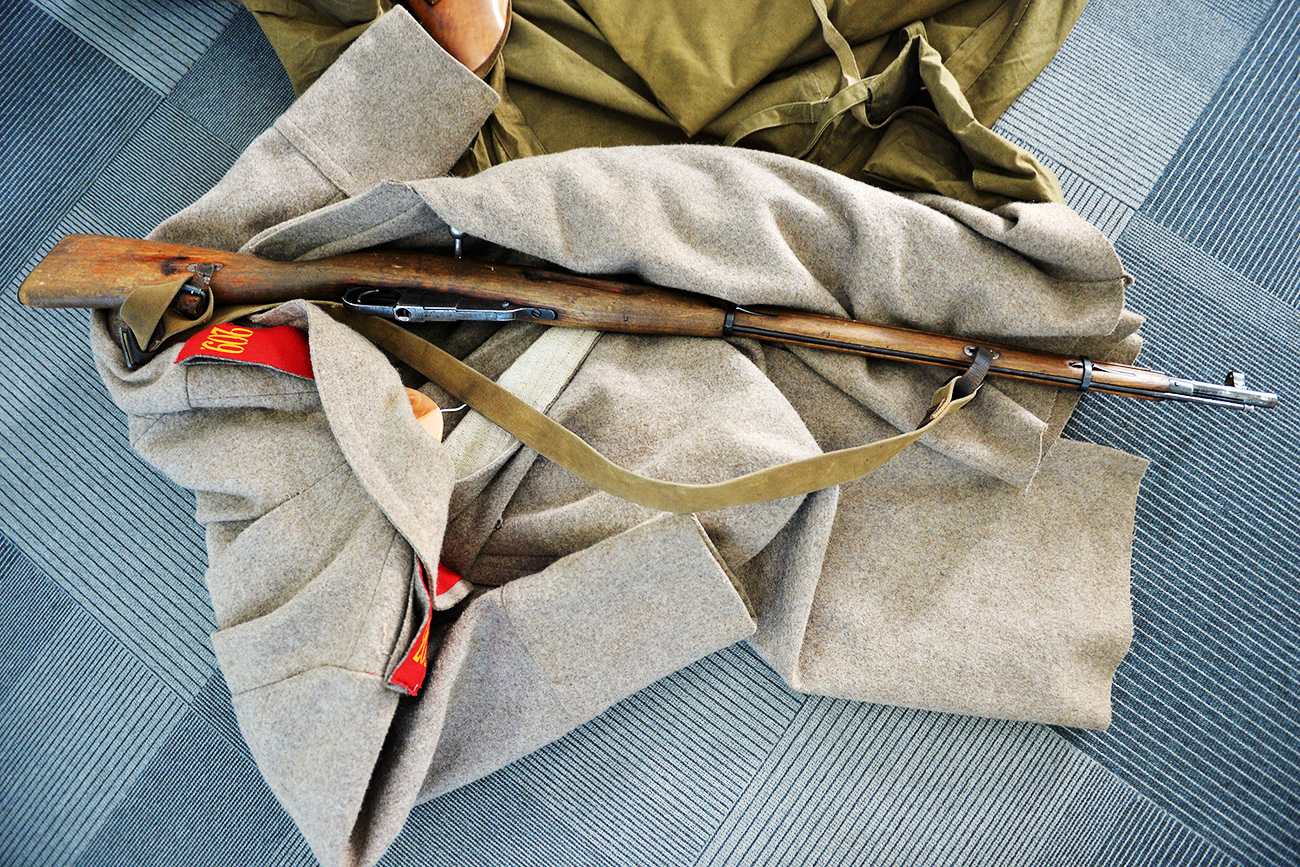 An army overcoat and a Mosin "3-line" caliber rifle on display during presentation of the Fourth "Times and Epochs 1914/2014" International Historical Festival, scheduled to be held at the Kolomenskoye Museum-Reserve. Source: Vladimir Pesnya/RIA Novosti
Problems and prospects
While Tochnost model has some impressive technical specifications, there are a number of shortcomings that need to be addressed before it enters mass production.
The upgrade comes in a large part through active borrowing of foreign technologies. Additionally, the terms of reference for the new rifle were drawn up before the introduction of EU and U.S. sanctions, and so these now these need to be revised considerably.
The upbeat statements of its developers aside, experts point out that before the Tochnost enters mass production there are a number of important technical issues that need to be resolved. Additionally, designers need to formulate a clearer understanding of whom the weapon is intended for. Its combat parameters are unlikely to be of use for army snipers, who usually operate at much shorter distances, and so it seems security forces are the most likely potential customers for the new Russian sniper rifle.
The new rifle is, of course, also suitable for export. Fewer than two dozen countries are capable of offering customers a sniper weapon of this level.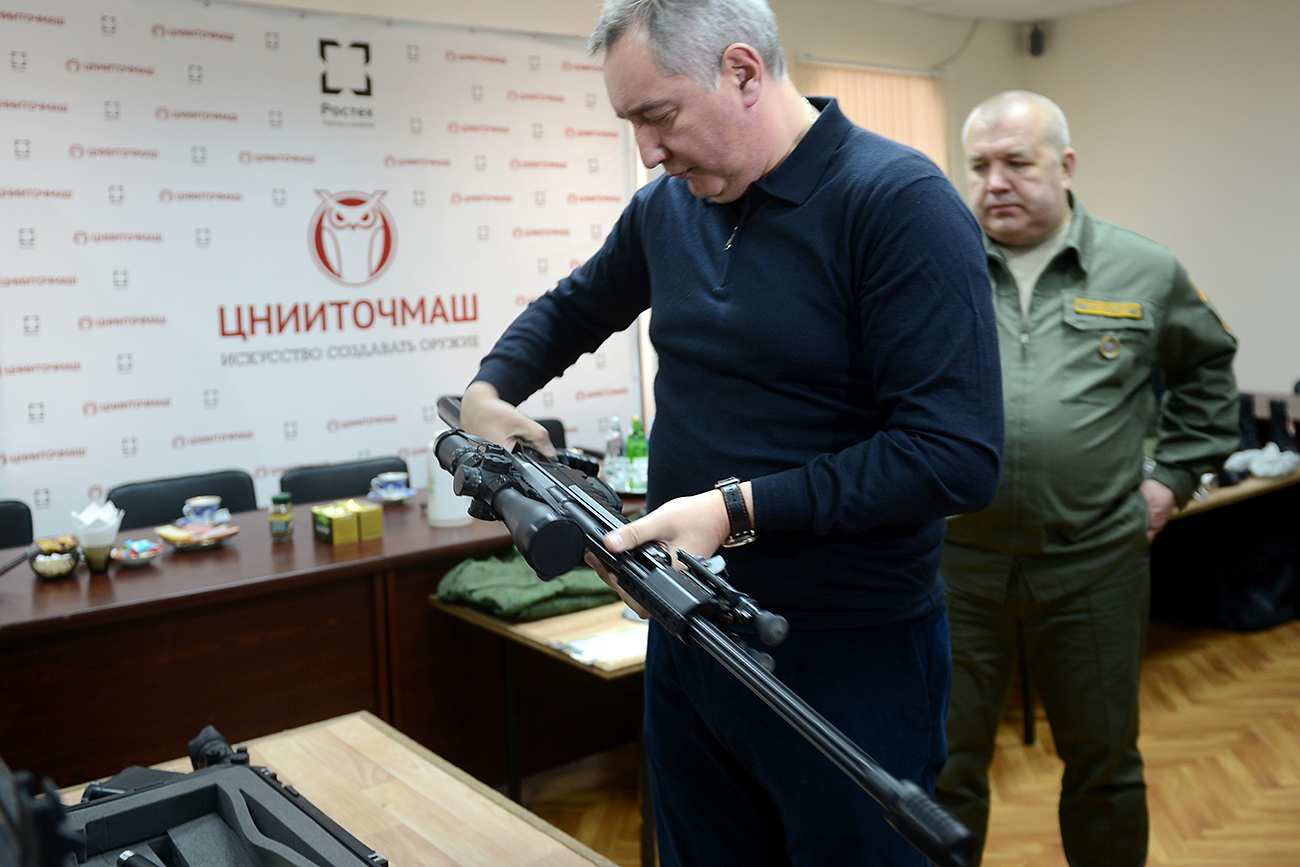 Russian Deputy Prime Minister Rogozin, front, and Dmitry Semizorov, right, head of TsNIITochMash, at the presentation of a new sniper complex rifle for Russian special agencies at the Central Research Institute for Precision Machine Building (TsNIITochMash), Rostec State Corporation, in Klimovsk. Source: Sergey Mamontov/RIA Novosti
If using any of Russia Beyond's content, partly or in full, always provide an active hyperlink to the original material.