Will Russia and the U.S. enter into another arms race?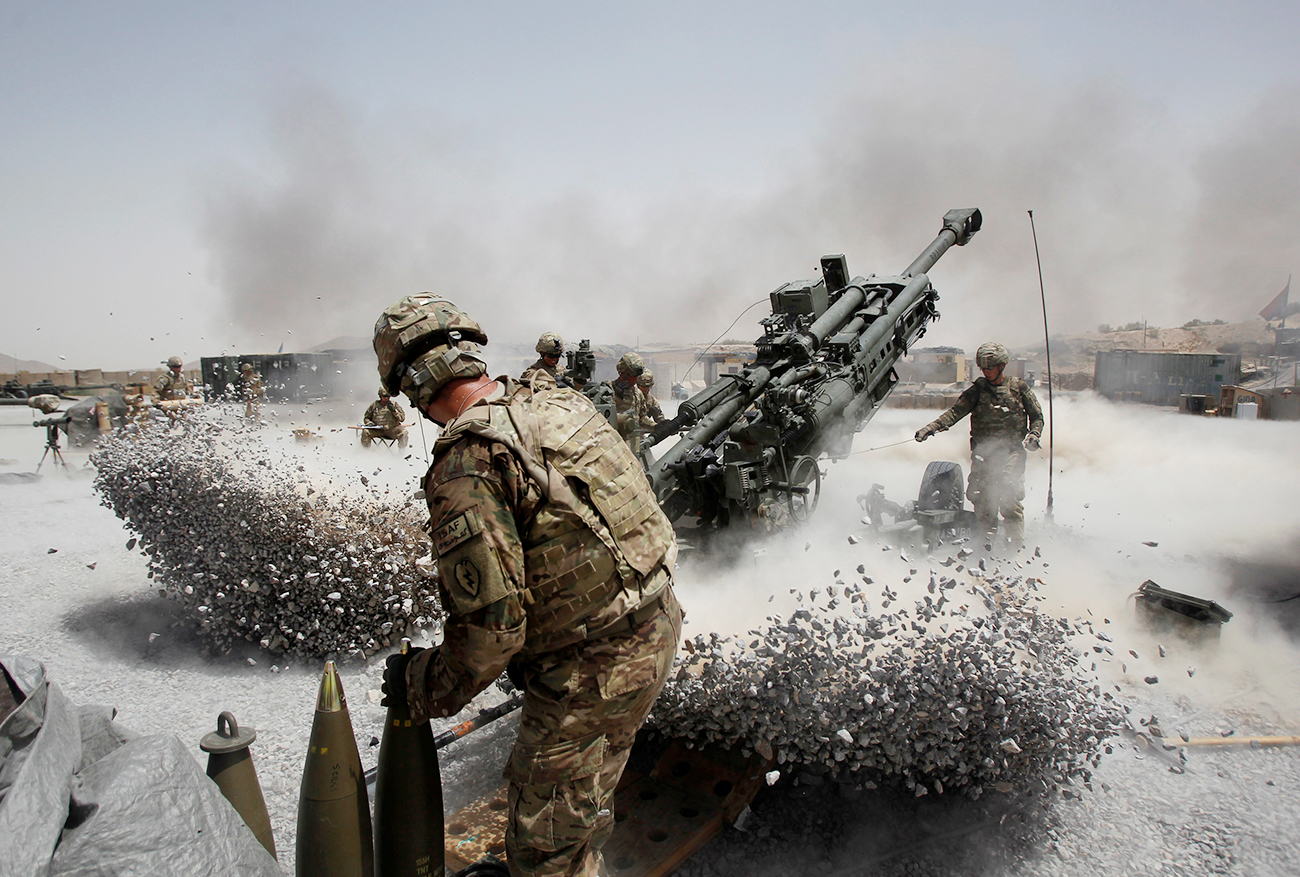 Trump plans to increase defense spending by $54 billion to modernize the U.S. military.
Reuters
While the U.S. may increase its defense budget by $54 billion, Russia so far hesitates to enter into an arms race and doesn't plan to increase military expenditures.
U.S. President Donald Trump plans to increase defense spending by $54 billion to modernize the U.S. military, primarily for new ships and planes, as well as strengthening key international sea routes.
To realize this goal, the U.S. is ready to reduce other expenditures, such as decreasing the State Department's budget by one-third, which would eliminate certain programs and lead to a restructuring.
Earlier, Washington called on NATO members to "pay the bills" and contribute the required two percent of their GDP to the alliance's budget. Otherwise, as U.S. Defense Secretary James Mattis said, America will "moderate its commitment to this alliance."
Russia, which will soon implement a new arms program for 2018-2025, doesn't plan increases in military expenditures and will even reduce its military budget. The country will spend three percent of its GDP, not four percent, as originally planned. Experts believe that Russia's behavior is a result of a sober evaluation of its economic situation, as well as the absence of any genuine threat to its national security from the U.S.
Cold War 2.0 begins
During the election campaign, Trump, like other republican candidates, spoke in favor of increasing America's military expenses and power. His decision to increase the 2018 budget was completely expected, said Sergei Rogov, scientific director of the RAS Institute of the U.S. and Canada.
"The plan's details will be revealed in early March when the administration sends Congress its budgetary request. Currently, it is deciding what to place a focus on -the military's increased combat readiness or on buying new technology; recently officials in the U.S. Armed Forces said a large part of American planes and helicopters need serious repair," said Rogov.
Trump wants to invest $54 billion, which is equivalent to the Russian Defense Ministry's combined annual budget in shipbuilding, the modernization of the nuclear arsenal and building missile defense systems.
"The emphasis will be on the third missile defense region in the U.S.; these are systems in New York, Alaska and California," said Rogov, adding that Russia and the U.S. have again returned to the reality of the Cold War, and are about to begin an arms race that can have a detrimental effect on Russia.
Not a threat to Russia?
Experts say, however, that even if Congress approves the increase in the U.S. military budget, it still does not threaten Russia's security. Moscow should worry only if the increase will result in the deployment of new NATO bases or attack systems near Russia's borders.
"Today, Russia cannot afford to be dragged into a new arms race and should not react to the increase of America's military budget," said Alexei Arbatov, director of the Center of International Security at the Institute of World Economy and International Relations. "The money that we allot to defense is still sufficient, but we do not plan on deploying new bases on our borders and we are meeting our military needs by more than is necessary."
Russia's policy can only be changed by an impending war and "Thank God we're still far from such a possibility," concluded Arbatov.
If using any of Russia Beyond's content, partly or in full, always provide an active hyperlink to the original material.