Russian Minister Denis Manturov backs 'Make in India' in defence industry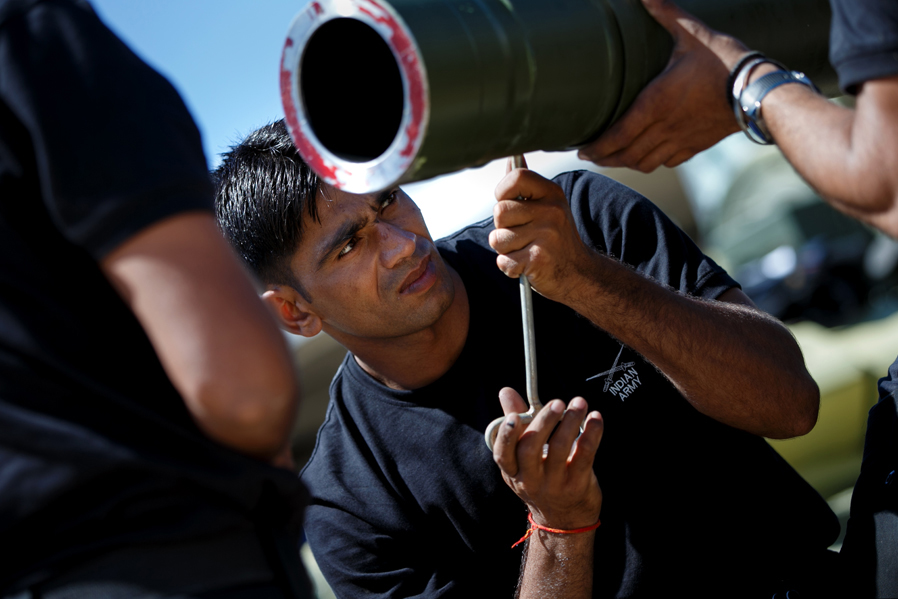 Russia sees several benefits in licensed production of weapons in India. Source: mil.ru
Russian enterprises stand to benefit from participating in the 'Make in India' initiative as a large part of the weaponry manufactured in India would require components that are made in Russia, Denis Manturov said last week at the India-Russia Military Industrial Conference in New Delhi.
Russia supports Narendra Modi's 'Make in India' initiative and is the only country that has regularly shared technology with India, including in the production of military aircraft, warships and advanced weapons systems, Russian Minister for Industry and Trade Denis Manturov said at the India-Russia Military Industrial Conference in New Delhi on Mar. 17.
"Russia is ready to set up centres of competence across India for maintenance of Russian-origin military hardware," Manturov added.
He called for the creation of five platforms to manage defence cooperation between Russia and India: helicopter building, aircraft building, shipbuilding, armour and anti-aircraft weapons. Manturov said Russia and India could sign inter-governmental agreements under which enterprises from both countries could work to meet Indian requirements in each platform.
Manturov said the two countries spent too much time on negotiations and tendering proceedings, sometimes lasting three to five years. He added that such an initiative would remove roadblocks in defence cooperation.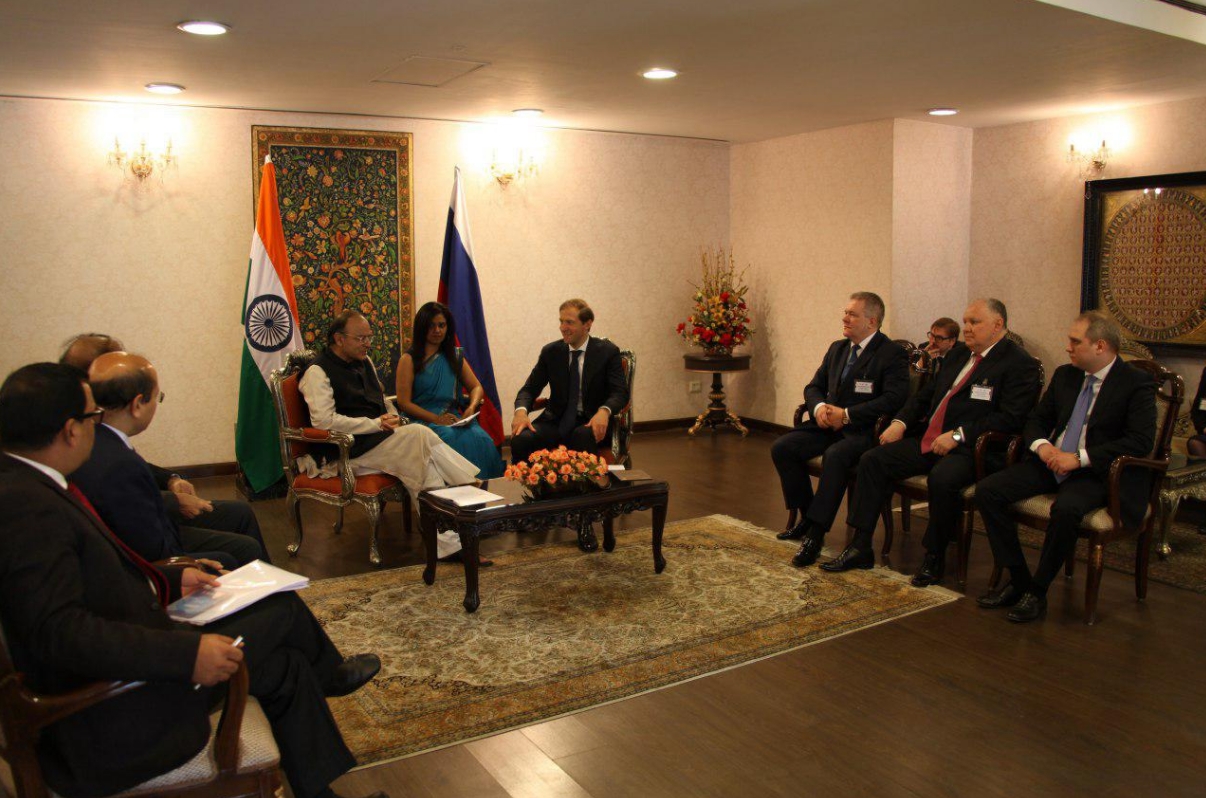 Talks between Arun Jaitley and Denis Manturov. Source: twitter@minpromtorg_rus
At the conference, Indian Defence Minister Arun Jaitley called on the two countries to focus more on joint research and development and production of advanced arms and ammunition.
"India has third largest armed forces in the world. We are also one of the largest importers of defence equipment in the world. This definitely is not a label we are happy with," Jaitley said. "Relations with Russia are a key pillar of India's foreign policy and Russia has been a longstanding and time-tested strategic partner of India for the last 70 years."
Jaitley and Manturov said the BrahMos missile system was a major success story in high-end technical collaboration between the two partner countries.
Russian participation in 'Make in India'
When asked about the benefits of 'Make in India' for Russia, Manturov said that Russian industry benefitted from the supply of equipment and accessories.
Referring to BrahMos missiles, which are produced in India with the supply of certain components from Russia, Manturov said that the development of more variants of the missile ensured that more components would be produced in Russia, generating revenue, taxes and jobs in Russia.
He added that the Russian government was ready to assist companies and suppliers that want to enter the Indian market. Moscow would provide finance and assist in certification and clearing logistic and legal hurdles, Manturov said.
"Our goal is to create a tailwind for the economy," Manturov said. "And where necessary, we are ready to provide support and subsequent administrative and financial assistance."
The Russian Minister said the close strategic relationship between Russia and India enabled cooperation in such a delicate, sensitive area as military technology.
Manturov added that Russian companies were interested in building assembly plants in India and the joint development of industrial products for the Indian market. "That's why we actually participate in such events to promote our manufacturers' products to the Indian market, to provide them with equivalent contacts, and to help find the right, cost effective, profitable solutions," he said.
FGFA and Su-30MKI
Commenting on the transfer of technology for the Fifth Generation Fighter Aircraft (FGFA), Manturov said that the first agreement was signed in 2007, on the joint design, development and manufacture of the aircraft. "All the terms and conditions in the agreement will be implemented," he said, adding that India would get what it has paid for.
Russia and India are now looking to sign a final research and development contract for the FGFA.
On the sidelines of the New Delhi conference, the countries signed a contract for the long-term maintenance of India's Su-30 MKI fleet. The contract is believed to be worth $300 million. They also signed an agreement for the supply of spares and technical assistance for five years.
If using any of Russia Beyond's content, partly or in full, always provide an active hyperlink to the original material.