What military equipment will Asian countries buy from Russia in 2017?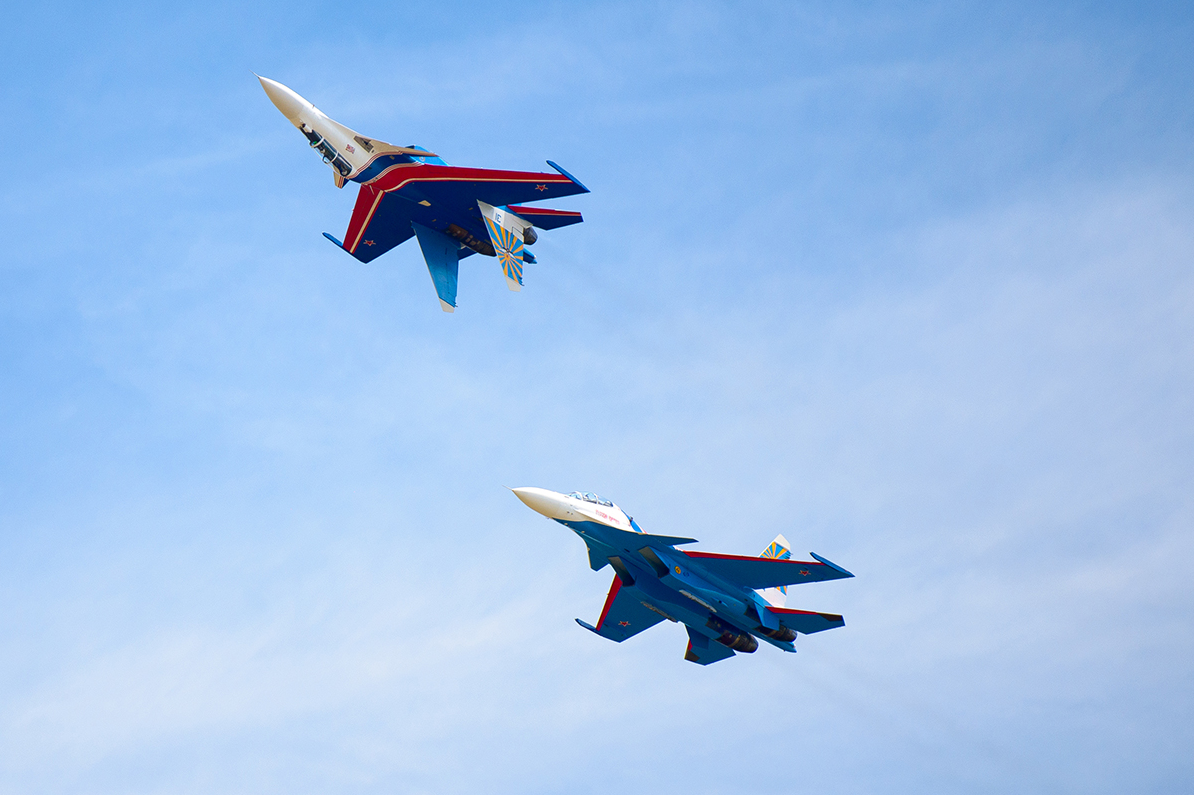 Su-30SM fighter perform stunts at the LIMA 2017 aerospace show in Malaysia on March 21.
mil.ru
Demand for Russian military equipment may grow in Asian countries in 2017, the head of Rostec's Department of International Cooperation told reporters during the LIMA Exhibition in Malaysia. Russia plans to cooperate both with traditional and new partners in the region.
Asian countries are planning to have "more contracts on military machinery in 2017 than in 2016," Viktor Kladov, Head of Rostec's Department of International Cooperation, told reporters on the sidelines of the Langkawi International Maritime and Aerospace (LIMA) Exhibition in Malaysia.
"Russia's backlog of orders amounts to $45 billion, which will keep [Russian] defense factories continuously occupied for three years," Kladov told TASS.
Cooperation with traditional partners
Russia and China are working to develop advanced heavy-lift helicopters made specifically for the Chinese market. Kladov said, "China is responsible for production and selling, while Russia serves as a contractor."
The Rostec executive added that India would acquire four Project 11356 frigates, which will be built under the '2+2' formula. Two frigates will be dispatched to India from Russia and the other two are to be built in India under a Russian license. There are also deals on aircrafts such as coproduction of 200 Ka-226T helicopters and the purchase of 48 Mi-17V5 helicopters, Kladov said.
The future of the deal with Vietnam on Project 12418 missile boats depends on the Vietnamese side, he said, citing Vympel Shipyard JSC Chief Executive Oleg Belkov.
Russia had completely fulfilled contract obligations on six missile boats dispatched to Vietnam in 2015, Kladov cited Belkov as saying.
If Vietnam is interested in buying more boats, "we are ready" Kladov said.
Russia had also submitted an offer to Malaysia on the modernization of 18 MiG-29N fighter jets, which were supplied in 1994. Malaysia had earlier declined an offer on account of its high cost, but a new one is "more flexible," Kladov said.
New players in the region
A highly anticipated "massive" contract with Indonesia on Su-35 attack jets will be the first of its kind for Russia and the Southeast Asian nation, Kladov said.
Jakarta is also interested in naval equipment and the Be-200 multipurpose amphibious aircraft, he added.
Among other possible contracts in Southeast Asia, Kladov mentioned Thailand.
Head of Rostec's Department of International Cooperation told reporters that Bangkok is "interested in Russian armored vehicles as well as Mi-17 helicopters, Yak-130, Su-30 and Be-200 trainer aircraft."
He also noted that Russia is currently carrying out the delivery of three SSJ-100 airplanes to Thailand.
Rostec, known formerly as Rostekhnologii, is a Russian state corporation established in 2007 that develops, produces and exports hi-tech industrial products for civil and defense purposes. Rostec's main goal is to support Russian companies in domestic and foreign markets as well as to attract investments into various industrial sectors.
The Langkawi International Maritime and Aerospace Exhibition (LIMA) takes place once every two years in Malaysia and is one of the largest defense exhibitions in the Asia-Pacific.
If using any of Russia Beyond's content, partly or in full, always provide an active hyperlink to the original material.