Russia to upgrade ballistic missile system within 10 years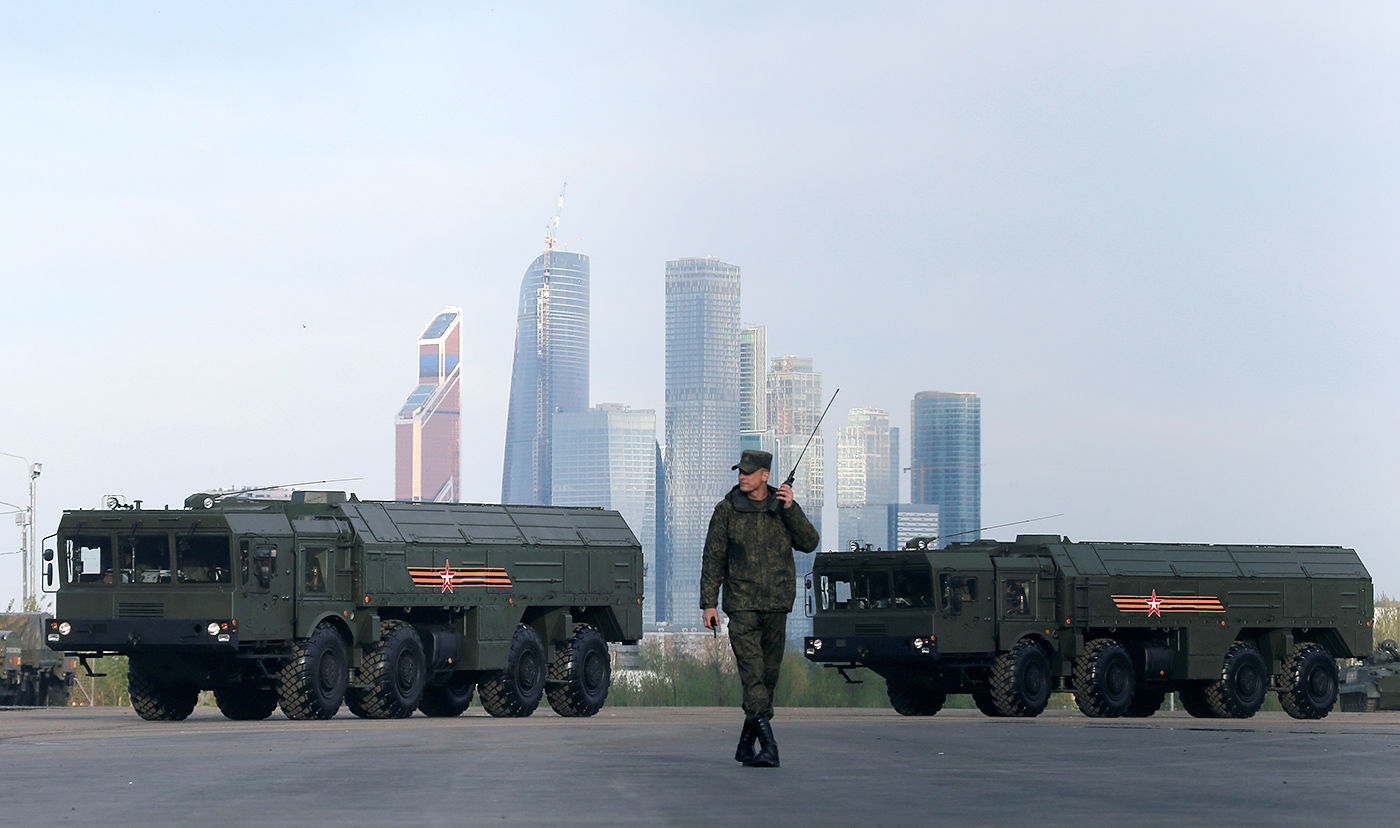 The upgraded Iskander-M is to replace the current versions of the system in their current deployment locations near St. Petersburg and Kaliningrad.
Reuters
Missiles expected to get an improved fire control system and experts believe the first production batch will be deployed in the Kaliningrad Region, against the U.S. Anti-ballistic missile systems in Poland and Romania.
An upgraded version of the Iskkander-M Theater Ballistic Missile system will be developed in the next decade, Sergey Chemezov, general director of Russia's state-owned Rostec Corporation, revealed.
The current version of the system is capable of hitting targets with ballistic and cruise missiles, including nuclear-tipped ones, at distances of up to 500 km. Modernization efforts will primarily concern Iskander's fire control system, believes Dmitry Litovkin, a military analyst with the Izvestia daily newspaper.
"Defence enterprises the world over are trying to develop electronic countermeasures that could either blind a missile completely or deviate it from its intended trajectory," Litovkin says. "With this trend in mind, the primary modernization efforts will be aimed at improving the missile's guidance system and perfecting its protection against the latest foreign jamming technologies."
On the whole, analysts believe that Iskander-M missiles remain protected against contemporary anti-missile systems.
"It would be wrong to state that it's impossible to intercept an Iskander-M, but the effectiveness of the U.S. made Patriot and similar systems remains extremely low," Col-Gen. Vikto Yesin, an aide to the commander-in-chief of the Russian Strategic Missile Forces, told RBTH.
Mikhail Khodaryonok, former editor-in-chief of the VPK newspaper, holds a different opinion. He stresses that the existing Iskander-M has not been fired in anger yet.
"Any discussions about the possibility of contemporary systems countering the Iskander-M miss the point," Khodaryonok notes. "Russians love to describe the system as a unique weapon that has no equals, but it's not entirely clear what such claims are based on."
He adds that Washington is working to develop the LRPF system, which is expected to either equal or better the Iskander-M.
Possible deployment areas
The upgraded Iskander-M is to replace the current versions of the system in their current deployment locations in the north-western Military District near St. Petersburg and Kaliningrad, as well as in southern Russia and the country's Far East.
The deployment of Iskander-M systems in Russia's exclave Kaliningrad Region in 2016 sparked an argument between NATO and Russia, and served as a reason for Poland's snap decision to procure U.S.-made Patriot SAM systems.
On the other hand, Russian experts have not observed any serious accumulation of troops on either side of the Russia-EU border.
If using any of Russia Beyond's content, partly or in full, always provide an active hyperlink to the original material.