Russia joins world's top 3 for military spending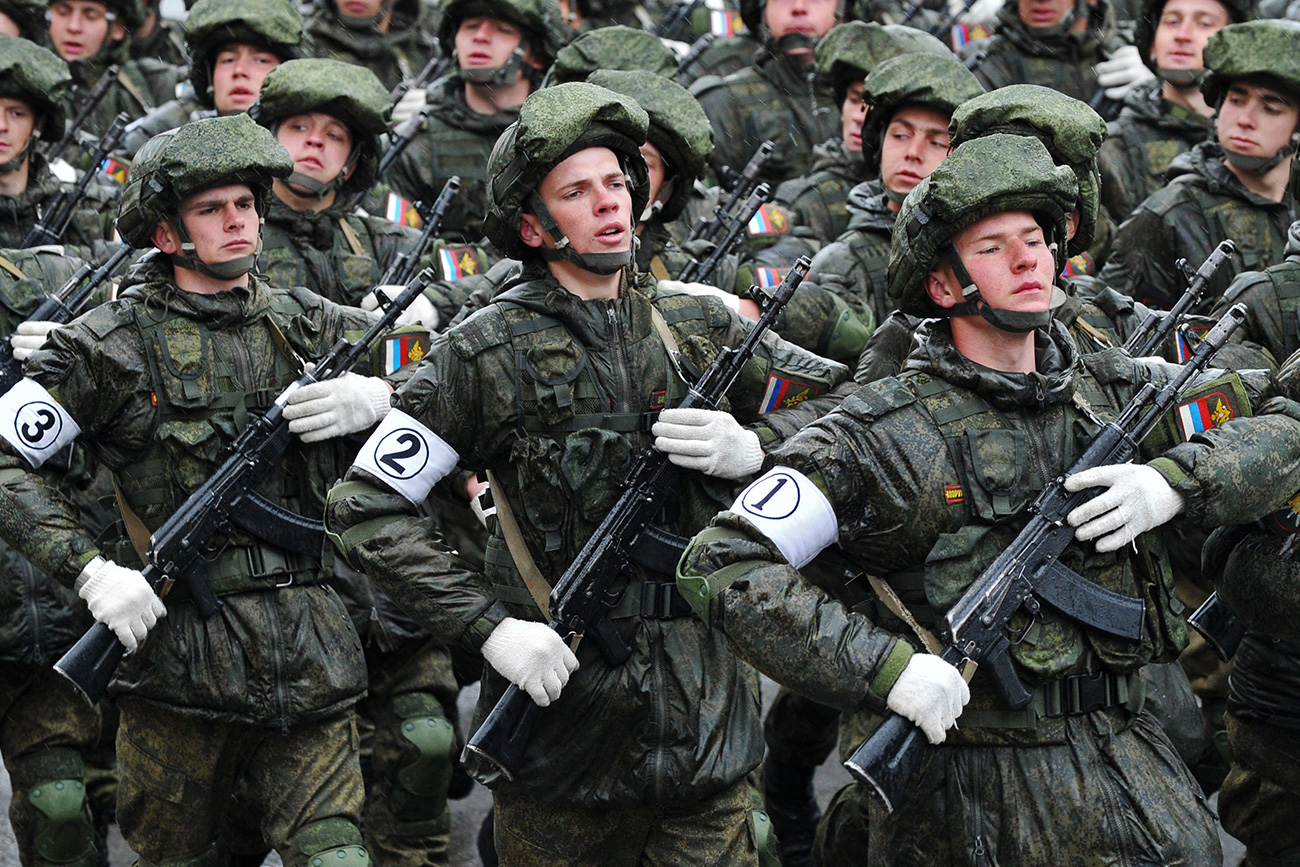 The Russian budget in 2016 allocated $69.2 billion to military purposes.
Sergey Pivovarov/RIA Novosti
According to figures from 2016, Russia has taken third place in the world for spending on armaments, overtaking Saudi Arabia, according to a report by SIPRI. The U.S. and China kept their top positions and Europe showed a growth in military spending for the second consecutive year.
In 2016, total military spending in the world rose by 0.4 percent against 2015, to reach $1.69 trillion, according to a report by the Stockholm International Peace Research Institute (SIPRI).
The U.S. remains the country with the highest annual military expenditure: In 2016 it grew by 1.7 percent and reached $611 billion. China remains in second place: It increased its military spending by 5.4 percent, or $215 billion. In third place, according to SIPRI, is Russia, which has overtaken Saudi Arabia, now demoted to fourth place. India's military expenditure grew by 8.5 percent, reaching $55.9 billion in 2016, making it the fifth largest spender.
The Russian budget in 2016 allocated $69.2 billion to military purposes (an increase of 5.9 percent compared to 2015). The authors of the report note that since 2007 military spending in Russia has increased by 87 percent. Last year it accounted for 5.3 percent of the country's GDP.
According to the report, spending as a whole continued to grow in Asia and Oceania, Western, Central, and Eastern Europe, in North America and in North Africa. At the same time, North America saw its first annual increase since 2010.
The largest cuts in military expenditure were shown by oil-dependent countries, with experts linking this to falling global oil prices. Alongside Saudi Arabia, military spending was cut in Venezuela (–56 percent), South Sudan (–54 percent), Azerbaijan (–36 percent), and Iraq (–36 percent). Other notable decreases were seen in Angola, Ecuador, Kazakhstan, Mexico and Peru.
"The SIPRI report is not the ultimate truth. According to the Center for Analysis of World Arms Trade, we are in fifth place in terms of military spending after the U.S., China, Saudi Arabia, and the UK. We are not increasing defense spending rapidly," said Chief Editor of the Natsionalnaya Oborona (National Defense) magazine Igor Korotchenko. "Spending will be lower after the end of the rearmament program until 2020, which is worth 22 trillion rubles ($392 billion) of the budget."
If using any of Russia Beyond's content, partly or in full, always provide an active hyperlink to the original material.