Zircon: the Russian missile that may render U.S. aircraft carriers obsolete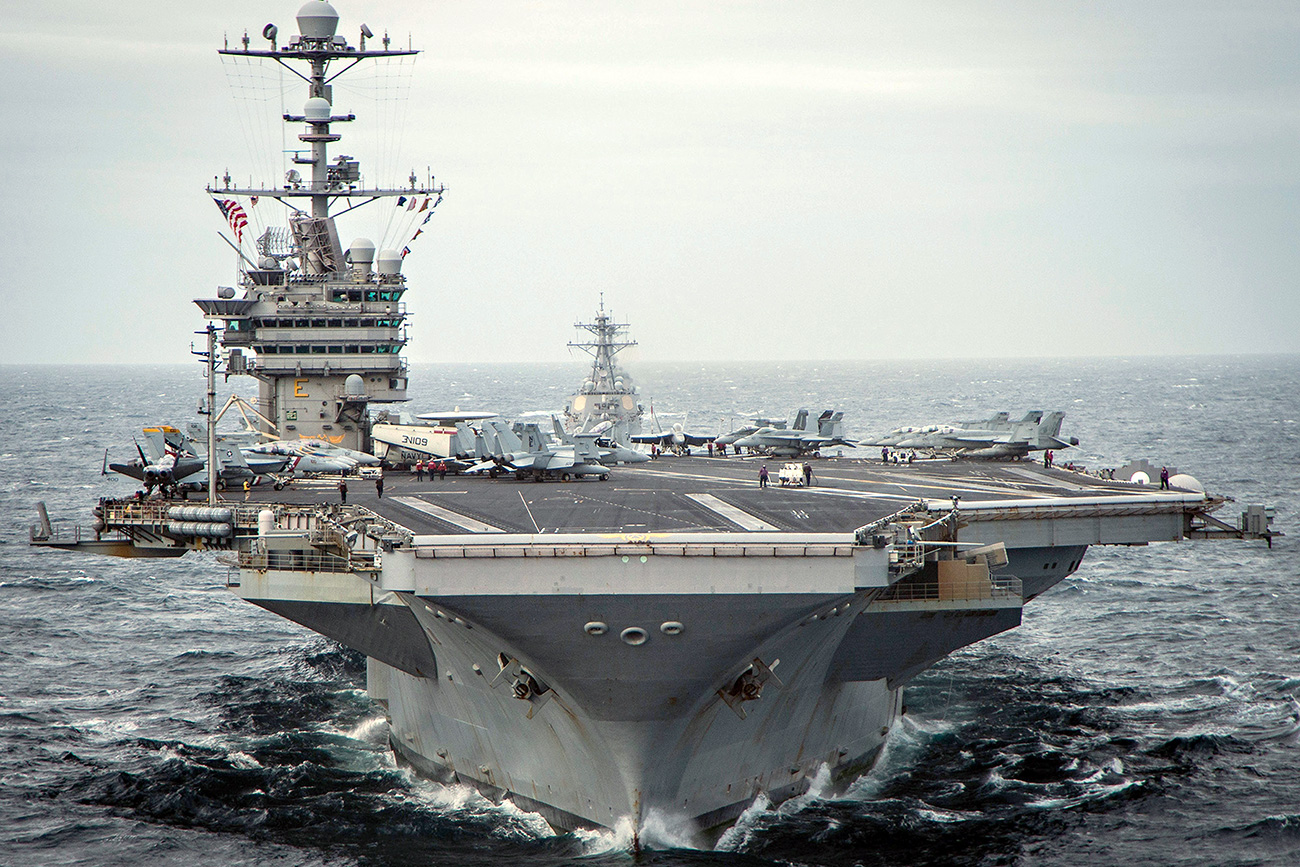 U.S. and NATO military planners are seriously concerned about the Zircon missile
ZUMA Press/Global Look Press
The news that Russia's Zircon missile has attained unprecedented speed provoked alarming headlines in the Western media. RBTH summarizes what is known about one of Russia's most classified military programs.
This month, Russia's Zircon hypersonic maneuverable anti-ship missile reached the highest speed for any cruise missile in history. Citing sources close to the military, TASS said the missile, during trials, was able to fly at a speed that is eight times faster than speed of sound – the so-called Mach 8, which is approximately equal to 9,800 km/h.
With a possible range of around 400 km, it will be able to cover the entire distance in just two and a half minutes. Western media outlets fear that this will render much of NATO's naval equipment obsolete.
According to The Independent, the Royal Navy's Sea Ceptor system can only stop missiles travelling up to 3,700 km/h.
Tim Ripley, who covers defense issues for Jane's Defence Weekly told dw.com that Zircon's deployment "will greatly reduce the reaction time that they [Western military units] have to deploy their own defenses and counter-measures."
Former commander of the Russian Navy Admiral Viktor Chirkov told Russian media outlets that by 2020 the Russian Navy is planning to create a "group of strategic non-nuclear deterrence" assets, equipped with high-precision long-range weapons. According to Kornev, this means that in three years time Zircon may already be deployed.
According to military expert Konstantin Sivkov, the adoption of the Zircon will lead to the weakening of the ability of the U.S. aircraft carrier forces to strike Russian targets as Moscow's naval cruisers will be equipped with these missiles.
What is known about Zircon
All the available information about Zircon is based on rare comments from Russian officials and media leaks, which were not played down by the military and defense experts.
Dmitry Kornev, editor of Militaryrussia.ru, which collected the most complete profile on the Zircon missile, told RBTH that he believes the missiles were already launched from a Yasen-class attack submarine.
According to Kornev, this means that the engineers are close to successfully deploying the missiles on submarines, ships and on land.
The missile is reportedly going to be deployed in 2018 on a number of submarines and large-class ships, which will be upgraded to fit Zircon. It will also be deployed on Russia's sole aircraft carrier Admiral Kuznetsov (after its reconstruction), on Lider-class destroyers, and on the Husky 5th generation submarine.
The fact Zircon will be launched from the Agat 3S14 universal platform, which is also used for Klub cruise missiles, means that it can be deployed virtually on any platform.
According to Deputy Prime Minister Dmitry Rogozin, who was the first high-ranking official to confirm the very fact of the missile's ongoing tests, Zircon belongs to "a totally new generation of weapons" and is "guaranteed to bypass anti-missile defense systems."
If using any of Russia Beyond's content, partly or in full, always provide an active hyperlink to the original material.