4 potential show stealers that will perform at MAKS 2017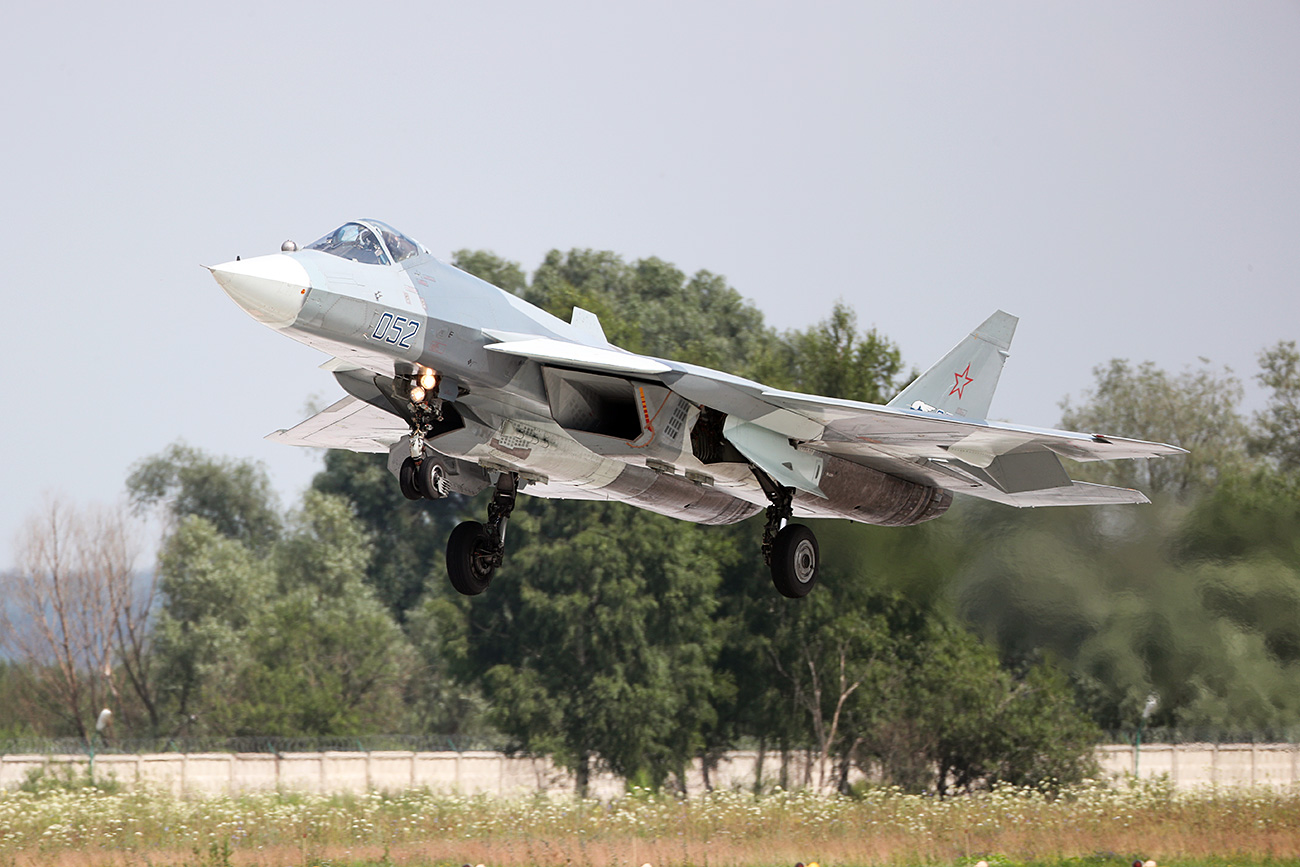 MOSCOW REGION, RUSSIA - JULY 15, 2017: A Sukhoi T-50 PAK FA fighter jet performs a demonstration flight ahead of the MAKS-2017 International Aviation and Space Salon in Zhukovsky, Moscow Region.
Marina Lystseva/TASS
Potential superstars will headline the International Aviation and Space Salon, MAKS 2017, which takes place July 18-23 in the Moscow Region.
MiG-35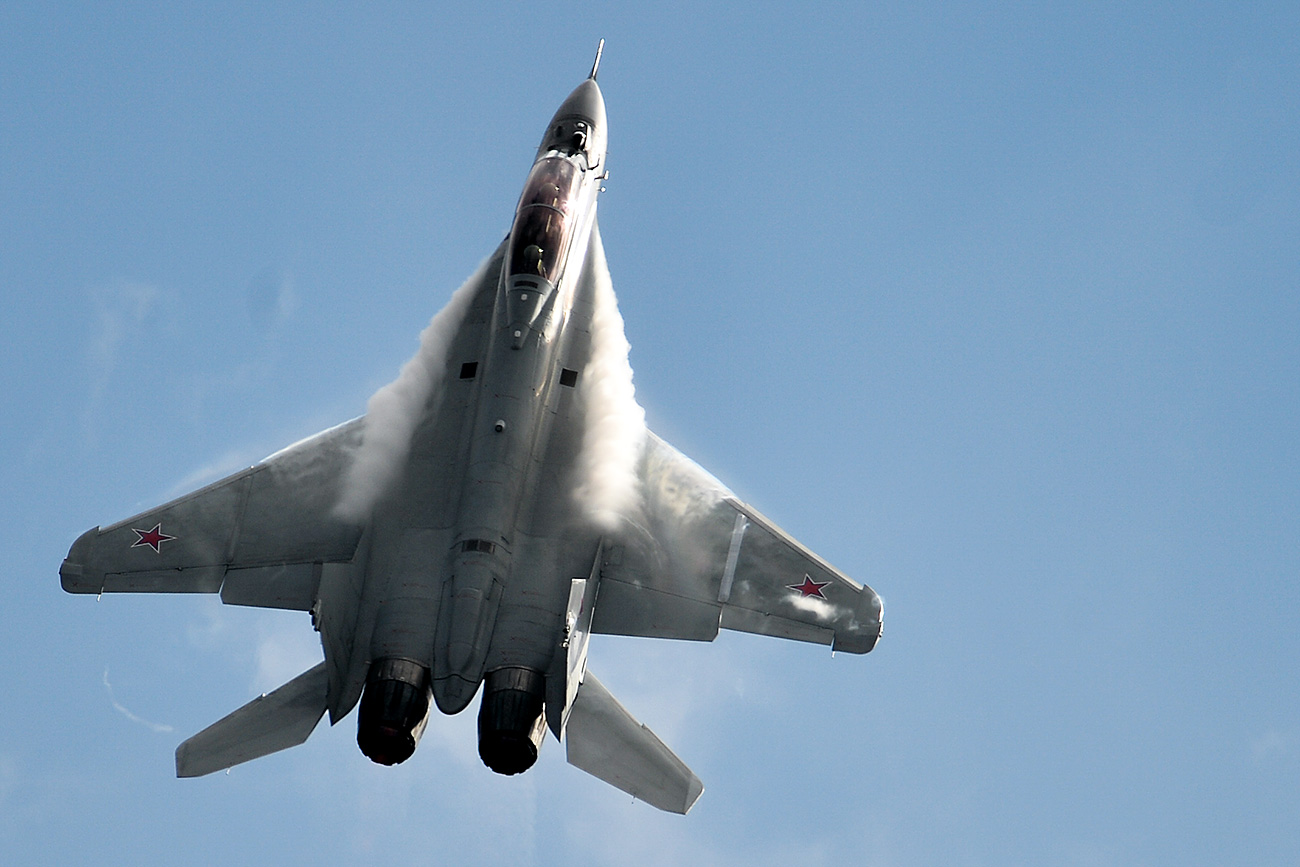 An MiG-35 jet performs a demo flight at the MAKS 2015 International Aviation and Space Salon in Zhukovsky outside Moscow. / Vladimir Astapkovich/RIA Novosti
Number one on a list of potential show stealers is Russia's brand new MiG-35. This multipurpose generation 4++ fighter is set to replace the MiG-29 fighter, not just in Russia but all over the world.
This year, visitors and experts from all over the world will be able to spot this 'bird' at the company's exhibition center, as well as assess its flying capabilities in the skies.
Meanwhile, the one that will be screaming through the skies is a modified MiG-35S that reaches speeds of 2,700 km per hour, which is 300 km/p/h more than the original, and which has modified thrust-vectoring engines that allow pilots to perform high-skill aerobatics. Numerous technical solutions will also help reduce its visibility on enemy radar.
Also, the fighter's systems were modified to use the most modern Russian air-to-air and air-to-surface missiles. All of these details make the MiG-35 one of the best fighter jets in the world, says leading test-pilot at MiG, Mikhail Belyaev, adding that the plane will join the Russian Air Force in a couple of years.
Mi-171Sh-VN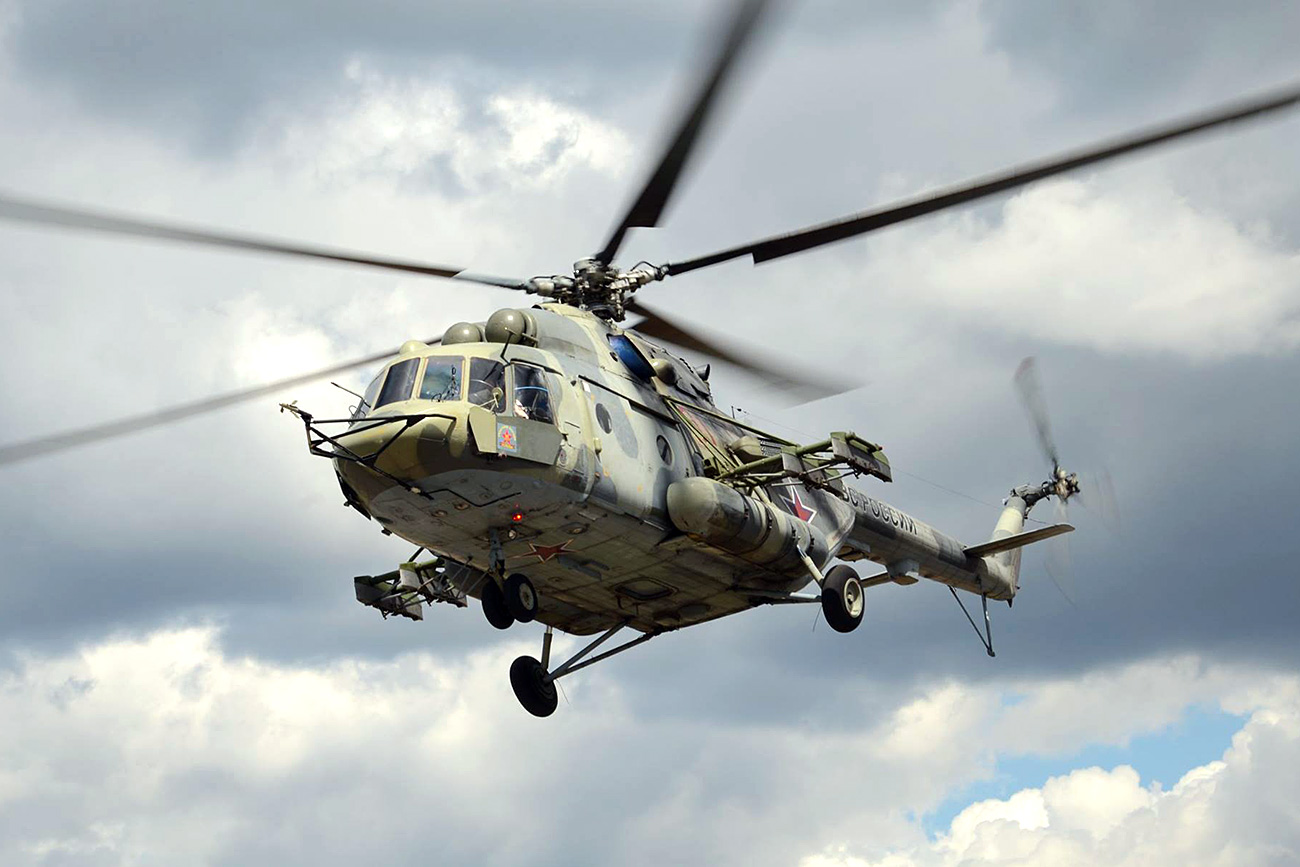 Mi-171Sh-VN. / Russian Helicopters
Another newcomer at the airshow will be a helicopter for Russian special forces, the Mi-171Sh-VN.
This Mi-171 helicopter series was modified after fighting Islamic State terrorists in Syria, and this new version has been adapted to function better in the dry Middle Eastern climate.
The full range of technical characteristics will be revealed during MAKS, but so far it's known that it can carry 13.5 tons of cargo and reach speeds of 280 km/p/h.
The lower part of the helicopter is now covered with Kevlar armor to better protect against enemy bullets. Also, it's equipped with modern radio-electronic weapon systems that can incapacitate enemy rockets.
PAK FA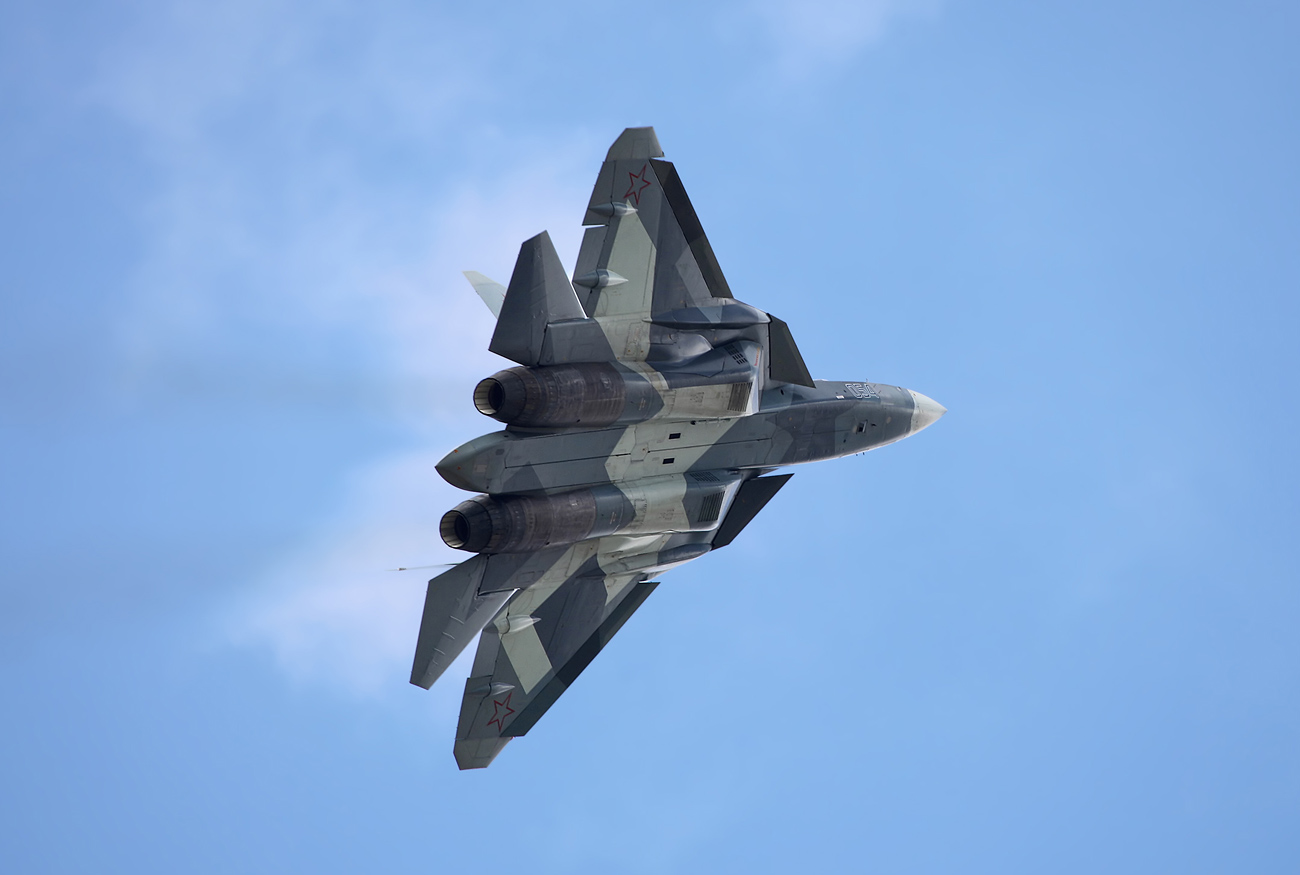 PAK FA. / Vitaly Kuzmin (CC BY-SA)
This fighter made its world debut at MAKS 2011, and all these years it's flown on engines of the 4++ Su-34 fighter. This year, as Izvestia's military analyst Alexei Ramm told RBTH, it will start flying on a new fifth-generation engine, Izdelie-30, and its premier might be during MAKS 2017.
Upgrades will help PAK FA maintain cruising speeds during supersonic flights, and it will reach speeds of Mach 1.6, about 2,000 km/p/h, depending on the terrain.
Su-34 Fighter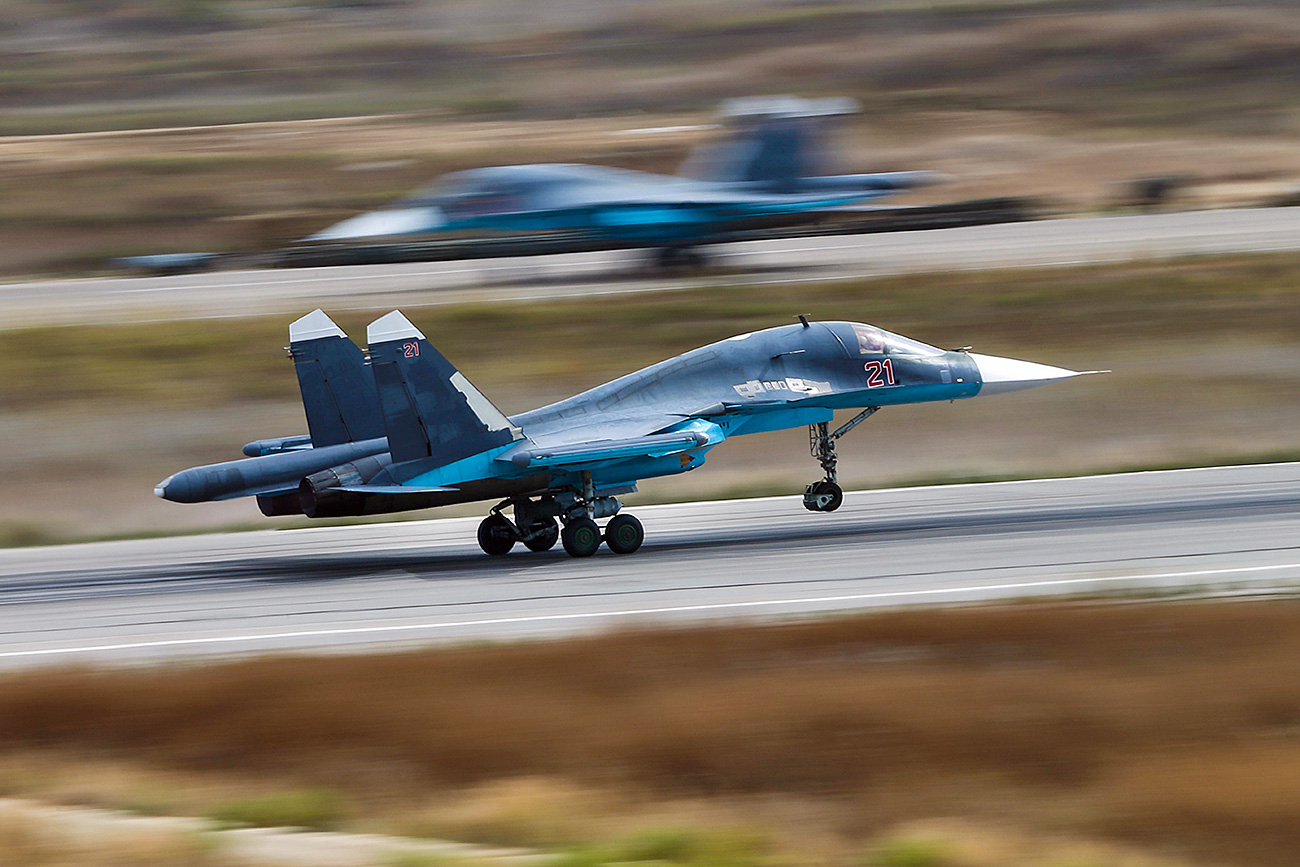 Sukhoi Su-34 strike fighters. / Vadim Savitsky/Global Look Press
This new multi-functional aircraft can easily perform aerobatic maneuvers and strike well-defended targets with its high-precision weapons, which were demonstrated in combat in Syria. At the airshow Russia's Air Force will for the first time demonstrate air combat between two Su-34 at low altitude.
"The Su-34 is an unusual aircraft. With its sweeping contours and canard foreplane, it looks very much like a fighter. But in terms of capabilities, it is a real workhorse, and can carry eight tons of high-precision bombs or cruise missiles at a time," said Izvestiya's military analyst, Alexei Ramm.
Moreover, the airplane can fly 7,000 km without refueling and close in on its target literally head on, destroying everything in its path.
The Su-34 replaces two types of bombers at once in the Russian Air Force: the tactical Su-24, and the larger, long-distance Tu-22M3.
If using any of Russia Beyond's content, partly or in full, always provide an active hyperlink to the original material.