Expensive Cuppa? Russia not worried about 'Tea OPEC'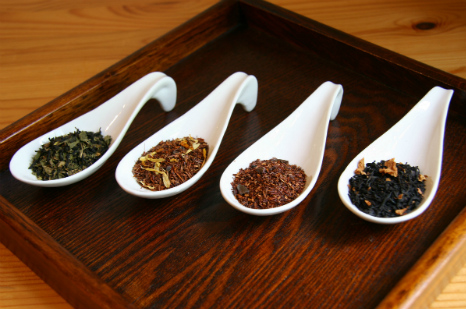 About 85% of all tea consumed in Russia is packaged domestically, which means that it doesn't depend on any individual tea producer. Source: Press Photo
A new international tea producer's forum initiated by India is unlikely to cause a major rise in prices.
By announcing the creation of the International Tea Producers' Forum (ITPF), India and handful of countries that make up this new global cartel, virtually signalled a looming reshape of the world tea market.
The "Tea OPEC" with the headquarters in Colombo comprises six countries accounting for more than a half of global tea output – India, Kenya, Sri Lanka, Indonesia, Rwanda and Malawi. They insist that tea, one of the world's most widely consumed beverages, is heavily underpriced on international markets.
How the other half - China, Turkey, Vietnam, Iran and other tea-producing nations - will react to these statements, whether they will move to set up a cartel of their own - that remains to be seen. China, the world's number one tea maker, exports about 1.5 million tonnes of tea per year, according to the UN Food and Agriculture Organization (FAO). India with its annual tea production of 990,000 tonnes ranks second. Initiated and inspired by New Delhi, the ITPF is actually an attempt to challenge China and control tea prices.
Ramaz Chanturia, Director of the Russian Association of Tea and Coffee Producers, agrees that tea is somewhat undervalued by the market. "Tea could have cost higher that it does now. But though theoretically possible, this will be very hard to achieve. The noble desire to push the price of this product up is virtually unattainable through cartel collusions or artificial deficit. Similar agreements on other foods over the past two or three decades have failed to succeed."
If the cartel's members reduce tea exports as part of their cost strategy, tea prices will shoot up, causing global tea consumption to plummet.
But even if they do manage to reshape the tea market and raise prices artificially, any tea shortages are unlikely because other tea producers will rush in, bringing plenty of cheaper tea of lower quality to the market. Also, demand for alternative beverages such as coffee or herbal teas will go up.
Russia imports tea from all over the world. About 85 percent of all tea consumed in Russia is packaged domestically, which means that it doesn't depend on any individual tea producer. Domestic tea making factories have nothing to fear given large amounts of raw tea stocked up in Russia. If prices change at some auctions, Russian distributors can easily switch to others, thus preventing any major price hikes. It's the same in Europe where most of the tea consumed by Europeans is packaged at local factories. So it's unlikely that any increases in global prices by the cartel will pinch the wallet.
First published in the Voice of Russia.
All rights reserved by Rossiyskaya Gazeta.