Kudankulam-1 commissioning pushed back to April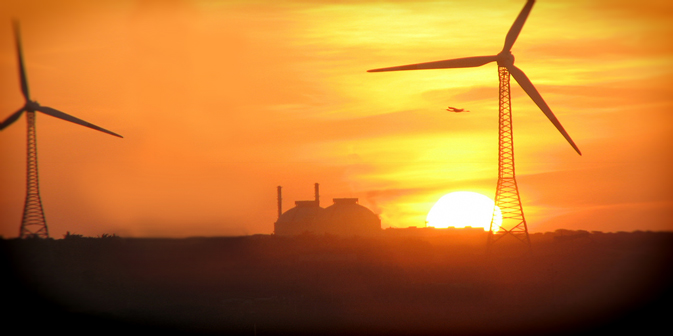 The 2000 megawatts of electricity to be generated by the two units will be shared by the southern Indian states of Tamil Nadu (925 MW), Kerala (266 MW), Karnataka (442 MW) and the union territory of Pondicherry (67 MW). Source: Flickr/sunlat
Indian minister tells parliament that the first unit will go live in April, while the second will be ready in October.
The Kudankulam Nuclear Power Project, which has faced several delays, is now expected to be commissioned by April, PTI reported citing an Indian government official.
"All efforts are being made to commission units 1&2 of Kudankulam Nuclear Power Project by April 2013 and October 2013 respectively," the news agency cited India Minister of State in the Prime Minister's Office V Narayanasamy as telling the Indian parliament's lower house in a written reply to a question.
The minister said that the 2000 megawatts of electricity to be generated by the two units will be shared by the southern Indian states of Tamil Nadu (925 MW), Kerala (266 MW), Karnataka (442 MW) and the union territory of Pondicherry (67 MW), according to PTI.
Narayanasamy also said in a written reply that the Atomic Energy Regulatory Board had given clearance for the second heat up and full system tests of the unit-1 of Kudankulam nuclear power project on January 24, according to the report.
Engineers of the Nuclear Power Corporation of India Limited(NPCIL) were carrying out a series of integration tests in the presence of regulatory board team, which has been at the project site for the past one-and-a-half months, PTI added.
The Indian minister added that atomic power stations in the coastal areas were designed taking into account technical parameters related to earthquake, tsunami, storm surges, wave run-up, floods and tides, according to the news agency.
The Kudankulam units comprise of 1,000 MW reactors of the VVER-1000 model being constructed by NPCIL and Russia's Atomstroyexport company, a Rosatom subsidiary.
India signed a contract with the Soviet Union to build the Kudankulam plant in 1988, while the actual construction started only in 1997 due to due to the political and economic upheaval in Russia after the collapse of the Soviet Union in 1991.
The construction of the first two units of the power plant was halted in September 2011 over protests by local residents who demanded the scrapping of the Indo-Russian project citing the Fukushima nuclear disaster in Japan. Protesters had blocked all roads to the plant and would not allow the workers to enter. The work resumed in March 2012.
All rights reserved by Rossiyskaya Gazeta.