Cadila Pharma to invest $150 mn in Astrakhan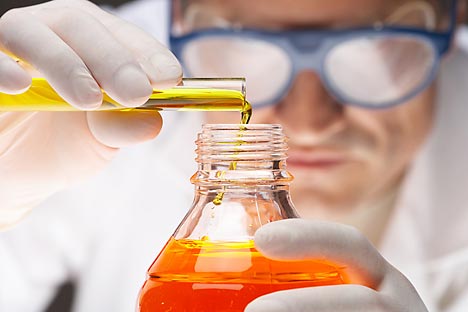 India has emerged as one of the most reliable suppliers of quality generic drugs to Russia. Source: PhotoXpress
Ahmedabad-based company wants to build a pharmaceutical manufacturing plant in the region that has a tie-up with Gujarat.
Eyeing a presence in the lucrative and growing Russian market, Ahmedabad-based Cadila Pharmaceuticals is looking at investing up to $150 million to build a pharmaceutical manufacturing plant in the Astrakhan Region.
Cadila Managing Director Rajiv Modi visited the Russian region and signed a protocol with Astrakhan representative Konstantin Markelov. Modi was part of a delegation from the Indian state of Gujarat, which has a cooperation agreement with Astrakhan.
The financial details and the capacity and of the proposed plant have not been disclosed. 'The Pharma Letter' website, citing sources close to the Astrakhan region, said the volume of Cadila's investments may reach $150 million.
According to the website, the establishment of the Astrakhan production facility is in line with Cadila's foreign expansion plans, which involve the increase of sales and establishment of production facilities in the emerging markets of Russia, China and African countries. The new plant would most likely produce the majority of the company's drugs and in particular its flagship anti-tuberculosis range, the website added.
In the pharmaceutical sector, India has emerged as one of the most reliable suppliers of quality generic drugs to Russia and there is potential for enhanced exports. India's major pharmaceutical companies are represented in Russia with many actively exploring the possibility of setting up joint ventures.
New Delhi India has requested Moscow to let Indian pharmaceutical companies form joint partnerships with their Russian counterparts. India has also asked for a nodal agency to create joint committee for the implementation of an existing MoU between Indian and Russian pharmaceutical companies. India nominated its nodal agency, the National Institute of Pharmaceutical Education and Research (NIPER), under the Department of Pharmaceuticals, while Russia is yet to follow suit.
Under the Russian Government's Pharma 2020 programme, which aims at developing domestic production base, leading Indian companies are engaging with Russian partners to consider possibilities of joint investments.
All rights reserved by Rossiyskaya Gazeta.