Russia watches closely as India ponders over relaxed FDI norms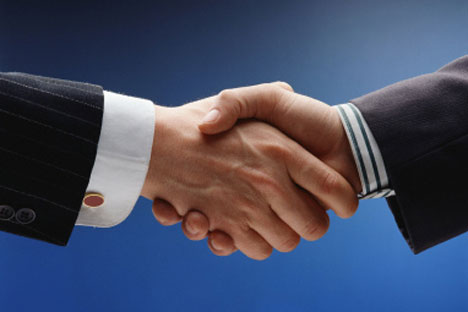 The Indian government eased norms for foreign investment in the retail sector and allowed foreign airlines to invest in the country's civil aviation sector. Source: Flickr / galleryquantum
The Russian business community would benefit from a proposed plan to allow 100 percent FDI in telecom and 49 percent in the defence industry.
With reports in the Indian media that the country plans on liberalising foreign direct investment norms, a Russian business are looking at new windows of opportunities, a source close to the Russian government said on Wednesday.
"If the reports are true, then we are likely to see a brand new thrust to bilateral trade," the source said on the condition of anonymity. Earlier this week, The Economic Times reported that the Indian government may start to liberalise FDI norms by allowing 100 percent FDI in telecom and raising the sectoral limit in defence production to 49 percent, while it considers a proposal to let foreign companies hold at least 49 percent equity in any sector.
Under the present rules, foreign companies can invest up to 74 percent in the equity capital of telecom companies and 26 percent in the case of defence companies. The ET report cited a government official as saying that inter-ministerial discussions have begun on raising the caps on these sectors. "This would be a big boost not only for companies like Sistema, which plan large investments in India, but it can expand our cooperation in the defence sector," the Russian source told RIR.
According to the ET report, a panel on infrastructure led by noted banker Deepak Parekh had advocated removing the FDI cap on telecom as the industry faces huge infrastructure costs. The poor response to spectrum auctions and the growing debt burden of all telecom companies also strengthened the case for increasing the FDI limit, the paper said.
There were reservations in India's Defence Ministry about an increase in foreign investment but the government feels such a move would help save foreign exchange and create jobs, the ET report said, citing an unnamed source.
According to official data, inflows of foreign direct investment to India fell by 34 percent to about $22.8 billion in 2012-13, with investor sentiment hurt by a series of corruption scandals and what is widely seen as government indifference. The Indian government, after facing scathing criticism in the international media, eased norms for foreign investment in the retail sector and allowed foreign airlines to invest in the country's civil aviation sector.
All rights reserved by Rossiyskaya Gazeta.